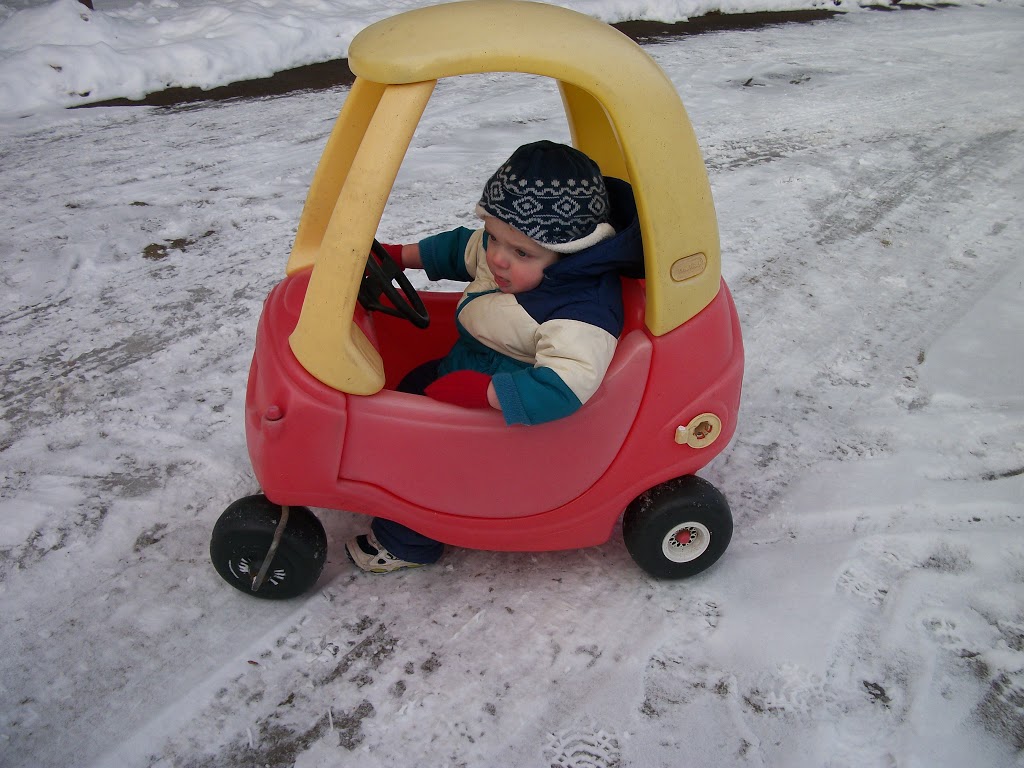 Aaaawe…nottin better than a nice relaxing drive on a wintry afternoon up and down the driveway. This. Is. The. Life!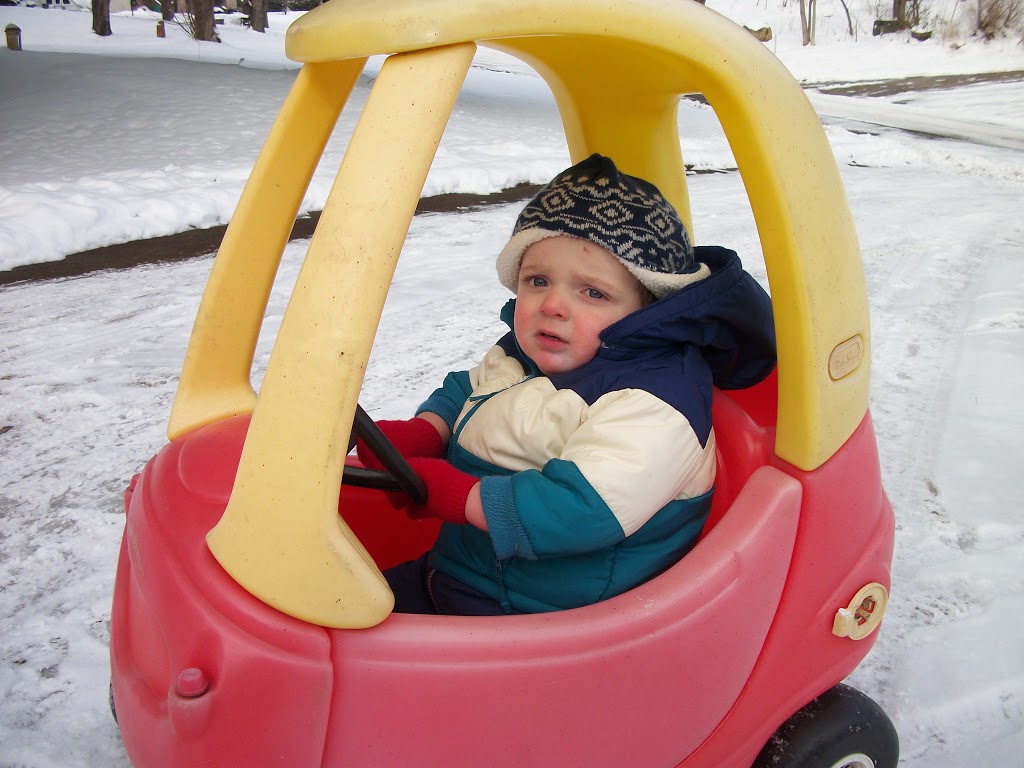 (Yawn.)
Besides, a guy's gotta do somethin besides crush cheerios and unload the cabinets all day.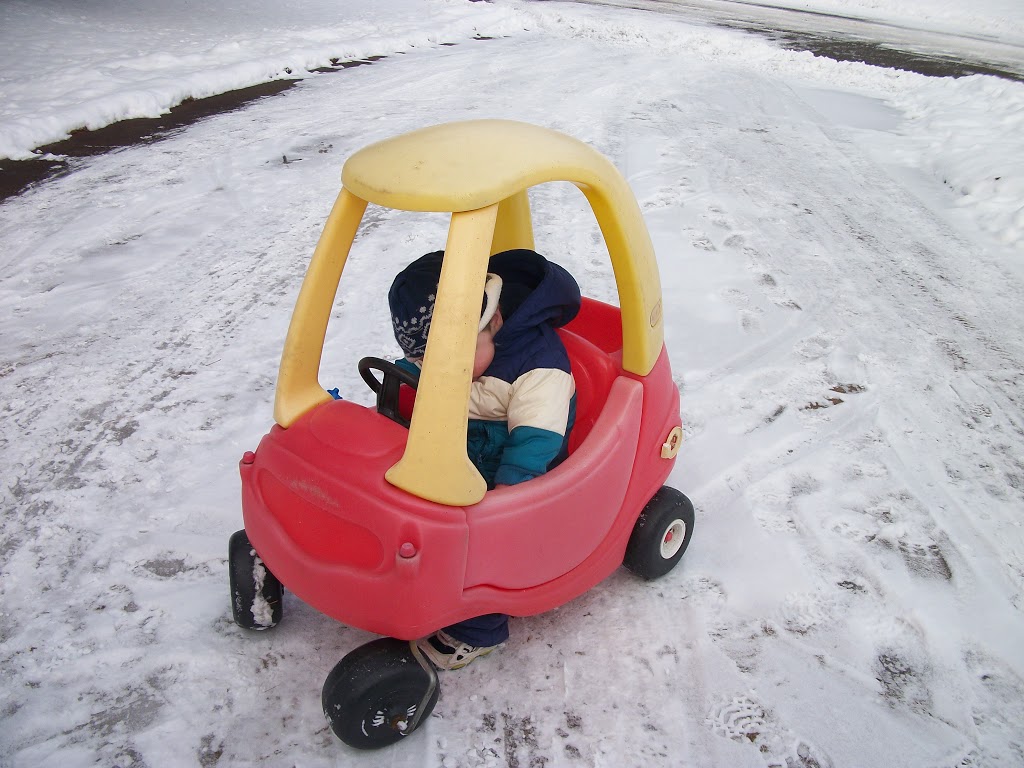 Now, if only I could find a good tune here….oh yeah, baaaby, found it!
Aaaaa Beeeee Ceeee Deeeee….
No, wait, I need something a little more up-beat…oh yeah, yeah–here we go.
Twinkle, twinkle, liiitle st…
(Chuga, chuga, umph….hissssssssssssss.)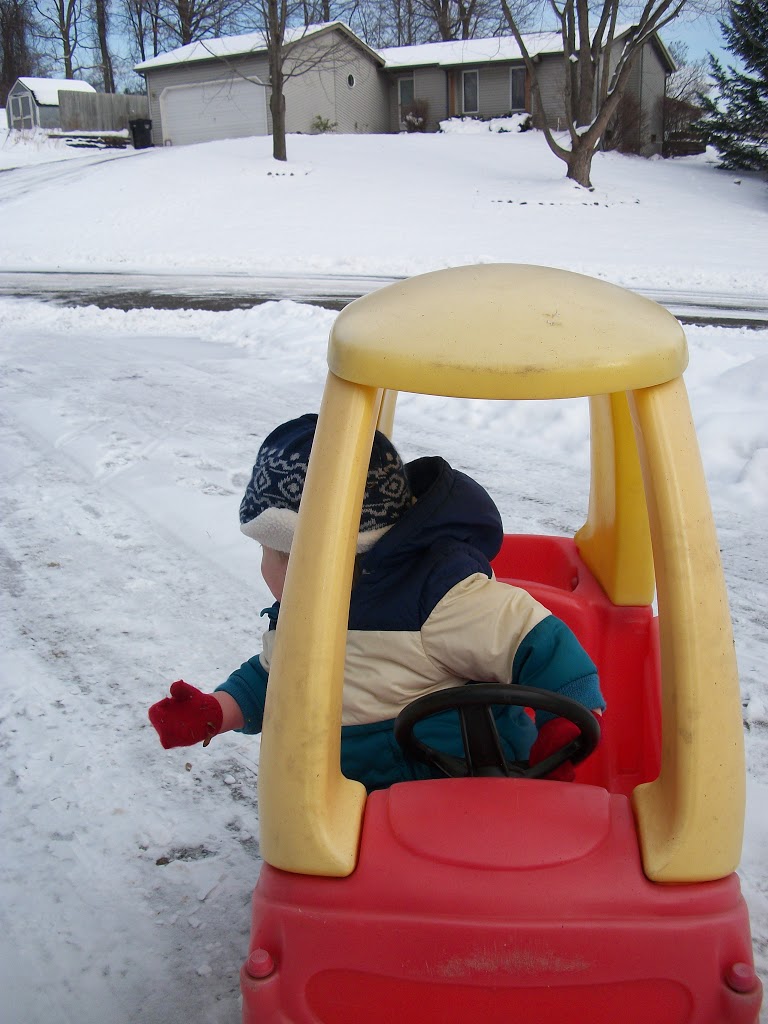 Huh? What was that? Oooh, you've got to be kiddin me. I always heard that if your car's gonna break down, it's gonna either be during a tornadic disturbance or a snow storm.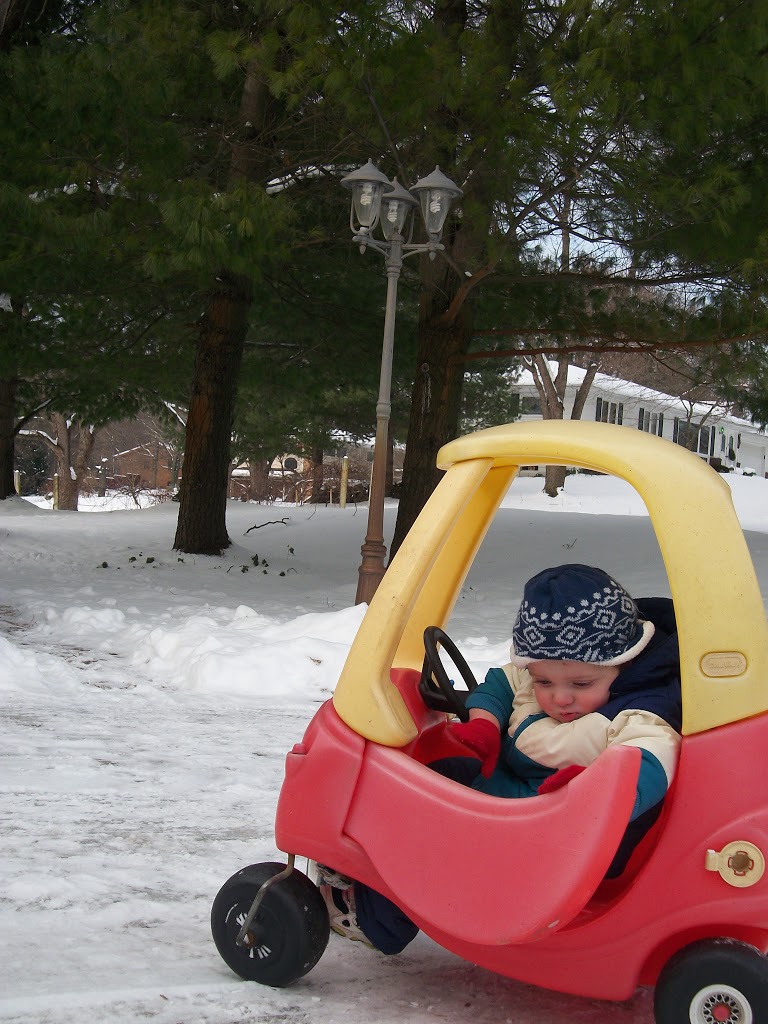 Welp, better get out and take a look around.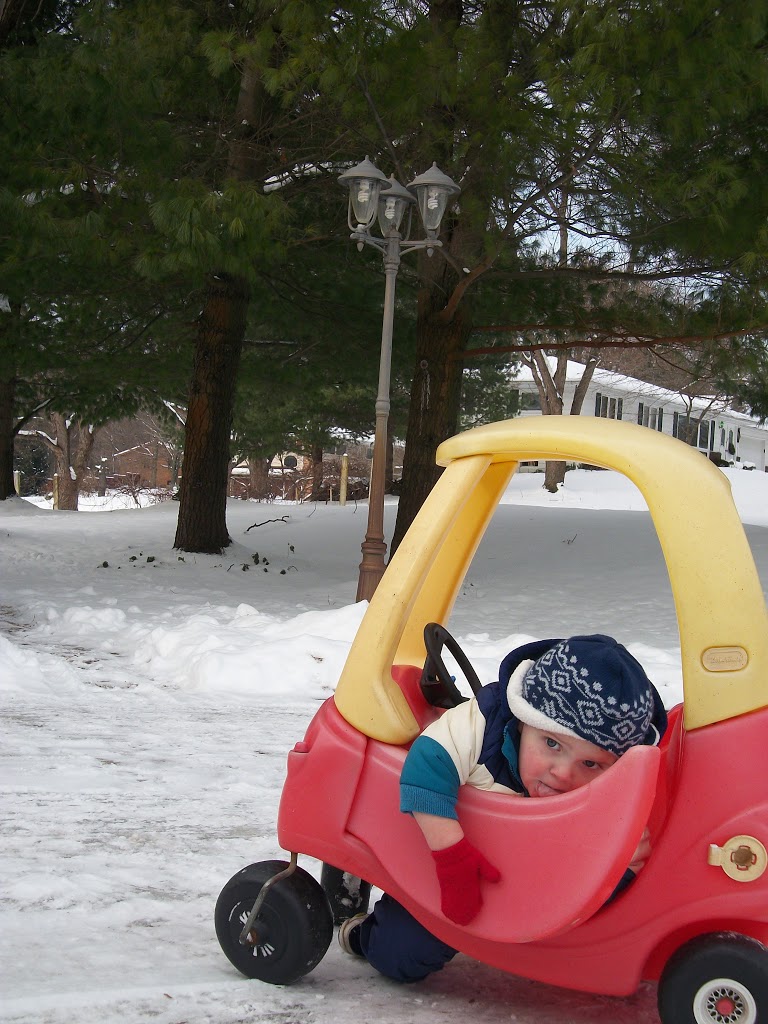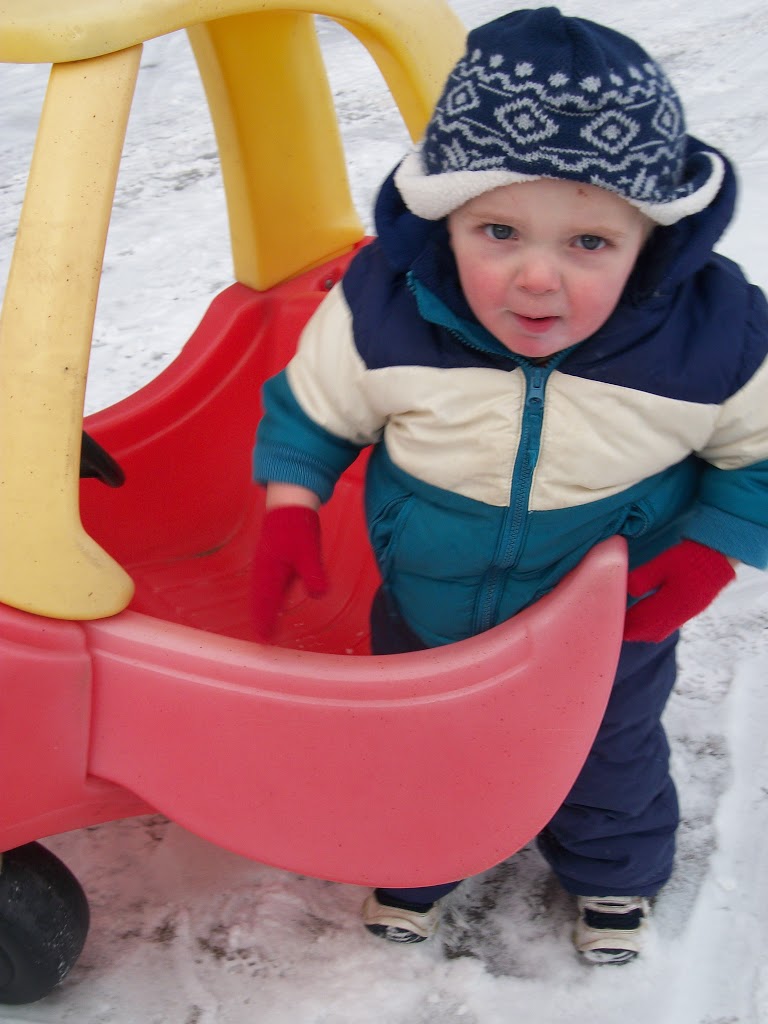 Uh…heh, heh. Just kiddin.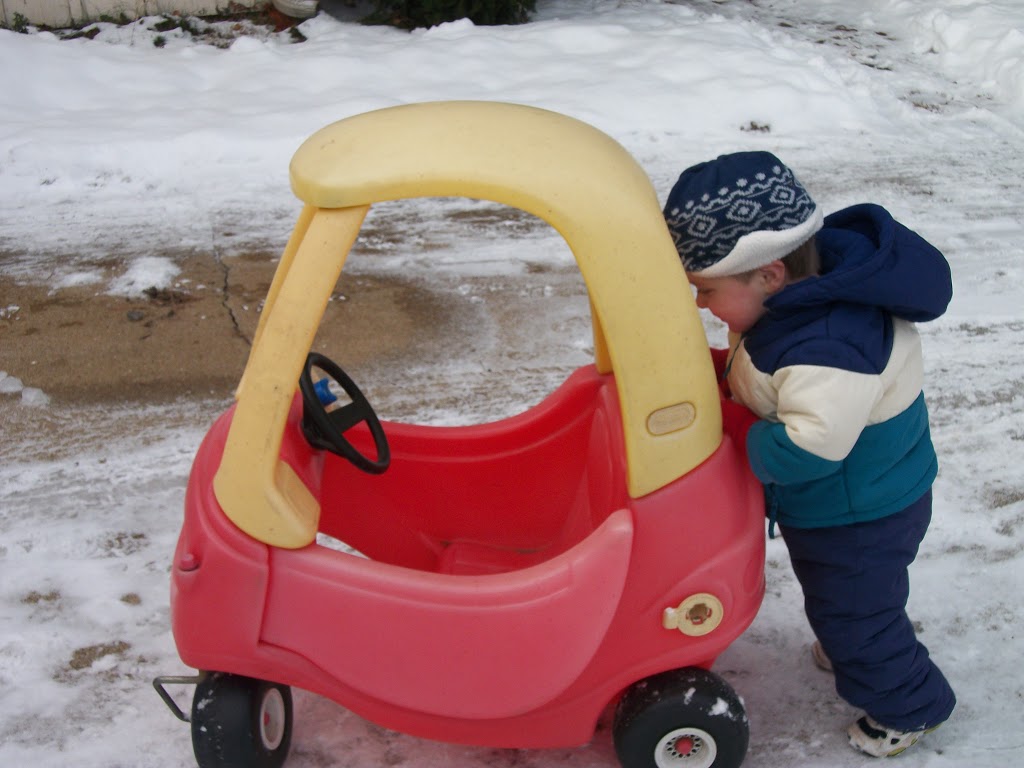 Yep, I can tell by the lack of spark-pluggage that we're definitely broken down, here folks.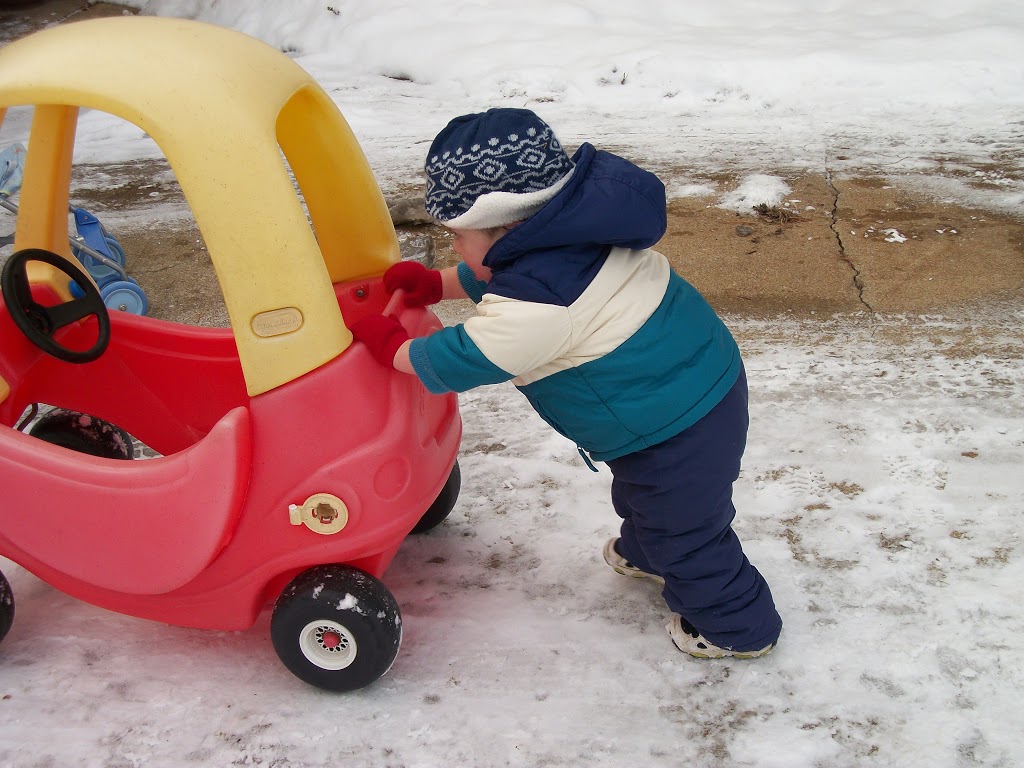 That's alright. Need to use my muscles, anyhow, seein' as mom forbids me from climbing my dresser or hoisting my sissy onto the couch.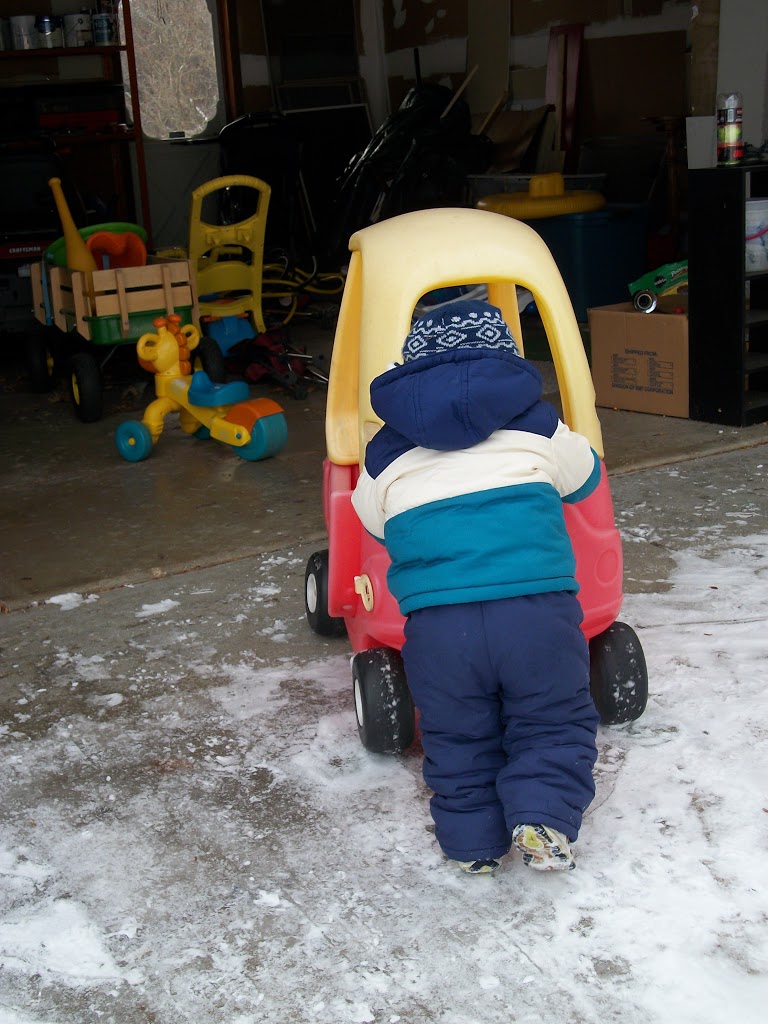 Nuttin' like pushin your clunker back to the garage on a blustery winter's day.
This ole gray mare, she ain't what she used ta be.