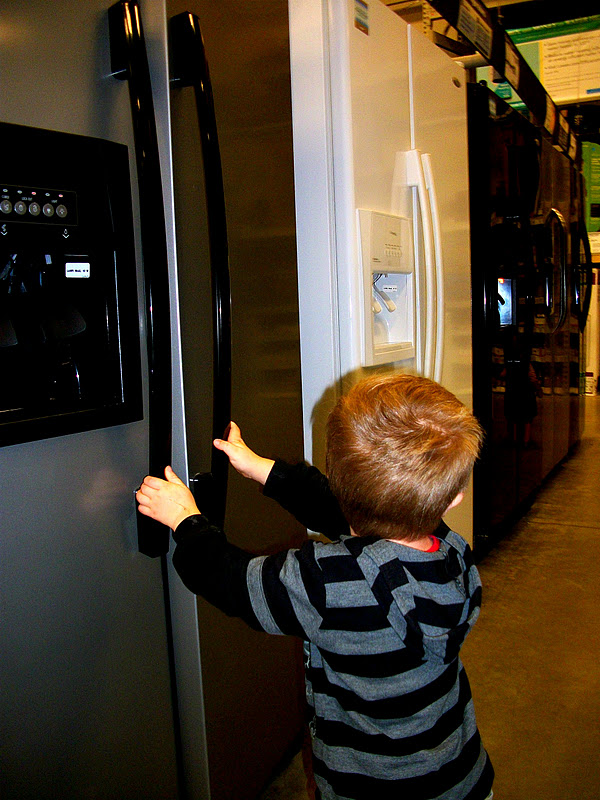 Our apologies, Mr. Lowe's Man. But we didn't actually come to your store today to purchase anything. We're just here to do a little inspecting.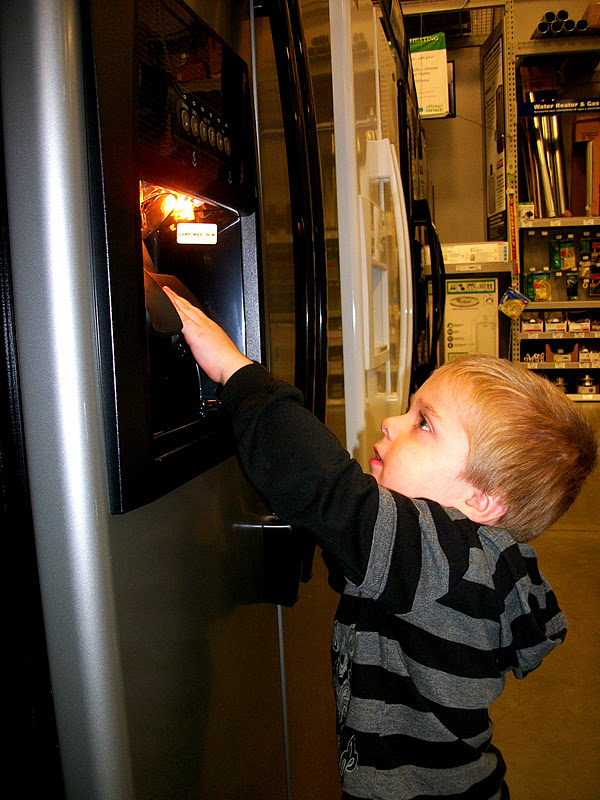 We came to check out all your refrigerators. And I do mean every. single. one of them. Cool, this one has blinky lights! And ooooh, you can get some tasty water from this one so you don't have to walk all the way over to your sink.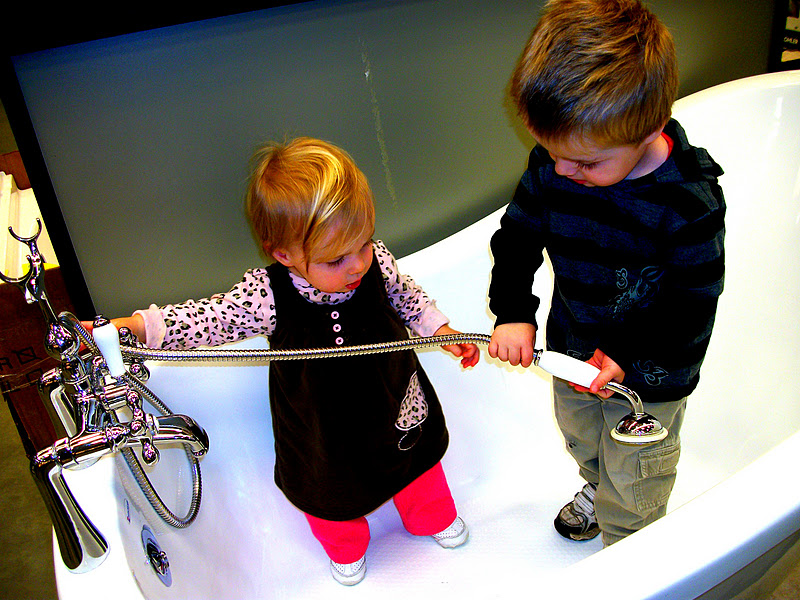 Oh no, that's okay, Mr. Lowe's Man. We don't need any help. Nuh-uh. We know exactly what we're doing. We always inspect the shower heads and turn all the little knobbies. Just call us the Quality Control peeps. You can pay us on the way out.
Yep, I think this one will do just fine. Plenty spacious enough. You could fit like a jillion rubber duckies in here and still have room to slip-n-slide off the back.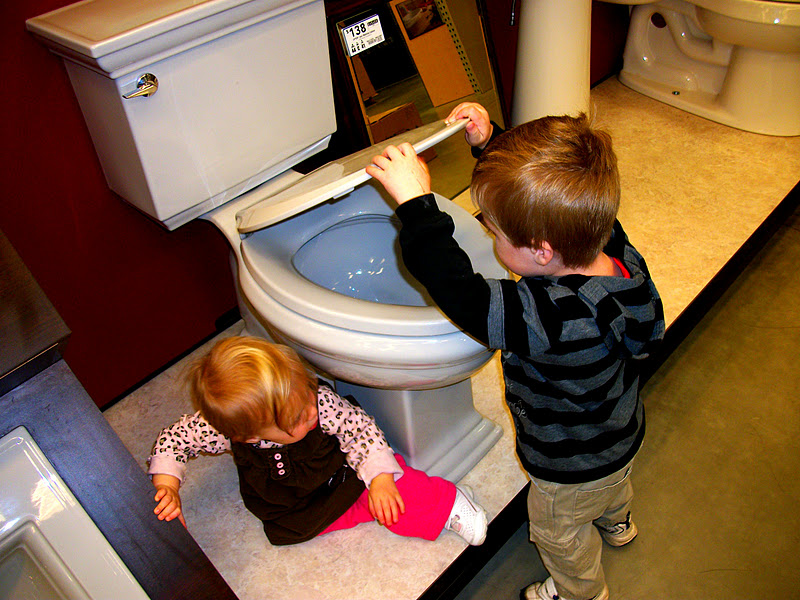 Oh, thank you, Mr. Lowe's man, but we're not actually gonna buy one of these. We have plenty at our house. We're just gonna look around because we find these strangely fascinating. And we don't exactly get to get this up close and personal at home.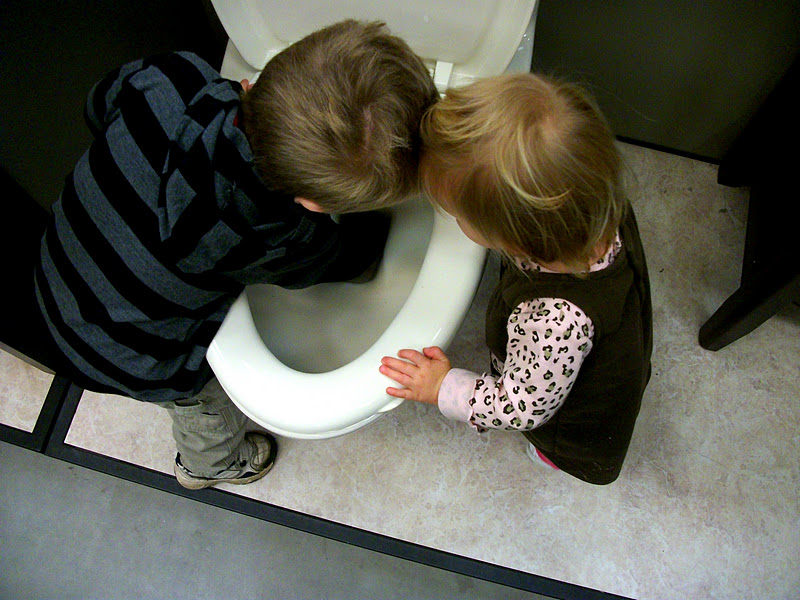 Oh yeah. This one is nice. Nice and deep. And it's got a good solid seat.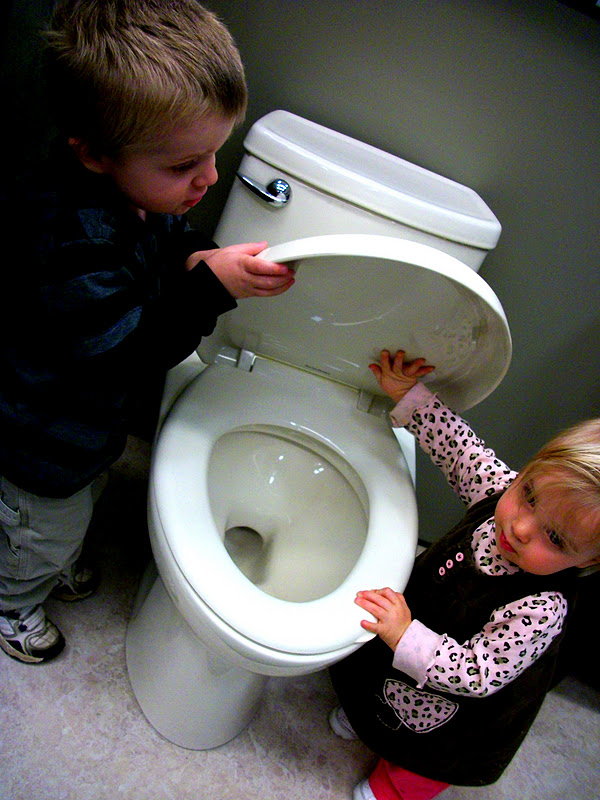 Oh, and we need to check out the lid.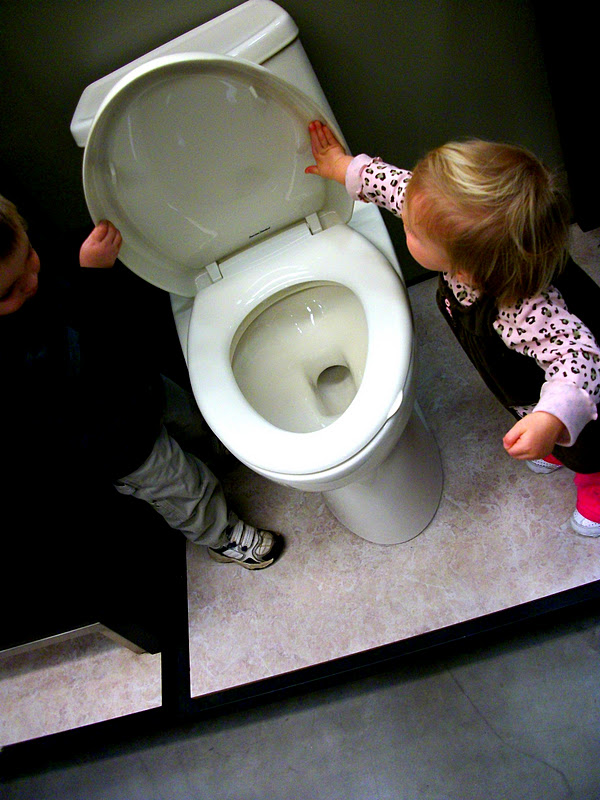 Yep, it's a good lid. No squeaky noises. Shiny. Clean. Durable. Did I mention shiny? Boy, would you look at that sparkle.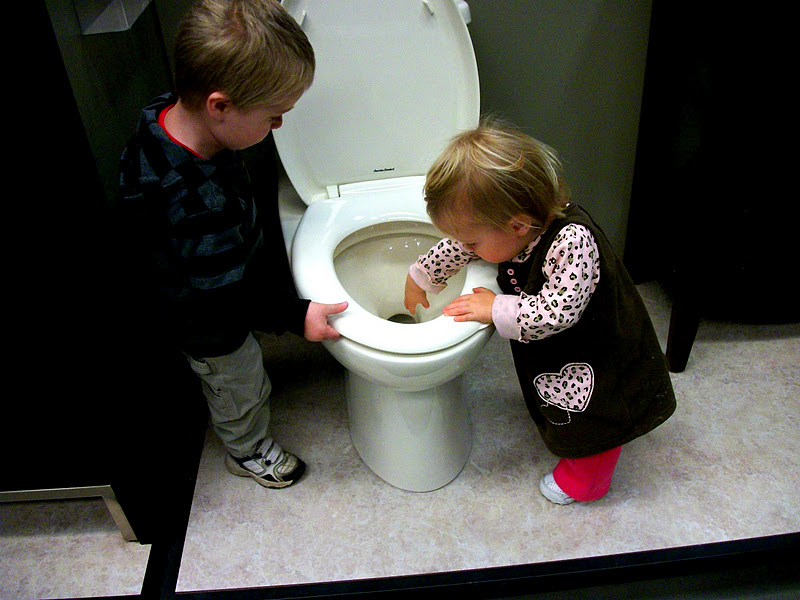 And it's just the right height, too. I can get my arm down here just so. Do a little sloshin' here, a little sloshin' there.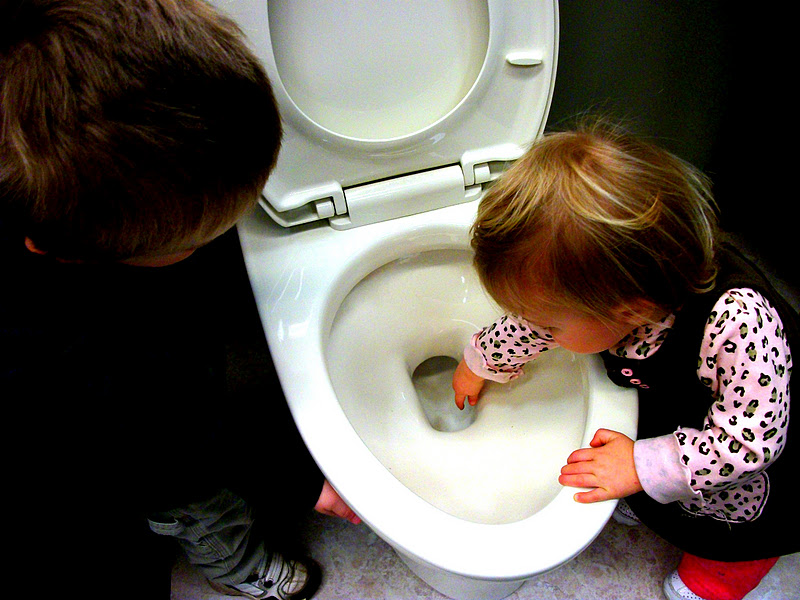 Oh, what's that Mr. Lowe's Man? Times up? Okay, let me just check one more thing…
Yep. This one passes. I can reach clear down to the bottom. That's a must. You just never know when you're gonna need to hide a cell phone or some keys.