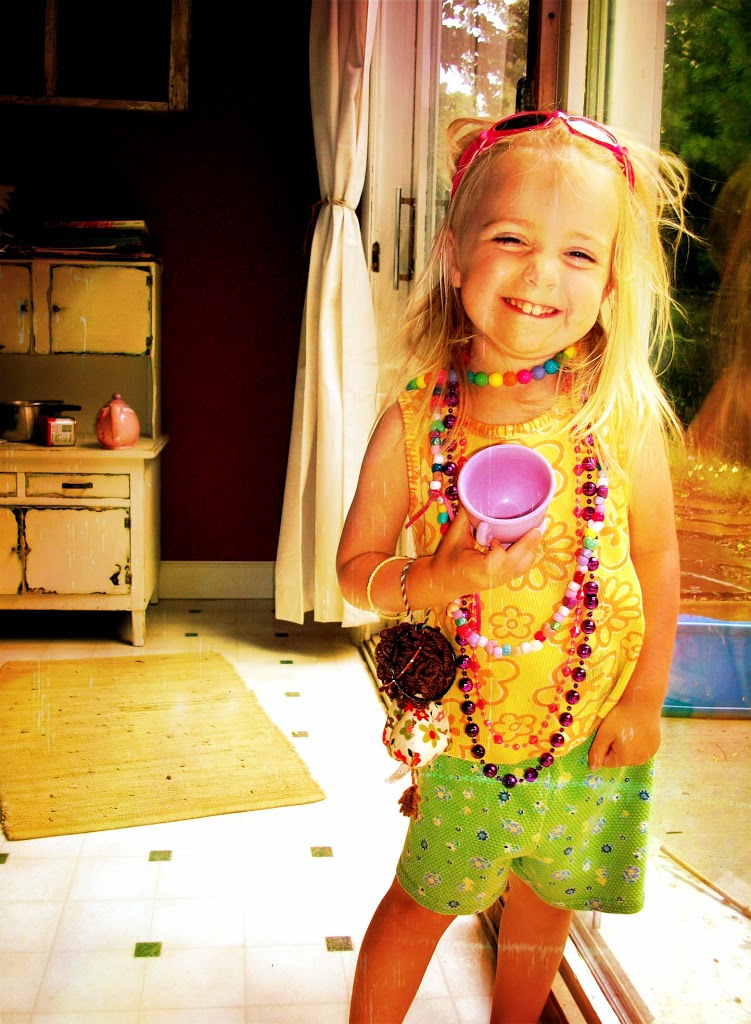 Today is one of those dreary sorta drizzly days. The sky is awfully gray out there. But, not in here.
No, in here, our true colors are shining through. Because we've got these wild imaginations, so when the day turns dark and dreary, we can always pretend to be a cool, tea-drinkin', stringy-haired, hippy chick with some bling.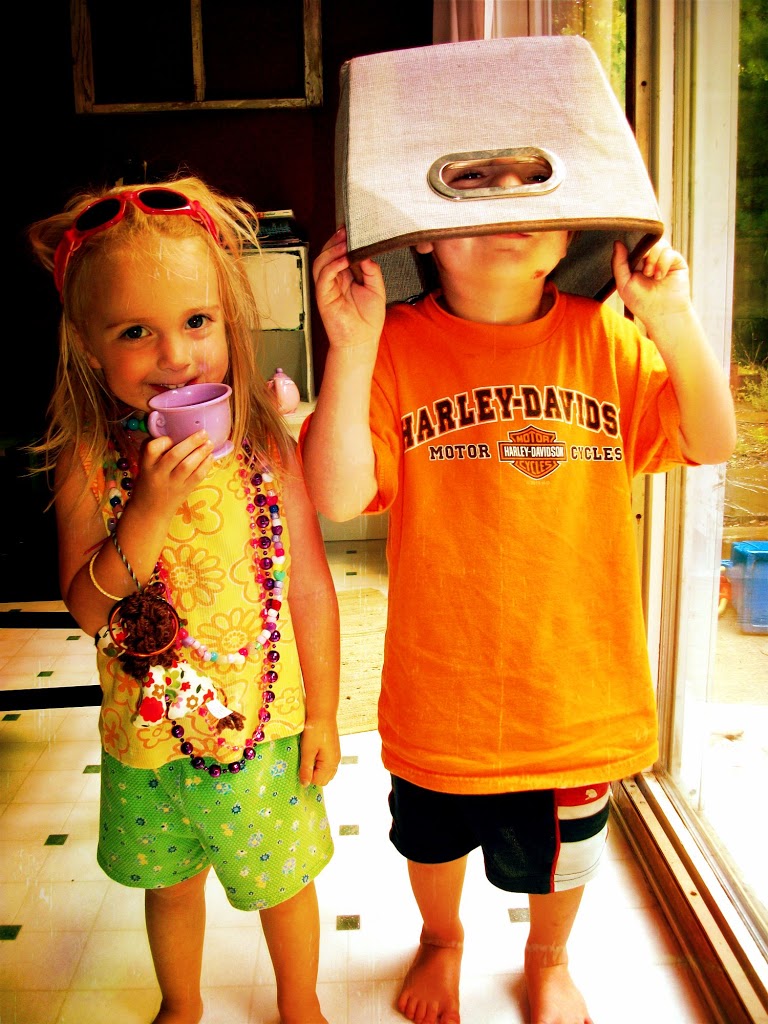 Or we can be a cool hippy tea drinkin' bling flingin' chick who just happens to be standing by a robot-man. At least, I think that's a robot-man. A very serious Harley-ridin' robot man.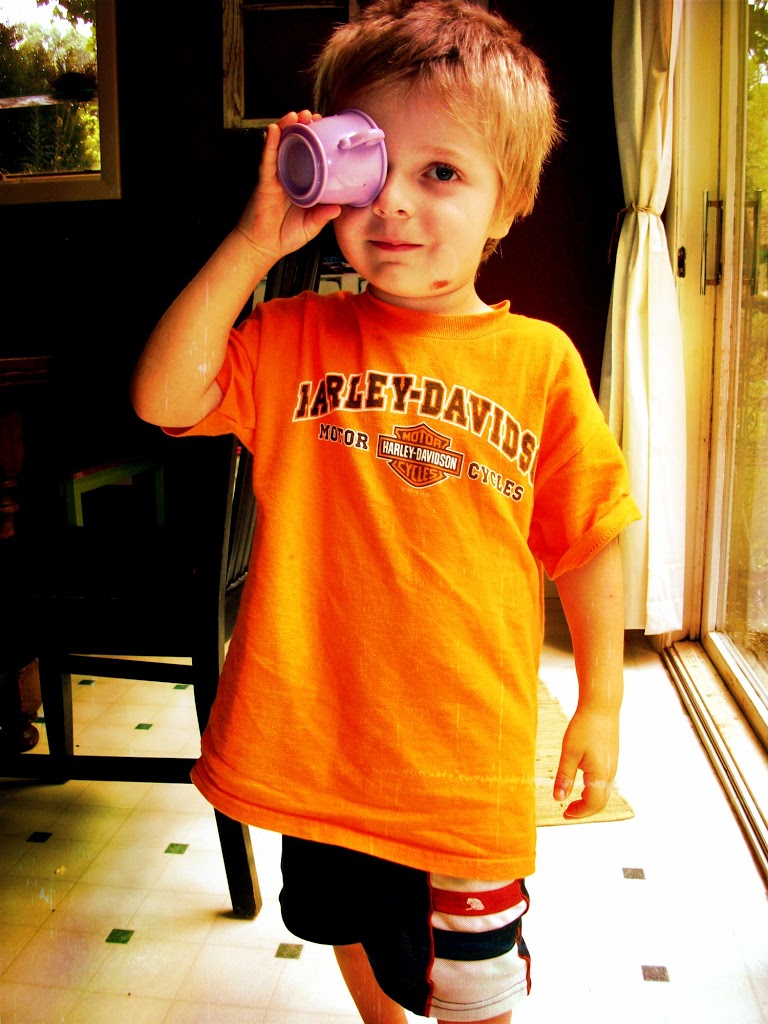 Or we can be a one-eyed moppy-haired skinned-up chin dude. That's always fun.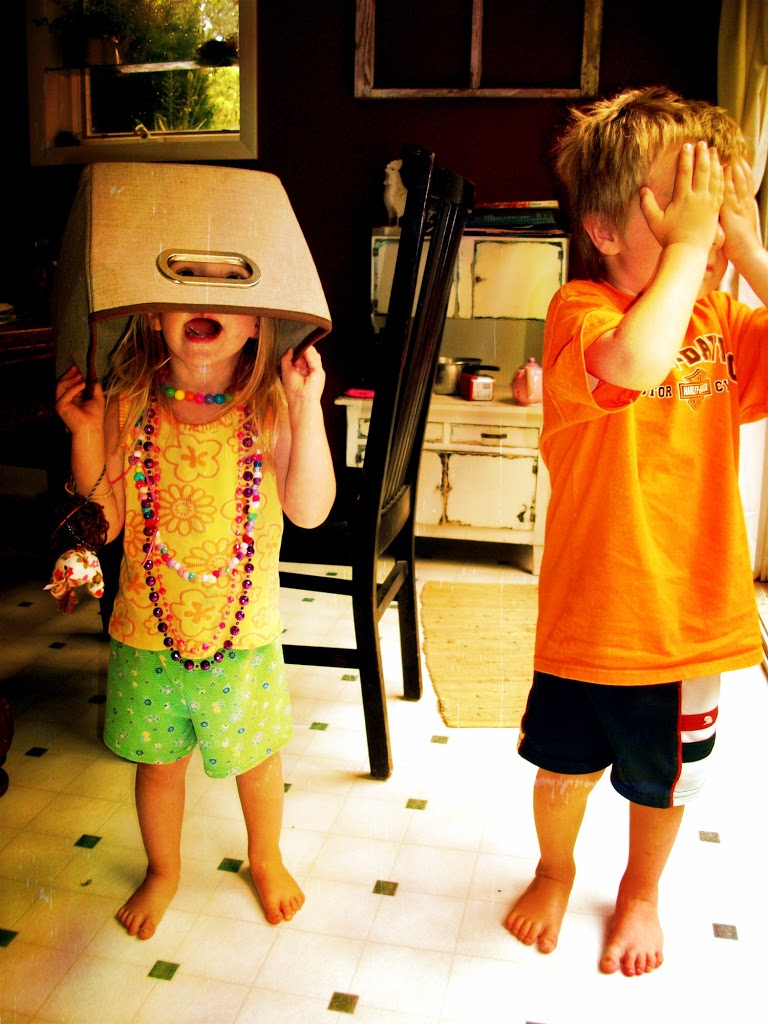 Or a no-eyed moppy haired, skinned-up chin dude who so happens to be friends with a bling-flingin' psycho robot girl.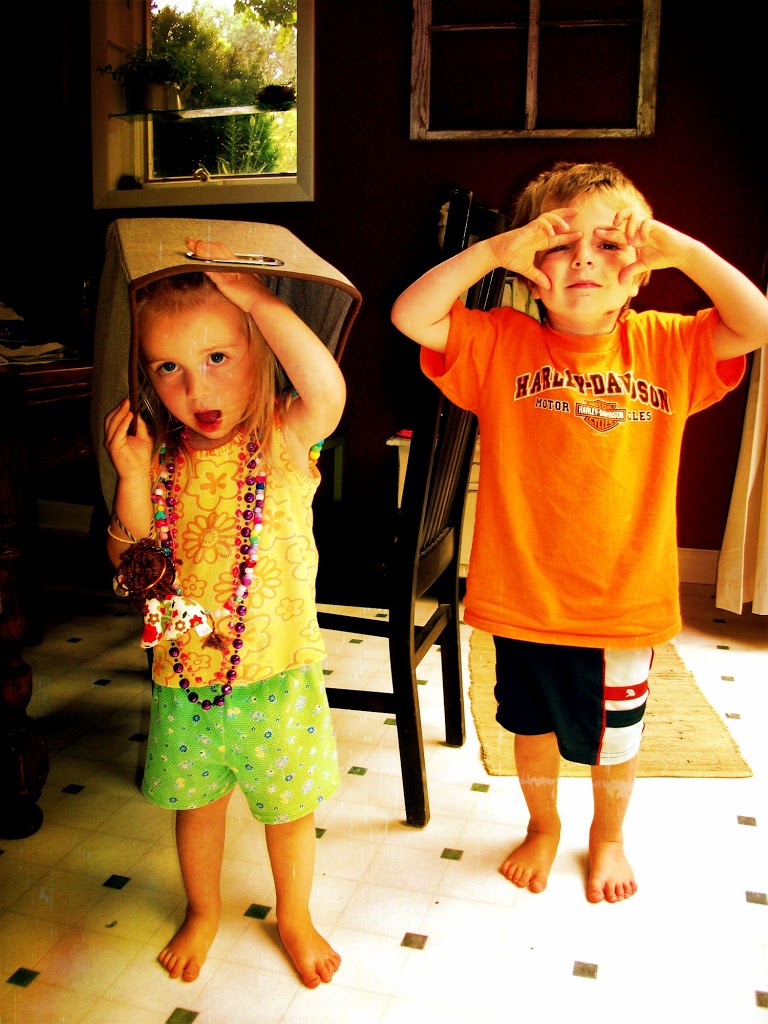 Uh-oh.
Time out.
Did someone say psycho? You want psycho? I'll show you psycho.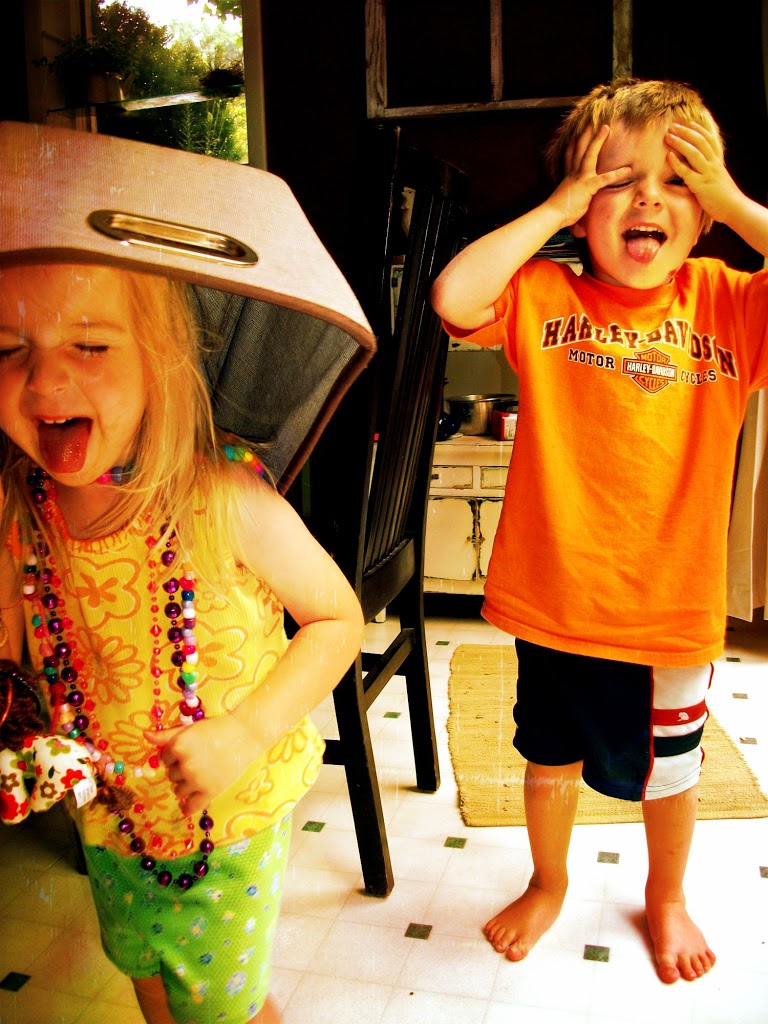 Yikes!
Psycho bling flingin' organizer-basket head girl on the loose.
You betta hide yo wife and hide yo kids. While you at it, you may as well hide yo eyes.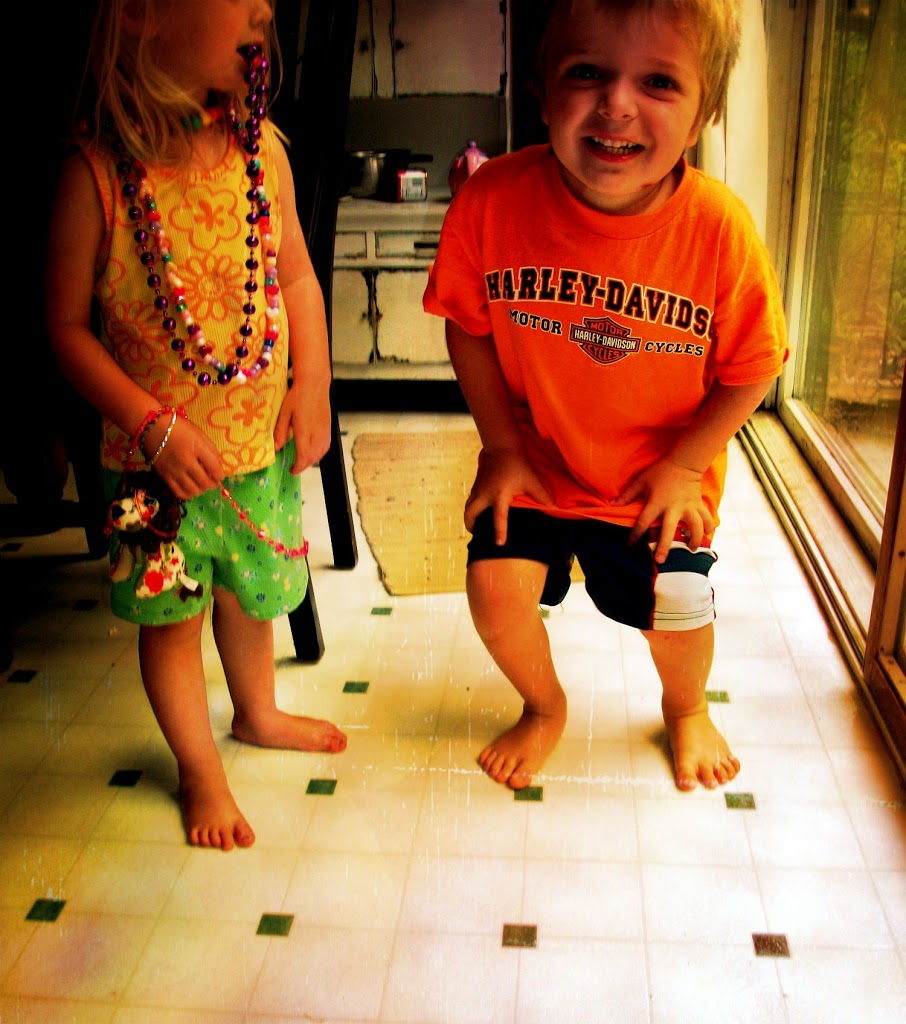 Or, you could just be a jumping wombat.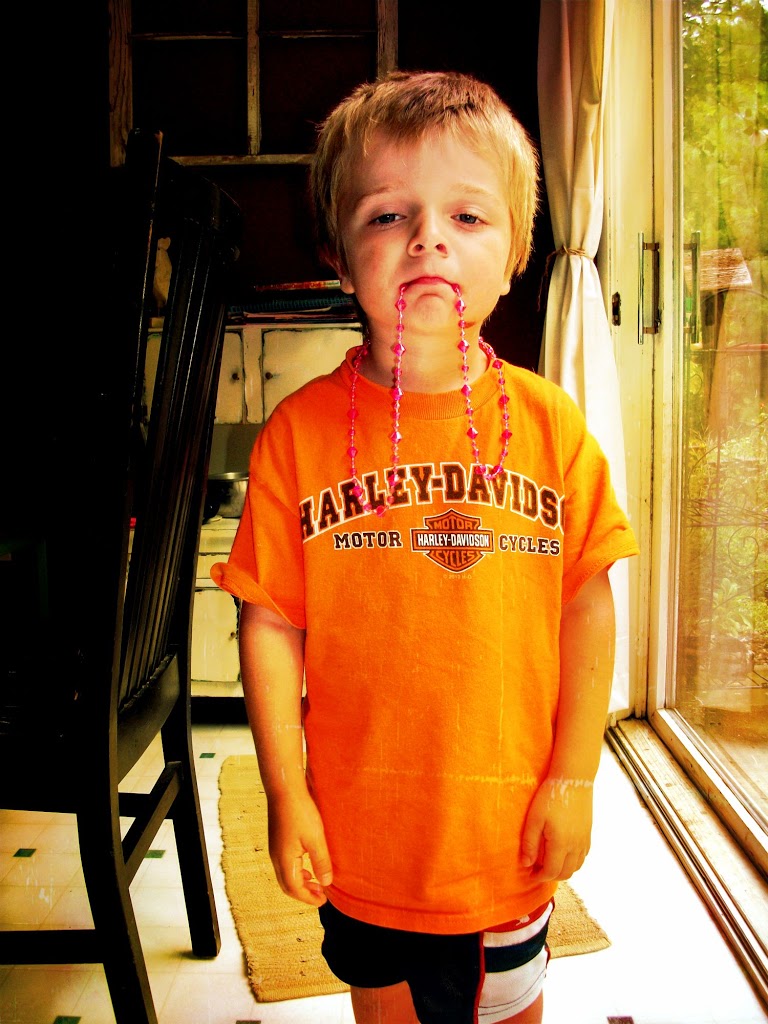 Or like a forlorn ole' donkey or something.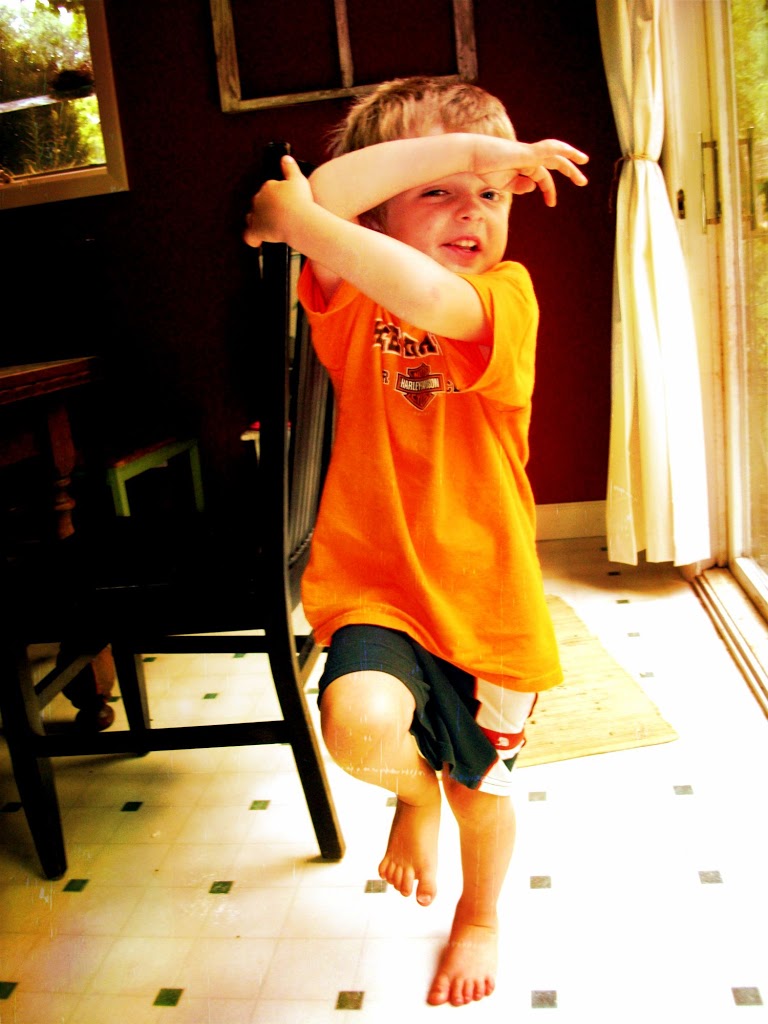 Or a leaping Karate-kickin' ninja warrior fighter with staggeringly impressive moves.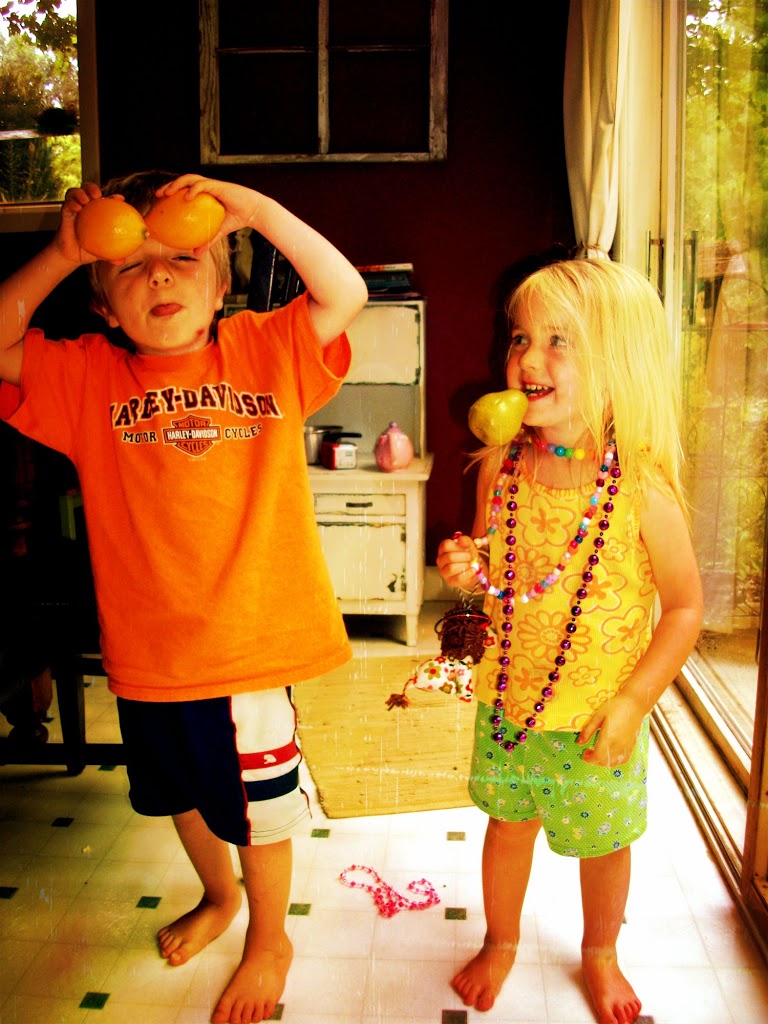 Or, you could just hold up some plastic fruit.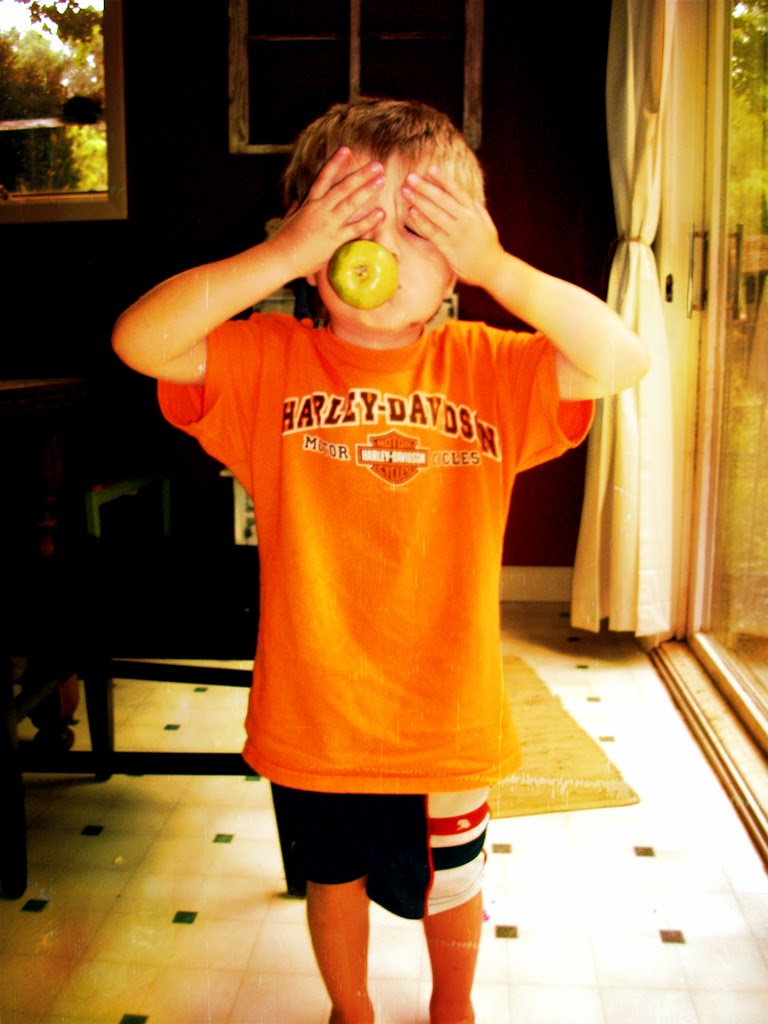 No, really. Go get you some plastic fruit.
Now, close your eyes and be really, really still. Now, take a deep breath. Hold it. Hold it. Become one with the fruit.
Now, doesn't that feel better?
These are just a few suggestions, of course, in case your day is dark and dreary.