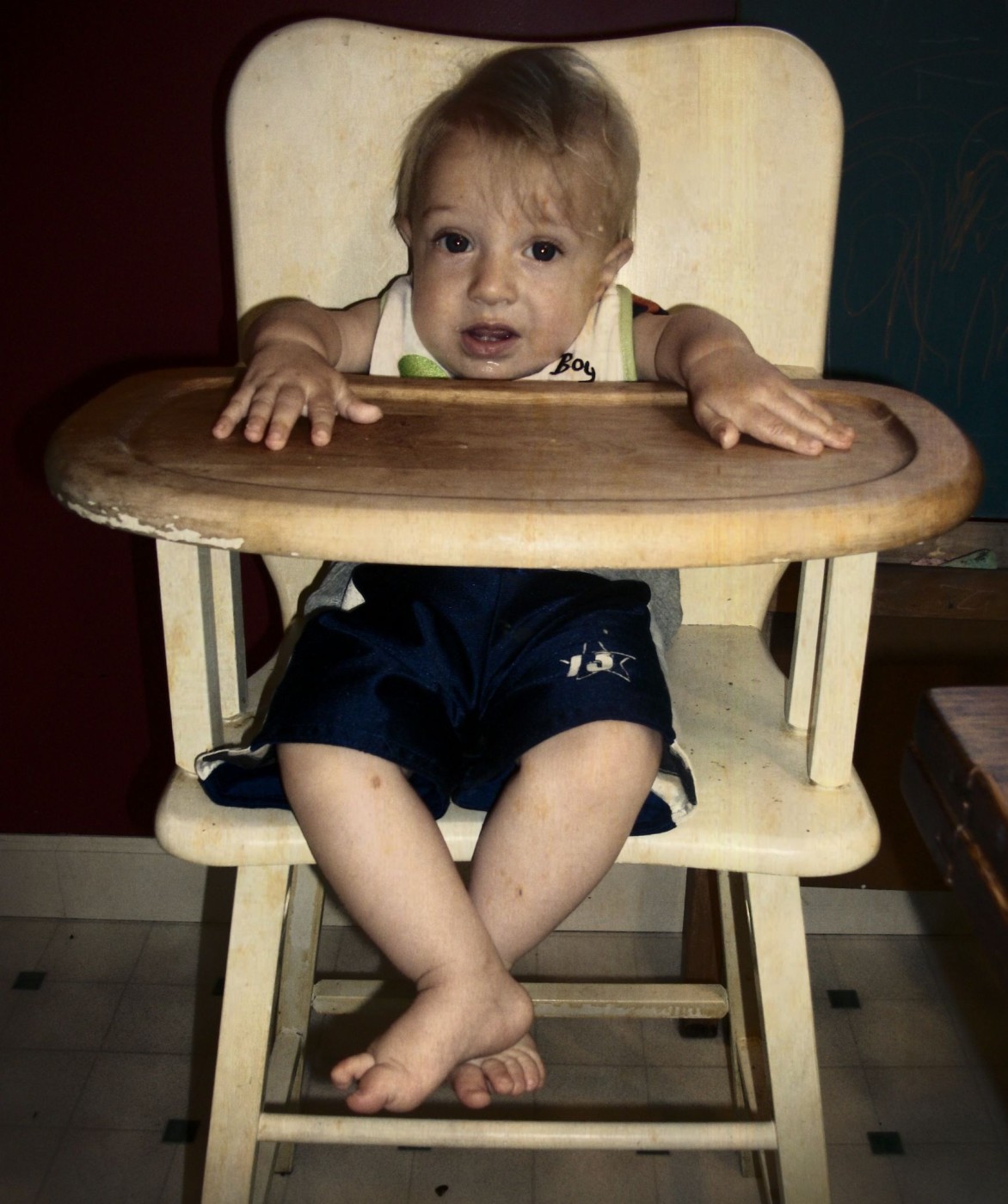 Listen mom. I know it's nap time right after this. But, I was thinking maybe we should have a negotiation.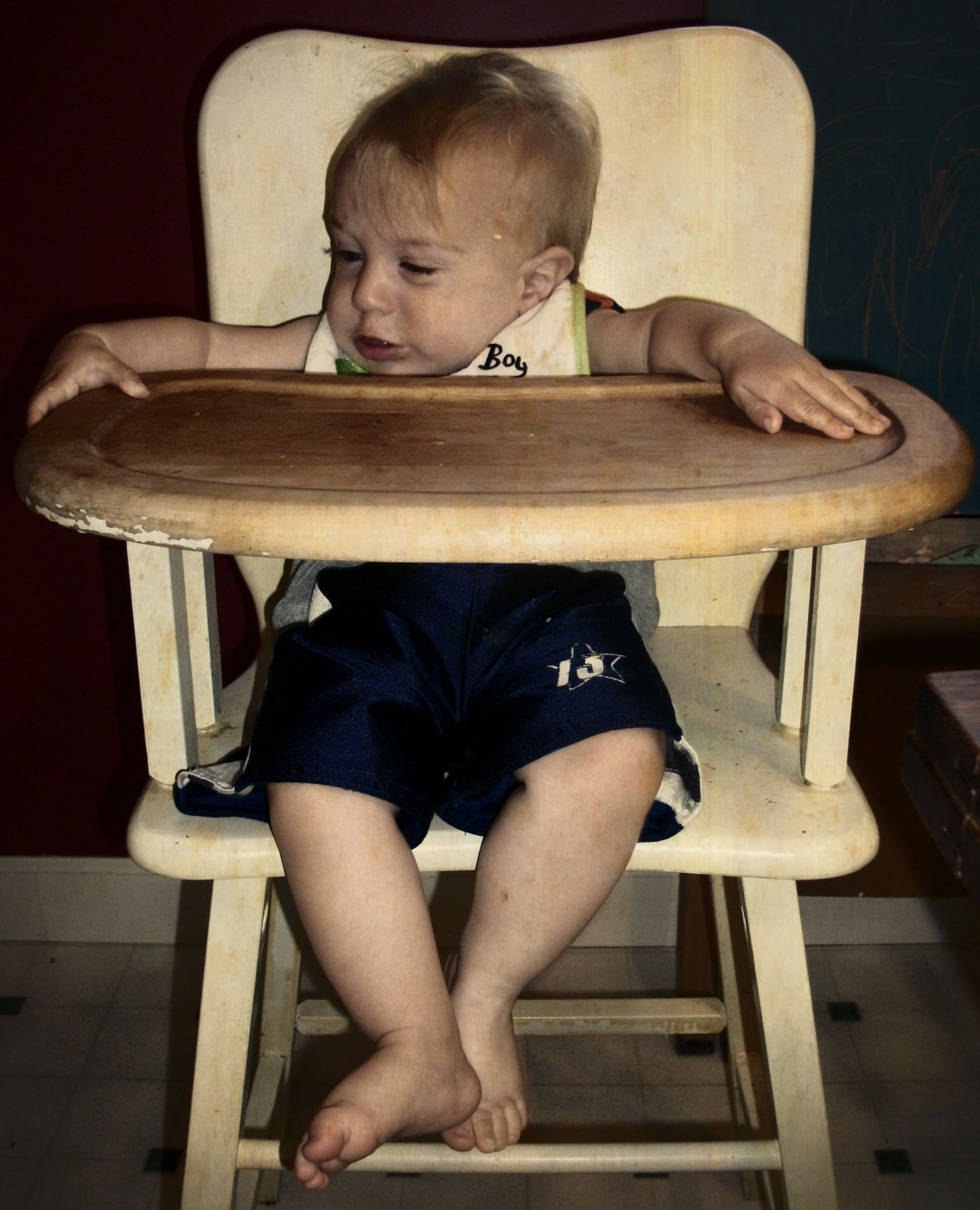 I was just thinking that instead of nap time we should have some more snack time and then you could push me in the stroller for only just one hour and then I could swing. You know, instead of that sleeping thing.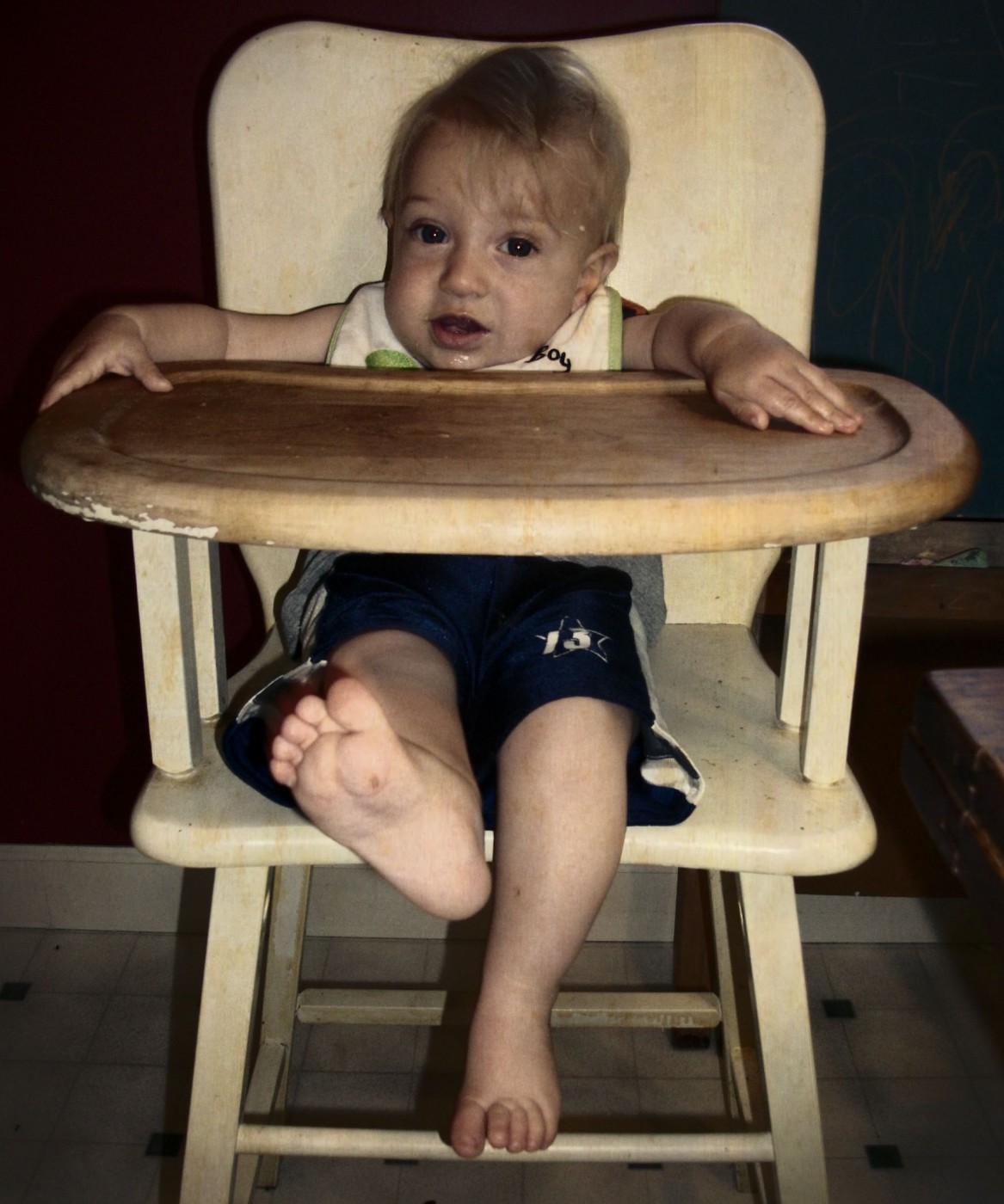 I promise I won't get fussy. See, I'm not even tired one bit.  Besides, I have too much to do and I don't really have time today.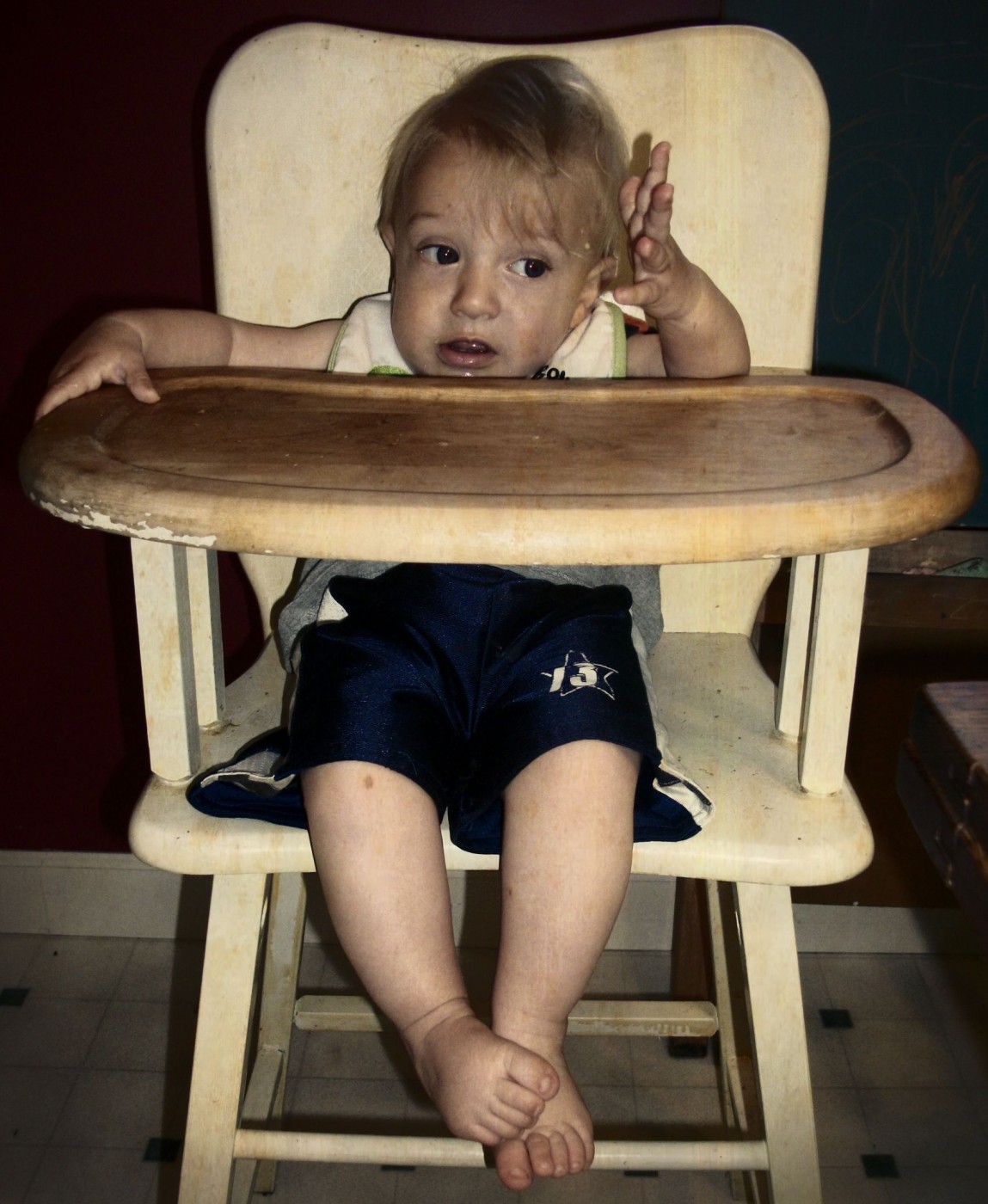 For one thing, I still need to yank Hopey's hair at least three more times. She hollers real loud and it's funny. Then I need to wreck Bubby's train track and eat some cat food and pluck out a few of Rascal's whiskers and spit up on the carpet. There's way too many clean spots left on the carpet.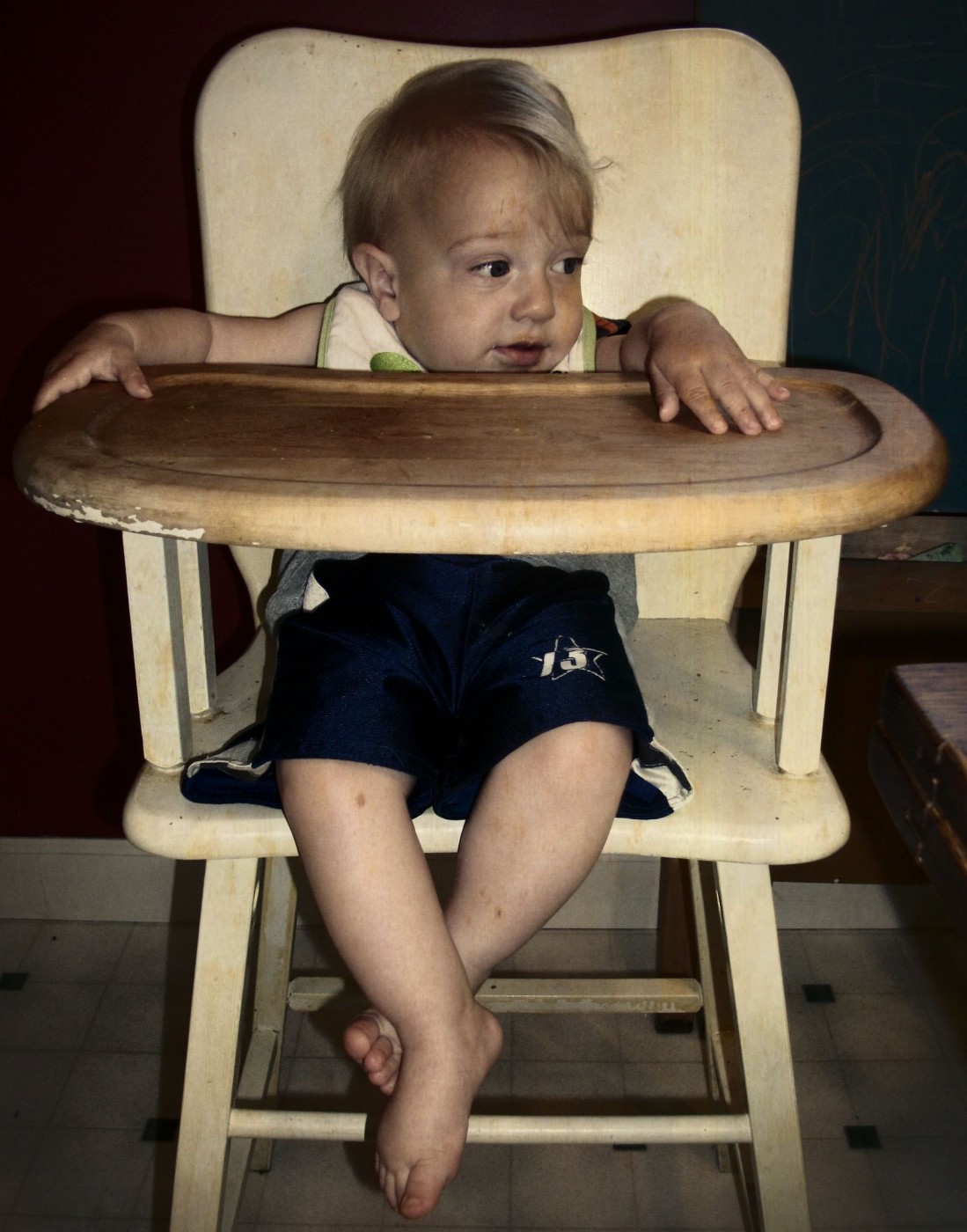 Then I gotta swipe some cheerios off onto the floor so you can crunch them under your feet. I think it's real enertainin' watchin' you try to pick those sticky things out of your socks.
Oh, and there's the tupperware drawer–I gotta get all them lids and bowls back out of  there. Can you believe someone put them back in all nice and neat? I just can't handle that. And I still haven't pulled every last cookbook off the shelf just yet. Yeah, and there's that basket of fake apples. I need to gnaw on them. They feels real good on my new teefers.
So, whadya say, Ma? Deal?
No deal.
Huh? We can't even discuss this? But, what about some sort of mutual agreement?
Help!
BUBBY!
HOPEY!
Rascal?
Doesn't anybody wanna rescue little brudder from this hostage situation?
Okay, fine. I'll take a nap, but I'm gonna scream and pull someone's hair and get snot all over the blankets. That'll teach 'em.
Maybe I'll have better bargaining luck tomorrow.