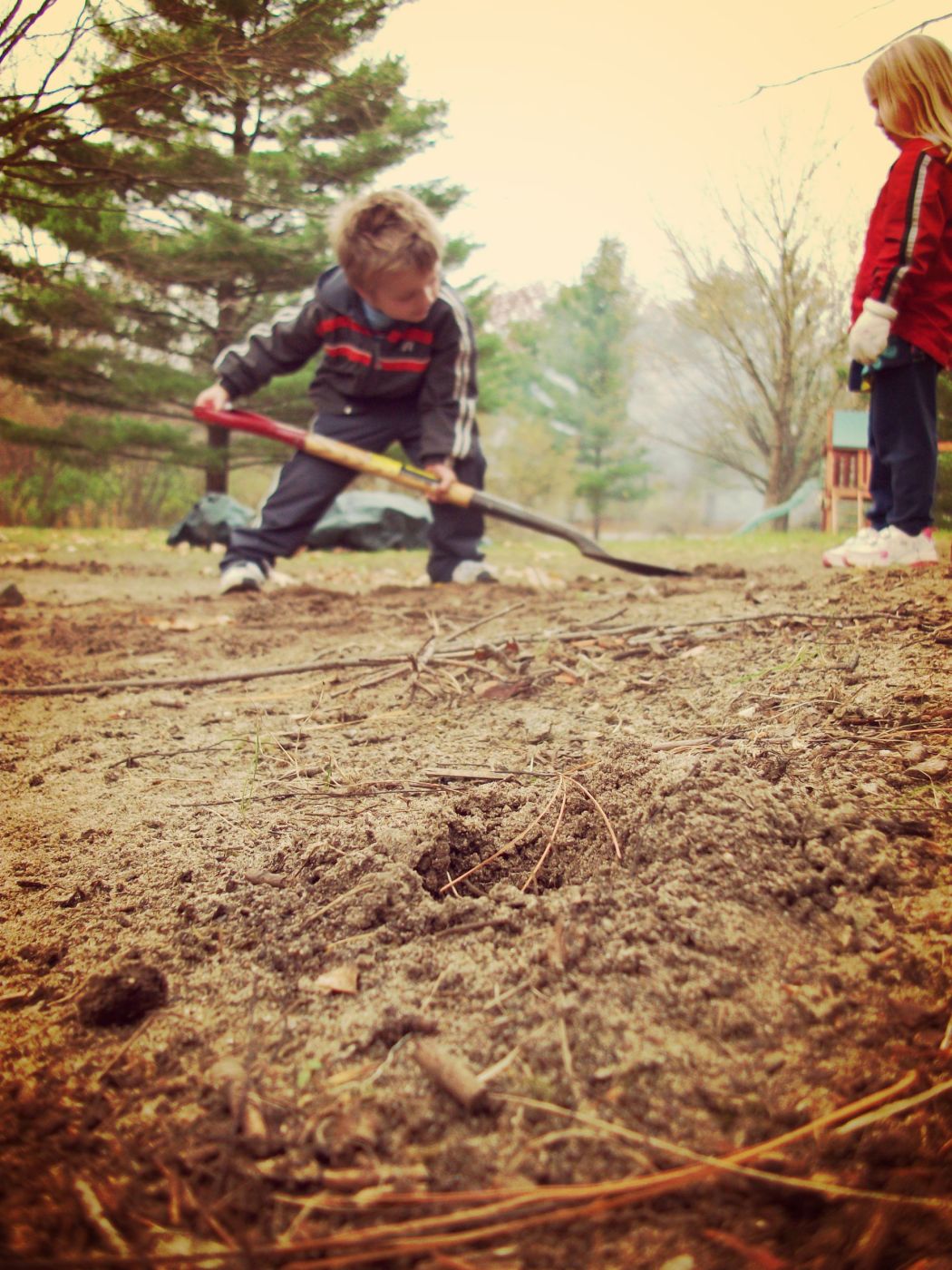 There's this old, old story about a bush that once caught on fire, and burned, a crimson blaze but it didn't burn up. (Exodus 3) And as the flames crackled and sparked, that bush caught someone's attention.
And so this curious shepherd, who was just minding his own business, taking care of his sheep out in the rocky desert, went over to check out the amazing sight. And when he came close, he heard a voice. God Himself was calling that raggedy old shepherd, right out of that blazing bush!
Moses! Moses! God hollered out. And a baffled Moses replied, "Yes? I'm right here!" And then the Maker of that bush, who chose to show up like a blazing fire just kept on talking, "Don't get too close. Take your shoes off. You're standing on holy ground."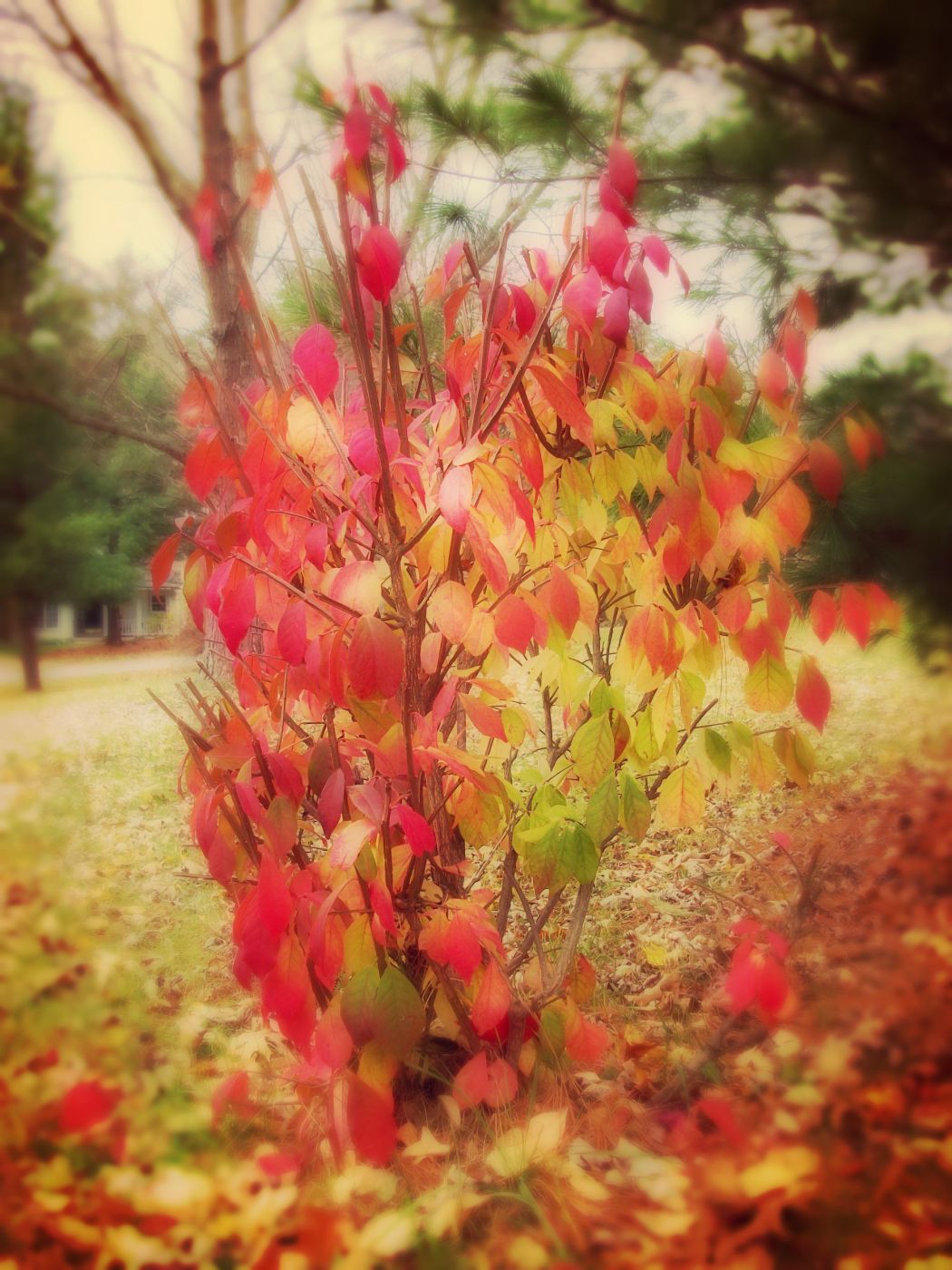 I have this burning bush and come the end of Autumn, it turns and yips out one last shout before the bleak of winter quiets everything. And today, as I was playing with the kids in the yard, that bush caught my attention. So, I walked over, and figuratively speaking, I put my ear up close and I heard a voice.
"Maggie! Maggie!" God, seemed to say.
"I saw you this morning, the way you sat brave on your couch, before your husband and kids woke up to join you in the ruckus of another day. I heard your begging prayer.  That earnest asking that I would work in your heart and help you to be a good momma to your kids and a great best friend to your man and all the other things you requested for your family and for the world. I just want you to know that I'm alive and well and I'm at work, doing a thousand things a day that you can't quite see, so just keep doing your thing and walking here with Me."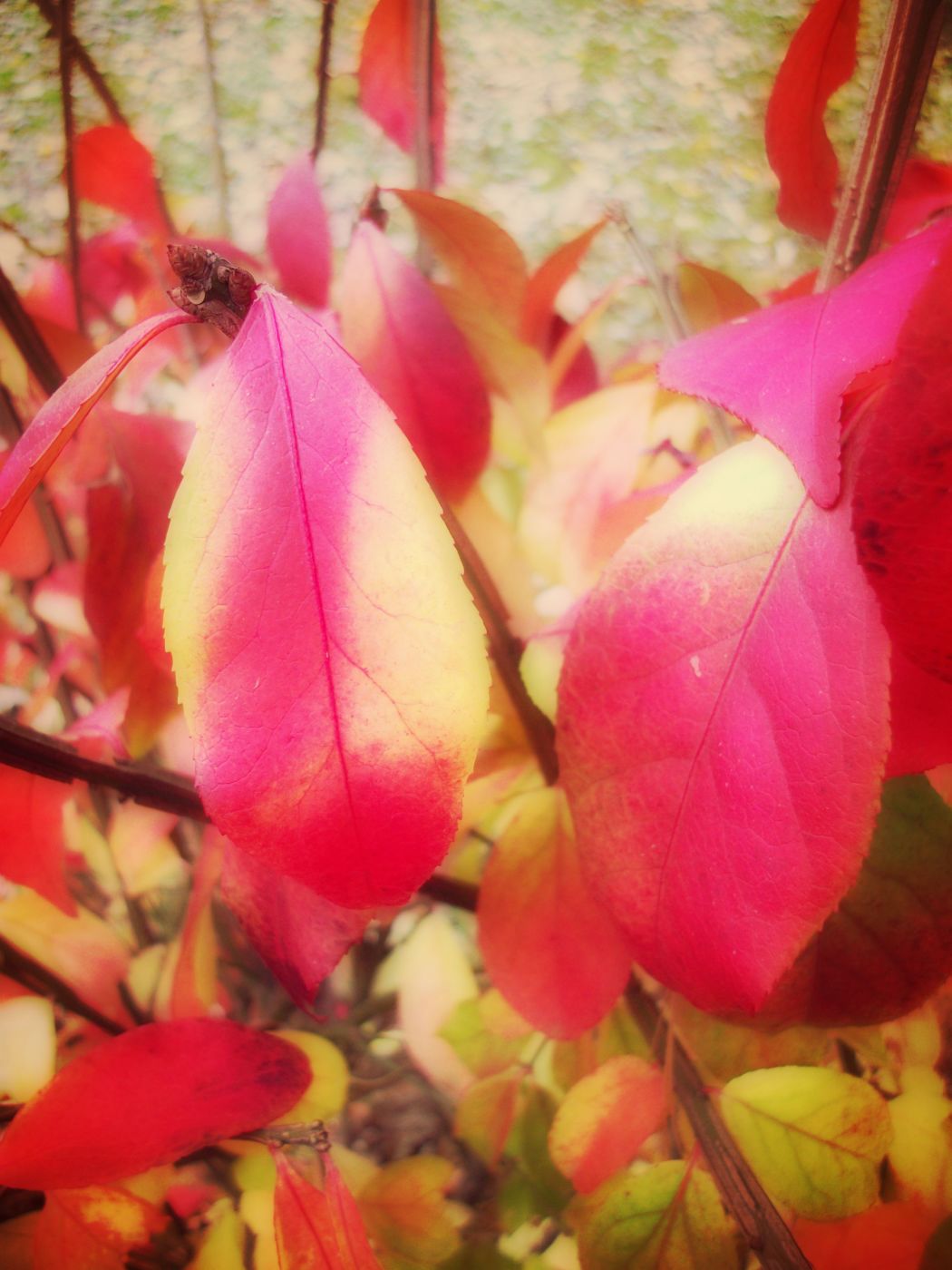 So, I turned my heart back again toward the One who makes our everyday ordinary a holy place. A kitchen sink or a backyard can be a meeting place with God for those who have a smidgen of faith.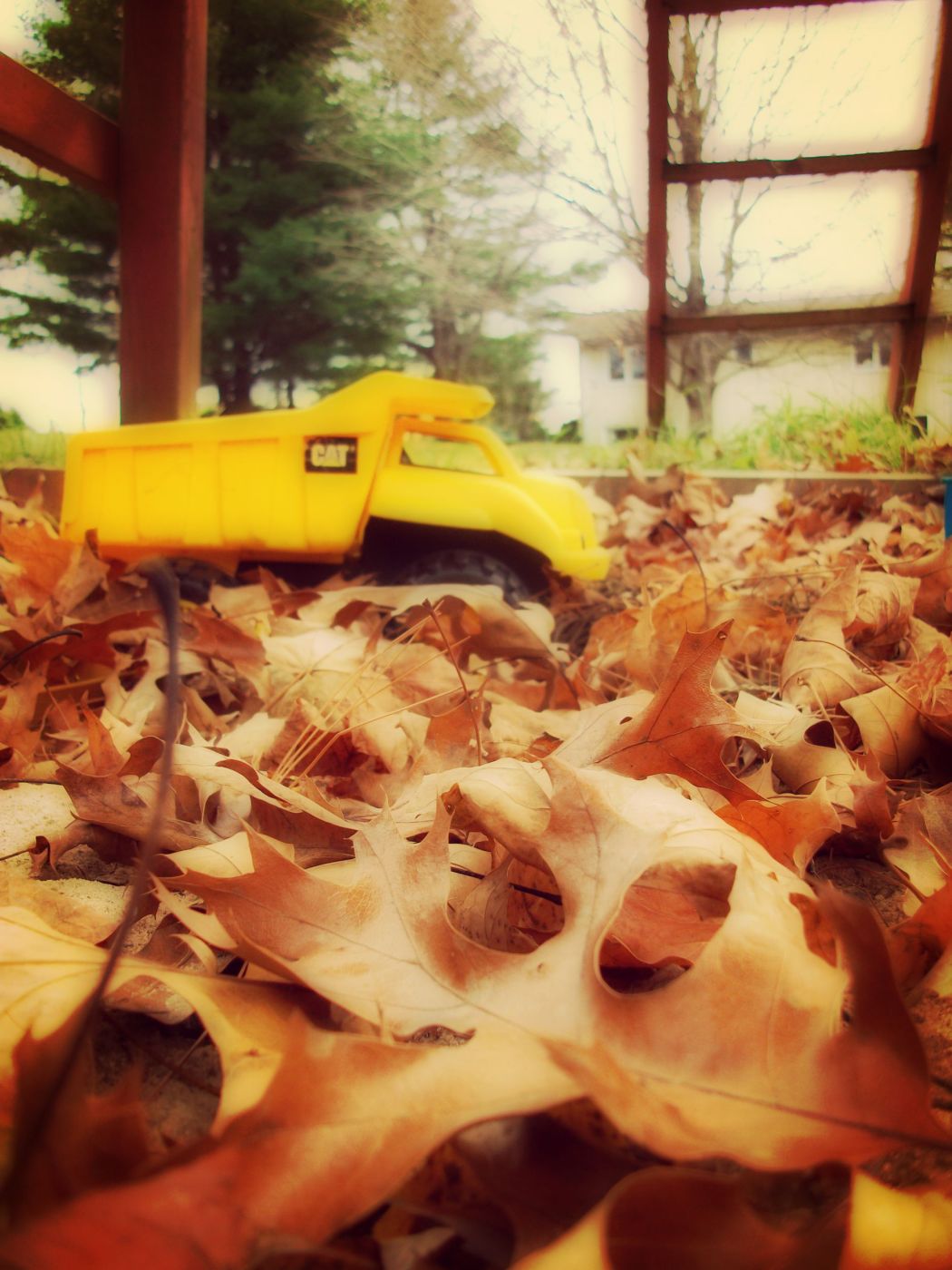 God sees the way we're worn out, tattered and a little frayed around the edges. And He hears all those prayers of ours and the way we keep showing up brave. Our Maker knows which language we speak and so He speaks it back to us. He knows how to capture our attention.
God still speaks through burning bushes.