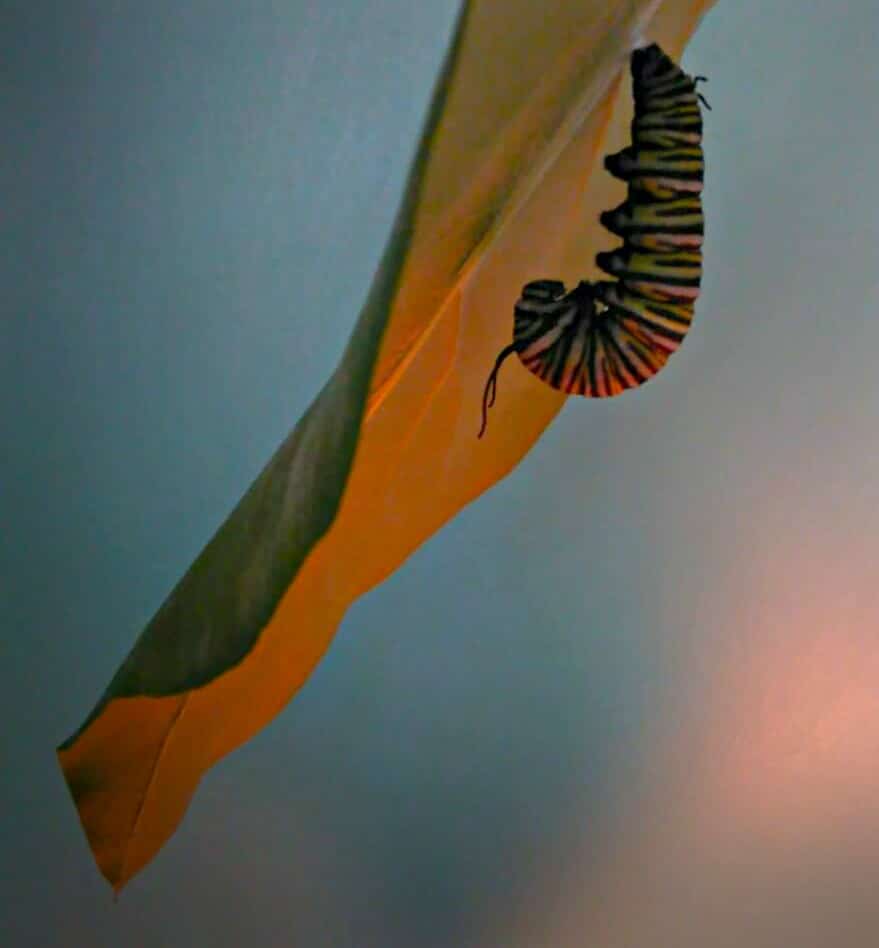 Life is so much, becoming.
That's the adventure, really, of following Jesus. As we follow Him, keeping our eyes on Him, slowly learning to trust Him with this little thing and then that big thing, He actually helps us to become who we were always intended to be.
Our very best, most beautiful selves.
I love that.
The other day, I found a Monarch caterpillar munching on some milkweed. So, I brought him in, right after he had quietly attached and suspended himself underneath the Lilac leaf.
I love the story of caterpillars and tadpoles and baby salamanders. How they all start out in this world, looking entirely different from what they will end up being.
I fell asleep the night I brought my caterpillar friend inside,  absolutely in awe that there was a little creature over there on my dresser, just resting. Resting and quietly becoming. Somehow I felt like I was bearing witness to something holy.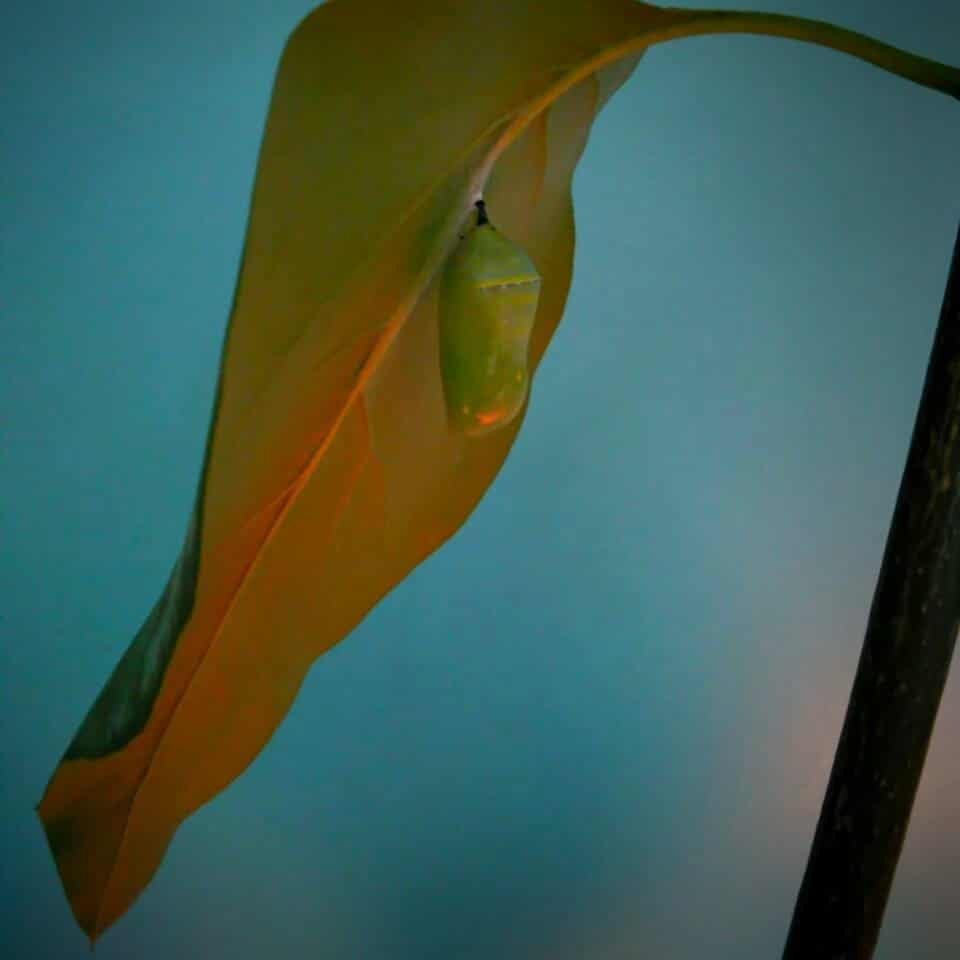 I had wanted to see him form into a chrysalis. But, I missed it. I missed it because the next day, I went to put a load of wash in, and I got busy doing some things in the kitchen, just the everyday ordinary things, you know, and when I came back upstairs, there he was. Quietly tucked away beneath the leaf hidden in his little green house.
I lifted him up toward the light, and the chrysalis looked empty. But,  I knew it wasn't. I knew there was life within, growing. Slowly growing, in unseen, unapplauded places.
I thought about that. How our own transformation happens usually when no one's even looking. When no one's yelling or cheering or even noticing. No one, of course, but God.
I told my friend, Wes, that I thought it must be hard for caterpillars to become butterflies and how I myself, feel very caterpillarish in this world, but God knows who I am becoming. It doesn't feel good, always, to become. It feels awkward and scary and stupid. But, He's working everything for our good so I hold on to that.
Wes said that he thinks even though transformation is hard, it sometimes feels good, too. He wrote, 
I have in my mind that caterpillars love how it feels when they're being transformed. [I need to find a caterpillar psychologist.] With this working hypothesis, I'm not at all opposed to the idea that they're absolutely loving the change . . . and how it feels to them. Sort of like the feeling of being sore for a couple of days after hard work-outs. It's that "good-sore" feeling.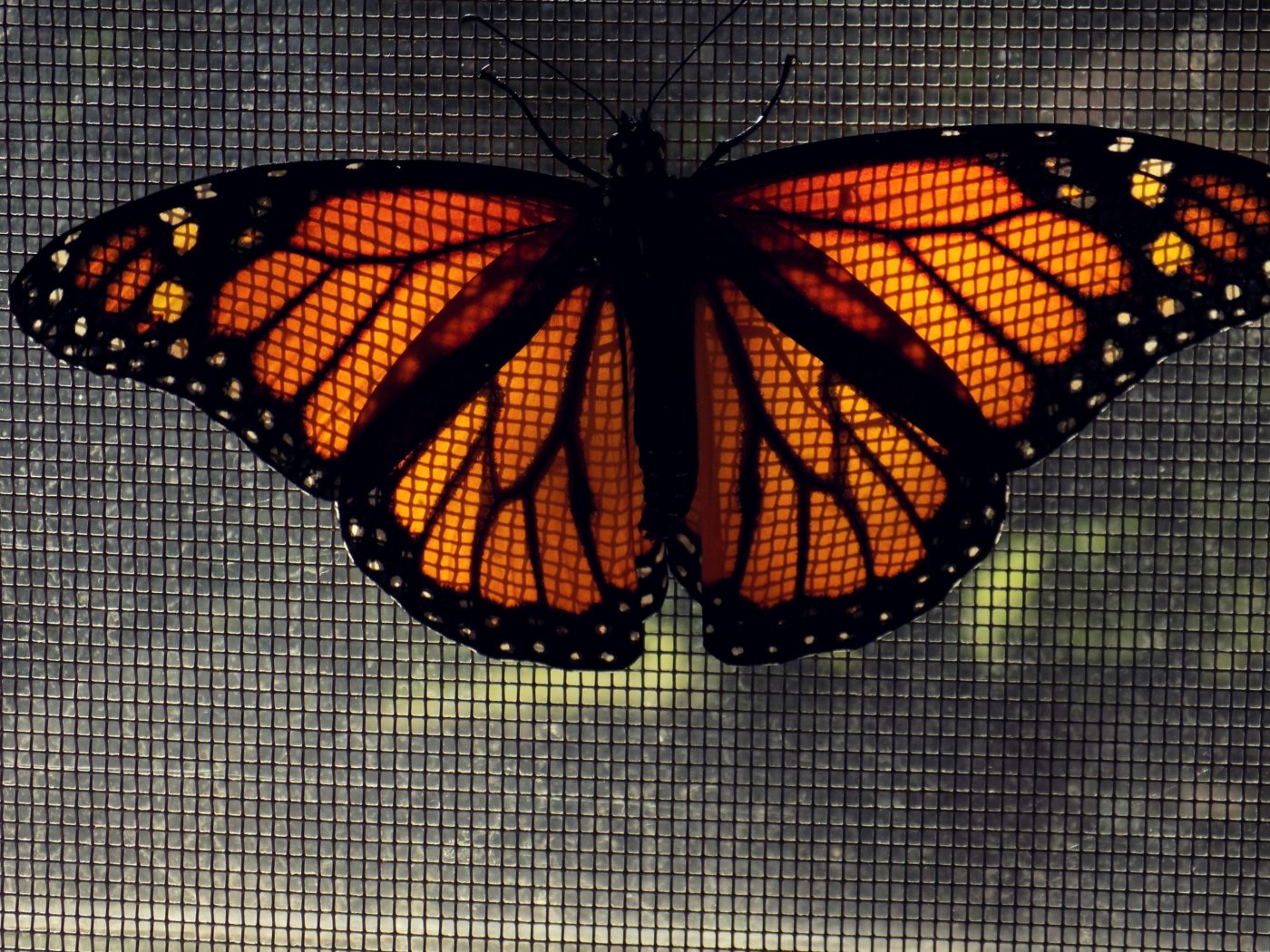 Our family took a trip to Arkansas and so I put my little chrysalis in the bathroom and shut the door and hoped he wouldn't birth out till we returned. I had read that Monarchs take 9 to 15 days to hatch, so I knew we'd be cutting it close.
Off we went, down South for about 10 days and the moment we drove up to the house, I hopped out and ran inside to check. There he was, in all his glory, fluttering around the bathroom.
We promptly released him into the big wide open sky where he alighted on a Sassafras leaf.
"I love what you've become!" I yelled.
And though I didn't hear God's audible voice, I imagined the Maker of butterflies shouting back, "I love who you are becoming!"
He's making all these awkward things, new. And the whole entire process is miraculous.
I'm glad about that.
Save