This morning I woke up to a discouraging pile of laundry. Way too many dishes in the sink. (I try to get them washed the night before, but last night, we watched a movie instead.) The kitchen floor is frightening. The living room, well, let's just say there are things in here that ought not to be in here. They don't go in here. They don't go in here at all. I could go on, but I think you get the picture. My world is a wreck. What's worse? My little heart has already felt a few times like it may very well go under. I need some peace around here, inside here. And with those winds blowin' strong outside my window, I'm wondering if one little gust might just do me in.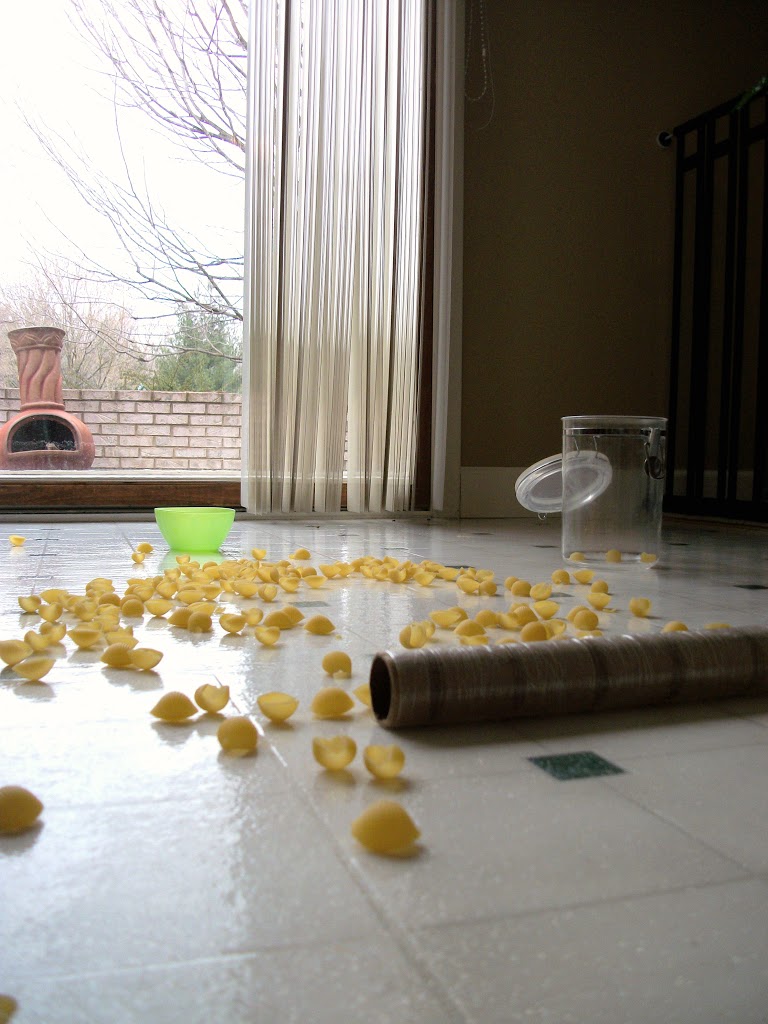 On days like today, I light candles. (And I would include a picture here of my candles lit, but this place is such a mess, I can't even find my camera.) And though it looks a little funny to see some candles in the middle of the messy counter, they are reminders to me to pray. To cling to Jesus a little tighter. Because peace is a Person, and I'm feeling my need for Him.
And do you know something lovely? When I turn my focus off the chaos around me and onto this Person who promises peace if I but think on Him, I do feel my soul settling…my heart calms. And then I'm free to go about this day, picking up the mess, redeeming my little part of the world with renewed purpose. Joy starts seeping in. Because today isn't just a mere plodding along, trying to make it through so I can get up tomorrow and do it all over again. Today is a gift. A unique event. And in the words of Clyde Kilby, today some stroke is being added to the cosmic canvas that in due course I shall understand with joy as a stroke made by the architect who calls Himself Alpha and Omega.
So here, just now, in the midst of my chaos…I've found some peace. I've got some purpose. I'm feelin' joy. Now–I'm off to bring a bit of order to this little space, with a little more cheer in my step.
You will keep in perfect peace those whose minds are stayed on You, because they trust in You. (Isaiah 26:3)
Let the peace of Christ keep you in tune with each other, in step with each other. None of this going off and doing your own thing. And cultivate thankfulness. Let the Word of Christ—the Message—have the run of the house. Give it plenty of room in your lives. Instruct and direct one another using good common sense. And sing, sing your hearts out to God! Let every detail in your lives—words, actions, whatever—be done in the name of the Master, Jesus, thanking God the Father every step of the way. (from Colossians 3)