If you ever get invited to a field day, I think you should go.
"What's a field day?" you may wonder. Well, let me explain.
A field day is a day where you go out in this big field and look at corn. Or I suppose you can look at soybeans but on this day, it was corn. This guy tells you all about the corn and you get to see for yourself how good the corn grows. And when you see how good the corn grows you'll want to buy all your seeds from this guy and this guy's seed company.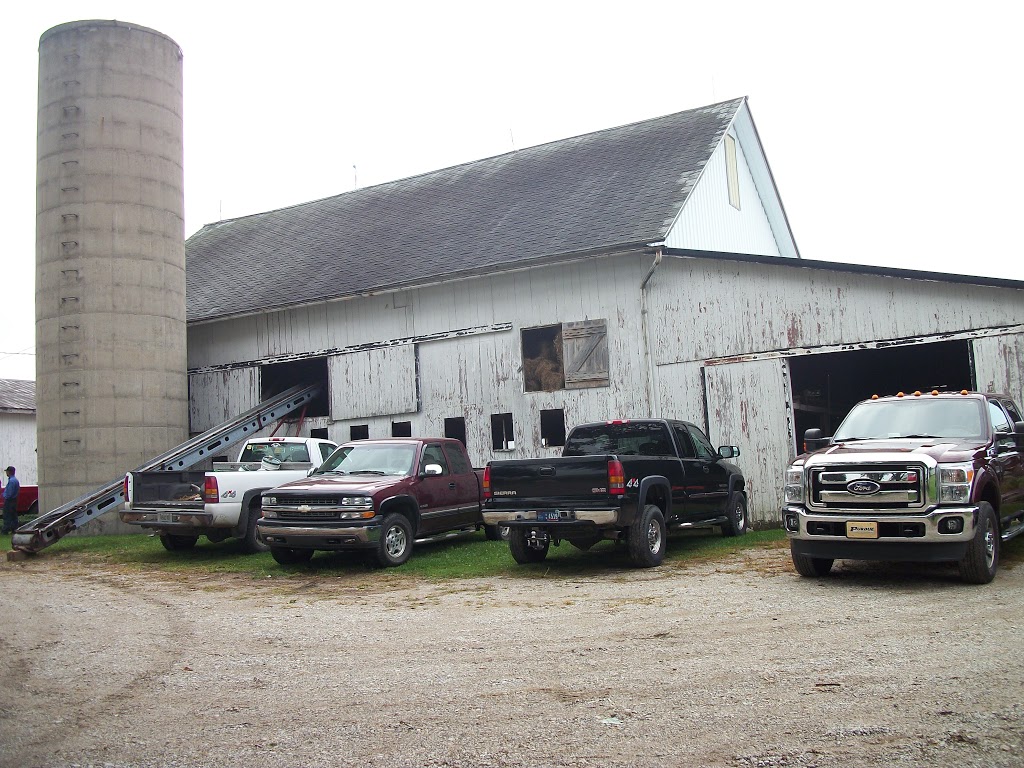 But, there's a lot more to a field day than that. For one thing, you'll get to see a lot of trucks while you're there. Big trucks. Gas-eatin trucks. Hard-to-climb-up-into trucks. Loud trucks. That's pretty much a given at a field day.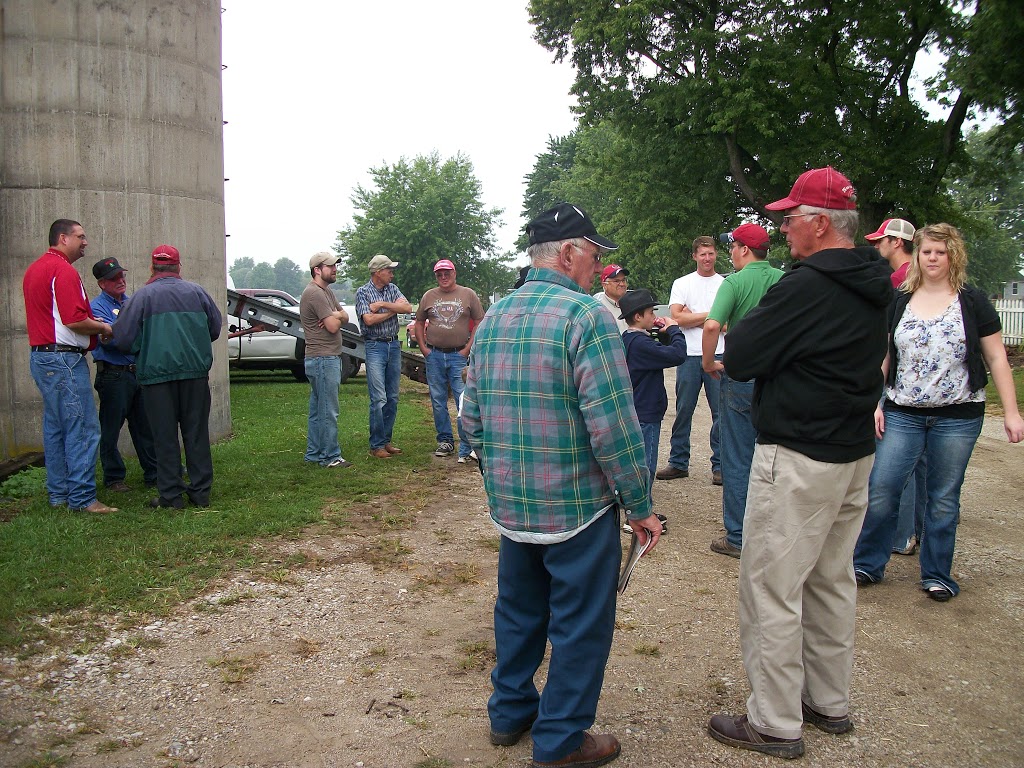 You're also sure to see a bunch of farm-folks standing around talkin' about farm things. They'll talk about trailer hitches and cow-milking and tractor pulls and odds and ends like that. Oh, and they'll talk about their trucks. I think it's imperative that they talk about trucks at field days.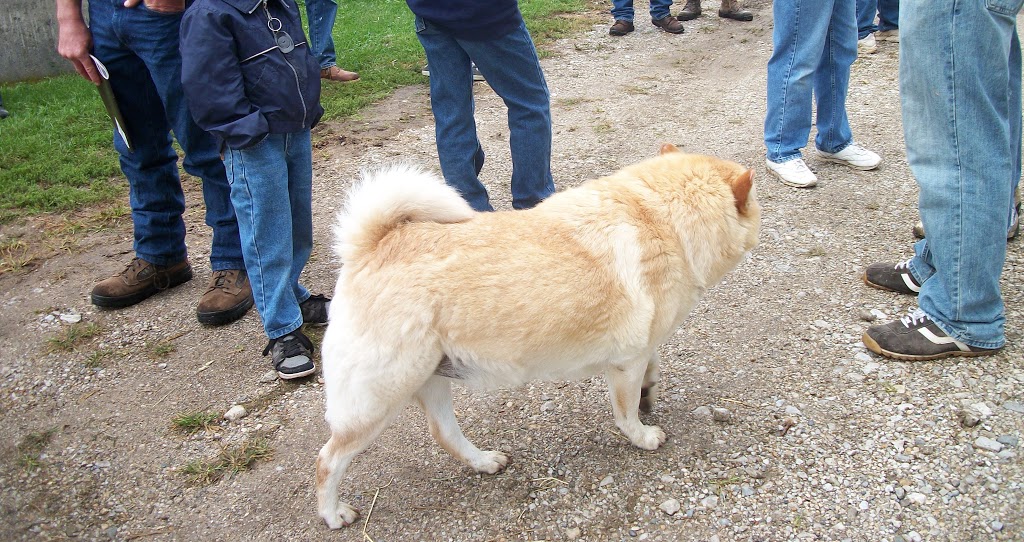 Now, don't be alarmed if you see a strange dog named Sandy walkin' about. She's probably just the neighbor's dog. She's probably just lookin' for a couple of spare kitties to eat.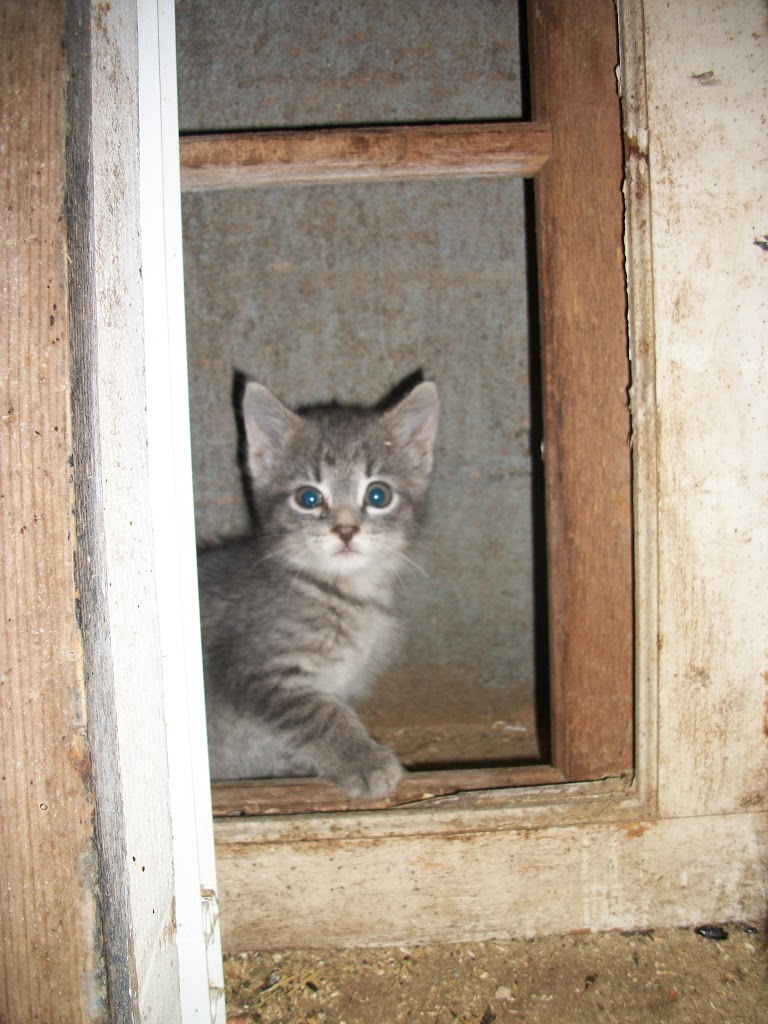 But the kitties will probably just be hiding out in the barn. Because that's where kitties stay on field days.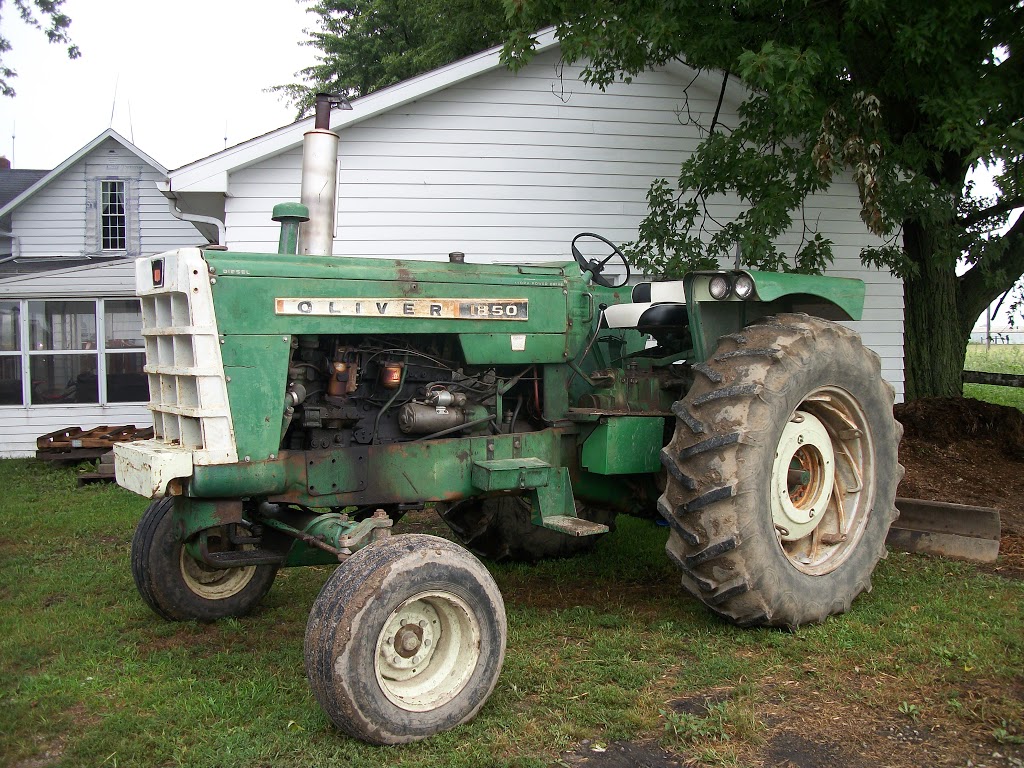 Now, a field day is not complete unless you've seen a tractor, or three…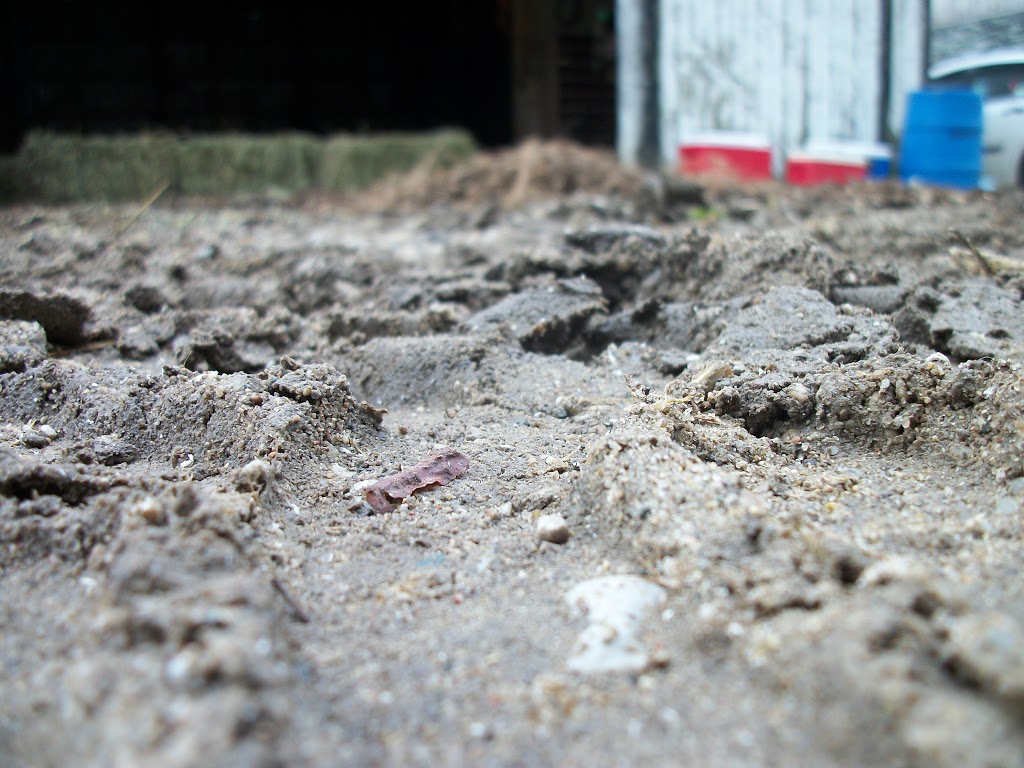 Some dirt and some ruts…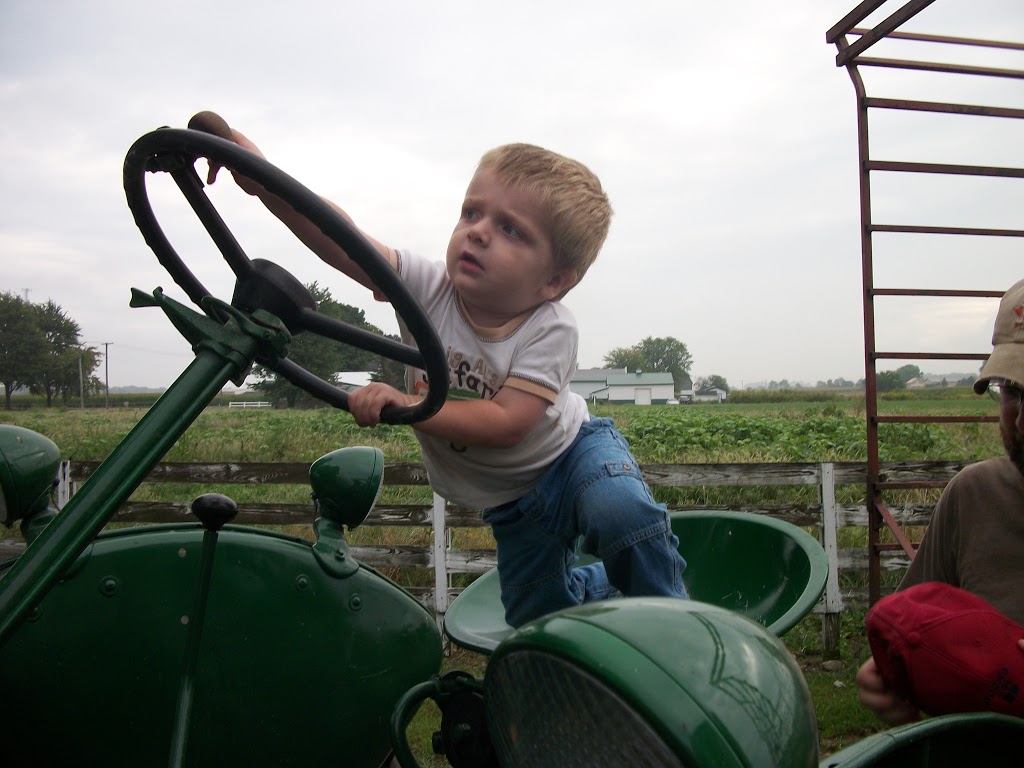 A little boy pretending to be a big daddy man farmer guy…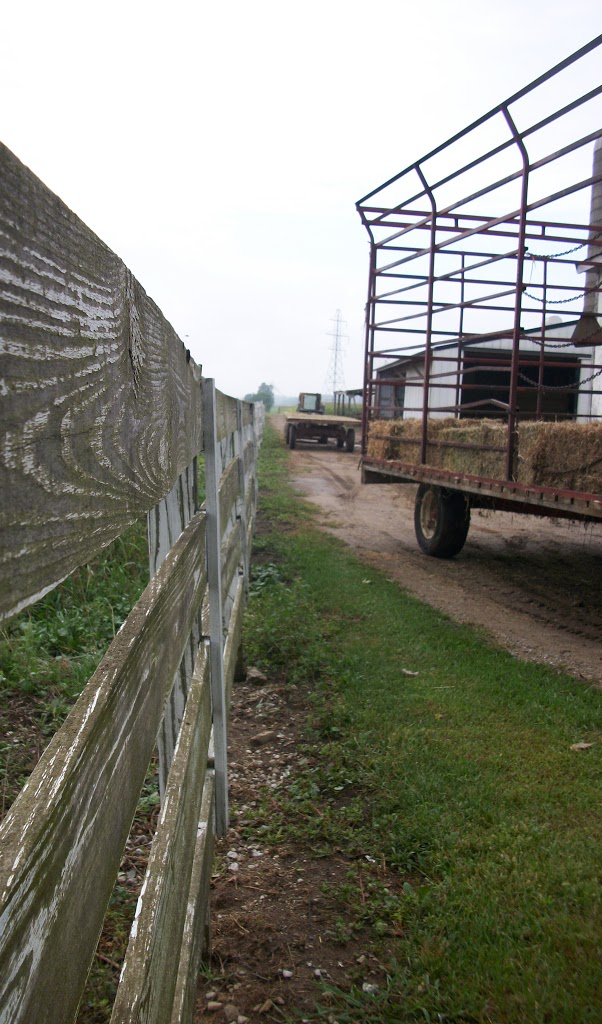 An aged fence that goes a long, long way…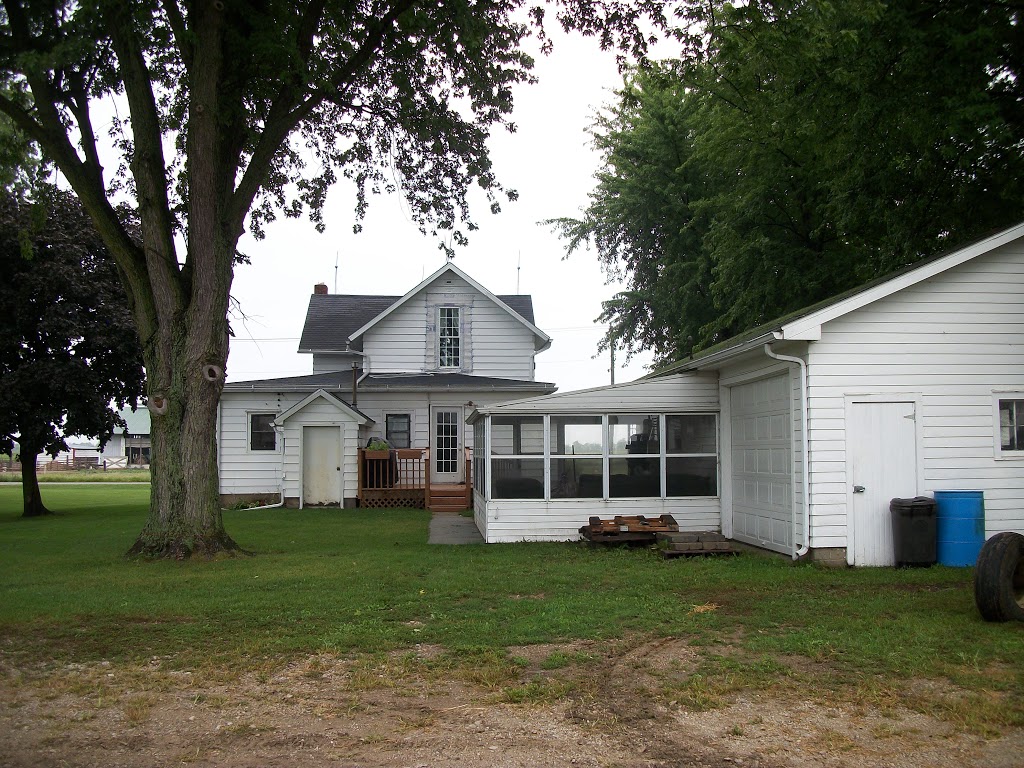 A neat old farm house that's been in the family for a couple generations…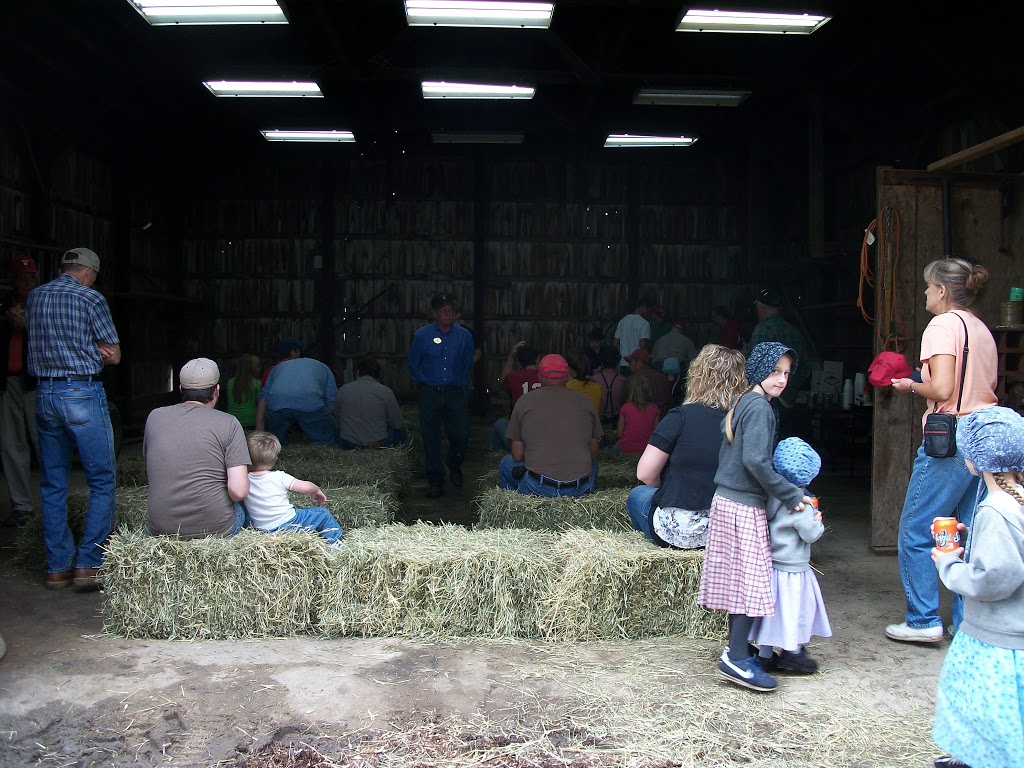 A bunch of folks sittin' around on hay bales learning about weeds and weed killers and corn and soy beans and things of that nature…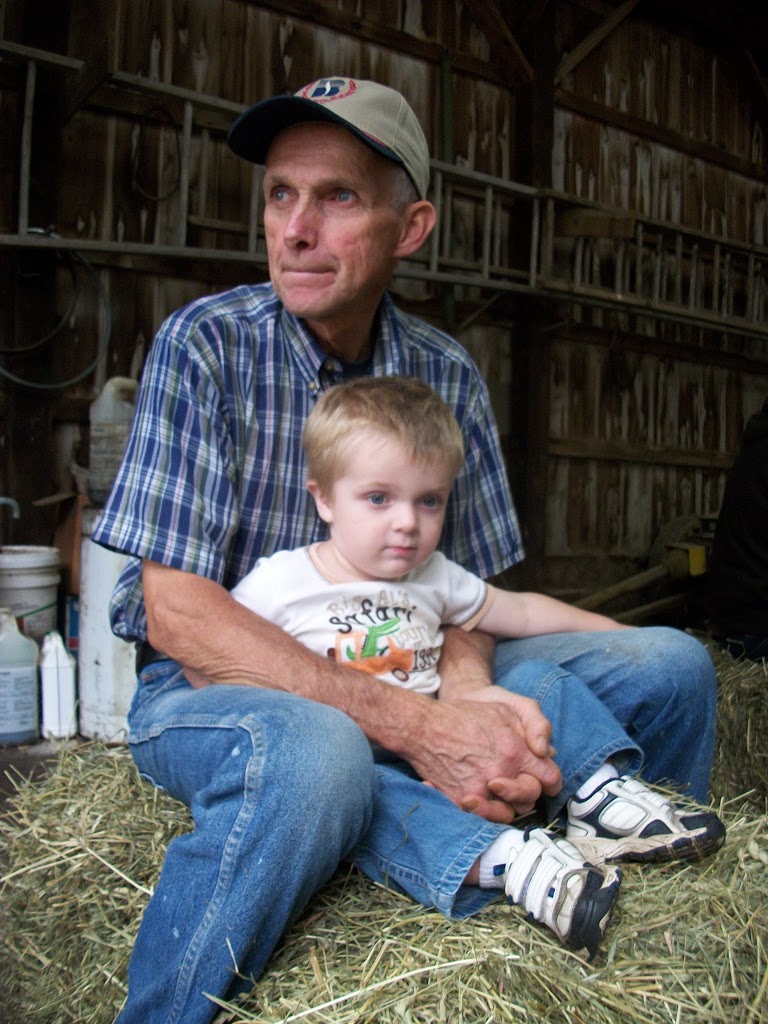 And a sweet ole' grandpa sittin' with his bone-weary, bleary-eyed grandson that won't take much naps because he's afraid he'll miss the milk truck man.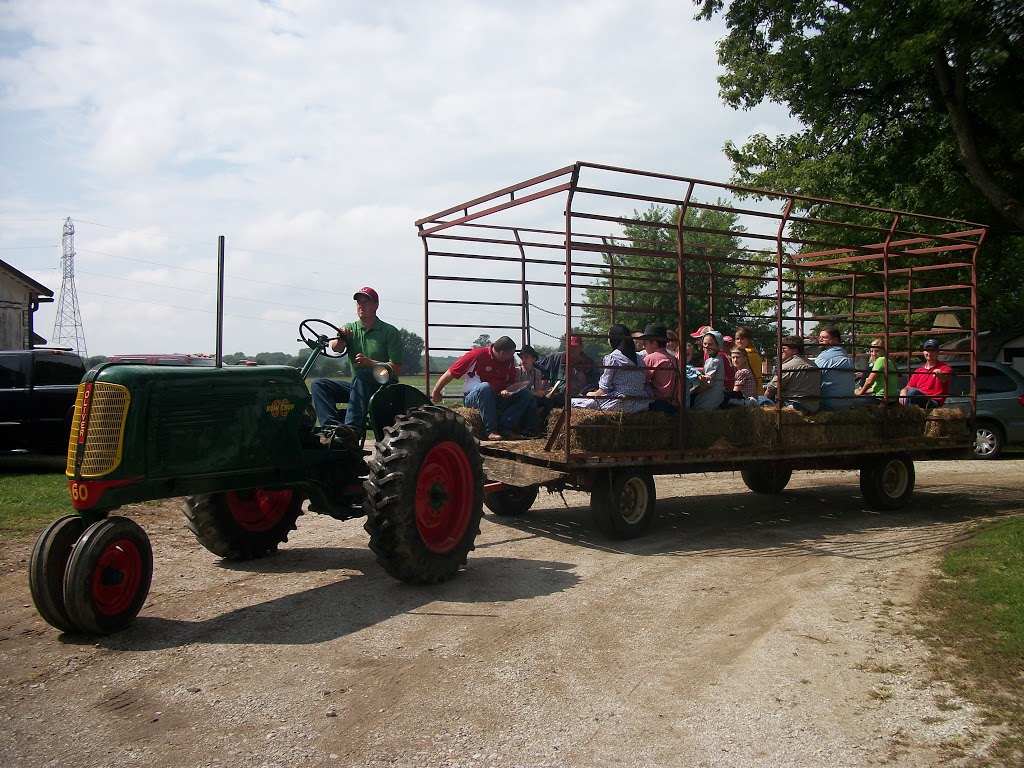 And then, like I said earlier, you'll get to go on a hay ride with the farm folks out to the field to look at rows of corn and you'll say to yourself, "My, my…now that's some nice lookin' corn right there." Unless of course, your husband offers to take you on a date, in which case, you'll wave heartily at all the farmers and their kin and miss out on corn-admiring.
But anyhow, field days are good ideas. Thanks, brother-in-law Brad for hosting this one. And if any of you folks out there need to buy a colossal amount of corn seed–Beck's is the best.