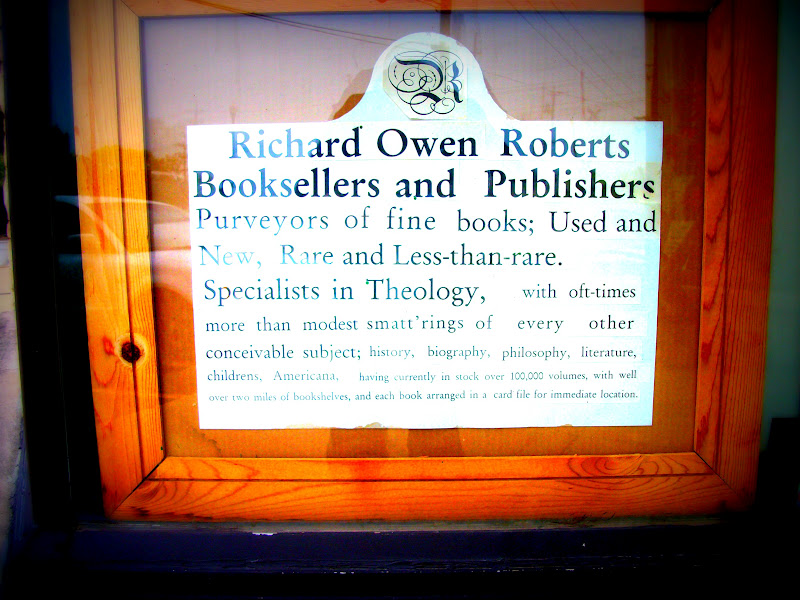 Last weekend, Brent and I had the chance to get-away for the night, so we went up to Wheaton, IL to see a group of our favorite artists perform. While we were there, we stopped in an old bookstore, owned by a sweet couple that we admire, and we browsed through their old, old books.
I don't care how sophisticated and high-tech our society becomes, there's just no replacing old, old books.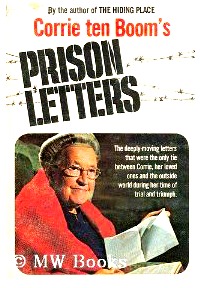 I wanted to buy something as a kind gesture, and though I'm a lover of old books, I'm not really a collector, so I happily picked this one–a book by one of my heroes in this life–Corrie ten Boom.
Are you familiar with her? Oh, please, let me introduce you to her. She's a woman who changed the world–ever so courageously, in profound and quiet ways.
During the last world war, as the brutal German army crushed over Europe, and Adolph Hitler made every effort to completely annihilate all the Jews, there were some Dutch Germans who did everything they could to help and protect their Jewish friends. Corrie's family were some of these people who helped many Jews escape the Nazi Holocaust. They hid several Jewish people in a secret room in the attic above their home. Unfortunately, they were eventually betrayed and sent to prison for many years. Corrie survived the concentration camp, though her father and dear sister did not.
After the Holocaust, Corrie wrote out her memories and experiences in several books and spoke frequently in the postwar years about what she and her family went through and some things that she learned. This book has touched me deeply, though I'm not even half-way through. Honestly, everything about the Holocaust touches me deeply. I just can't think of much else more painful than what the Jews experienced at the hands of cruel people. And it always hurts my heart when I think of all the evil that can live inside a person. We just weren't meant to hurt each other. And the Holocaust embodies the worst kind of hurting.
But, even in the middle of all the ugly, there are these little glimmers of beauty and wonder. It' miraculous, really, that there would be any good at all to come out of such darkness and pain. And this gives me so much hope, because sometimes I get afraid of darkness and pain. Sometimes I'm painfully afraid, and strangely so, since my days are full of sun and light and so much freedom.
I wanted to include a few quotes from the book that have been hopeful to me. Here's hoping that they're hopeful to you, too.
On the night that Corrie and her sister were separated from their father and taken to a different prison:
From that moment forward, everything in our lives was changed. We did not know what was ahead of us, but I was certain of one thing–that Jesus would never leave us nor forsake us and that, for a child of God, no pit could be so deep that Jesus was not deeper still.
During my months of solitary confinement, I often felt lonely and afraid. In such moments I recalled that last night with my elderly father, sharing Psalm 91 and praying. I could remember some of those verses, especially that, "He shall cover you with His feathers, and under His wings you shall trust: His truth shall by your shield and protection." I would close my eyes and visualize that kind of protection. "He shall cover you with His feathers," and with that thought in mind, I would fall asleep.
Regarding the letters that Corrie was able to smuggle out of prison:
But God, I know, helped to keep the ones in this book safe, surely for the purpose of my one day presenting them to others as a reminder of the great love He gave us and the comfort of His presence wherever we were.
Regarding the fears Corrie faced that at any given time, she would be put to death in the concentration camp:
Look out, thoughts! Better concentrate and contemplate on the Savior. With Him there is certainty. With the other only uncertainty and delayed hope which hurts the heart.
In a letter from Corrie's little sister, Betsie:
Tell everybody who is praying for me that they should especially thank God because miracles are happening here every day. The rush of great waters came at me, but I did not give in to despair for one moment. The Lord is close to me as never before in my life. Even in those first terrible days I felt His nearness and knew that this was not punishment for He suffered completely for me at Golgotha. But that this horror had come to us from His loving hand to purify me. From the first moment on, I have been able to adjust to my cell and to prison life.
Don't forget: "Pray and give thanks."
A letter from Corrie describing her ability to find happiness in solitary confinement:
I sing inside nearly all day long and we do have so much to be thankful for–an airy cell through which the sea wind blows, no more poverty since Atie's parcel arrived with its good food, three Red Cross sandwiches, half a pan of porridge extra, and then that continuous communion with the Savior. I am grateful, me who loves company and people so much! Once I asked to be freed but the Lord said, "My grace is sufficient for you." I am continuously looking at Him and trying not to be impatient. I won't be here one minute longer that God deems necessary. Pray for me that I can wait for His timing.
I'll continue to plod along in this book, because it gives me much food for thought. And I'm so thankful, so very thankful for freedom. And that even if my worst fears happen, I have that same hope that Corrie hung onto when all that darkness caved in. That my God is always with me and won't be forsaking me. And on the hard days, as well as the glorious sunshining ones, God's will for me is the same, "Pray and give thanks. Always."