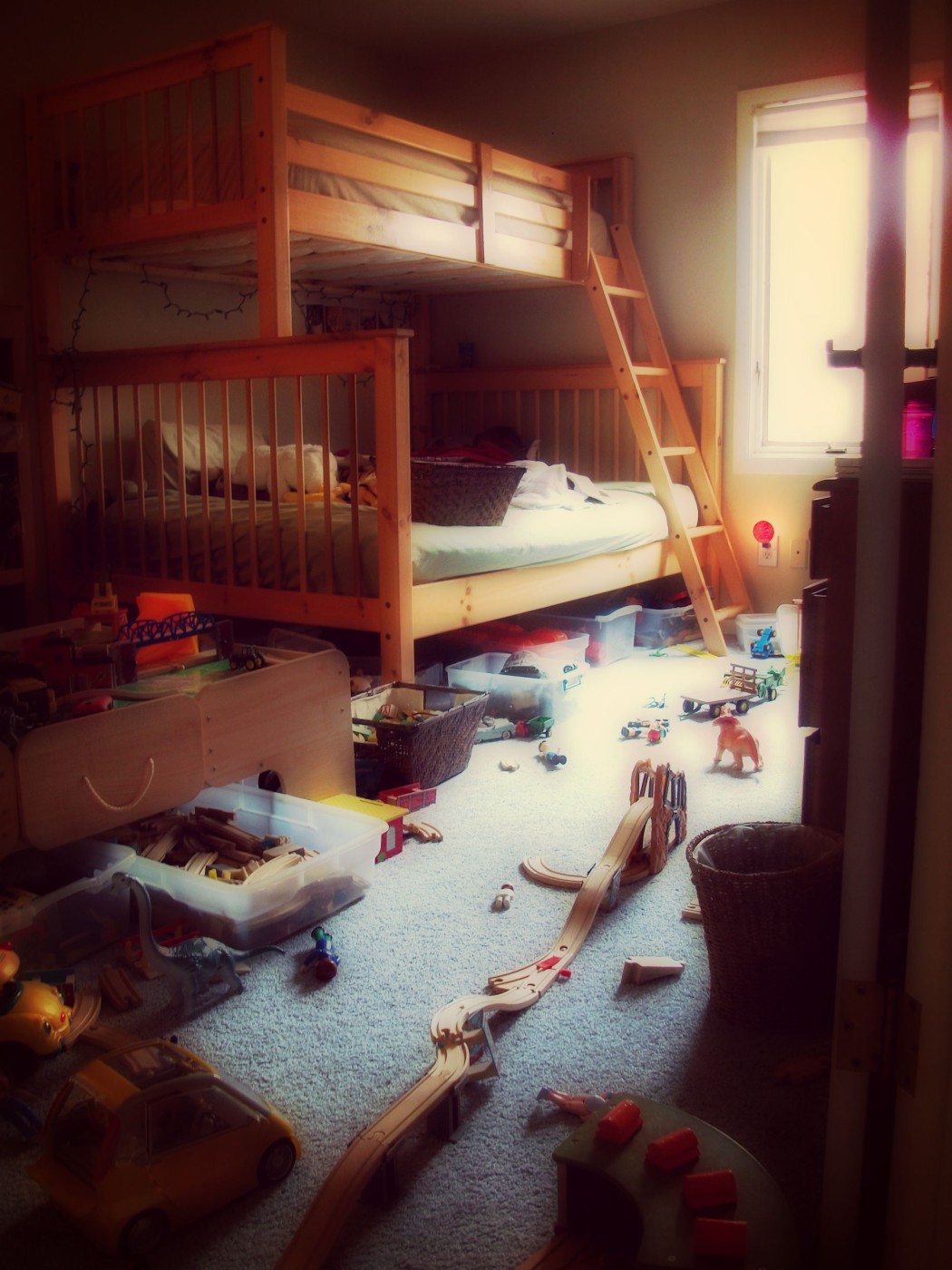 Some days I wake up with a big ole' mess on my hands. Like, a big ole' kid mess. And sometimes that frustrates me. Because it feels like 90% of my life is cleaning up all the messes. Or desperately trying to teach my kids to clean up their messes. Which means suddenly their toys become a lot more interesting. Or their legs hurt and they just need to sit a spell. Or their exhausted, so bizarrely enough, they need a nap.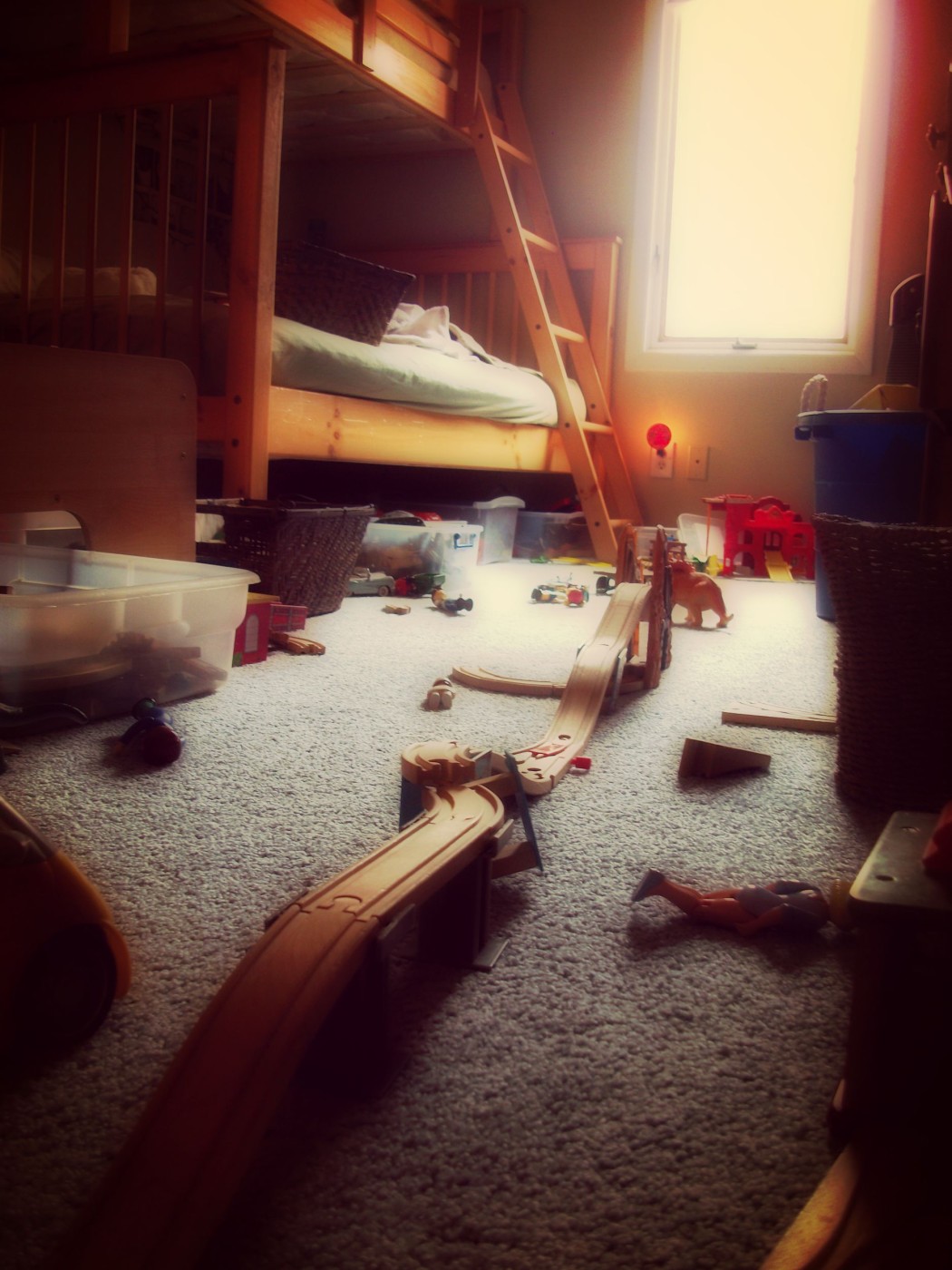 Yes, those mess-makers of mine get good and tired of making messes and they crawl up in their beds and drift off to sleep and I've got time to think and pray and reflect on all the things I care the most about in life.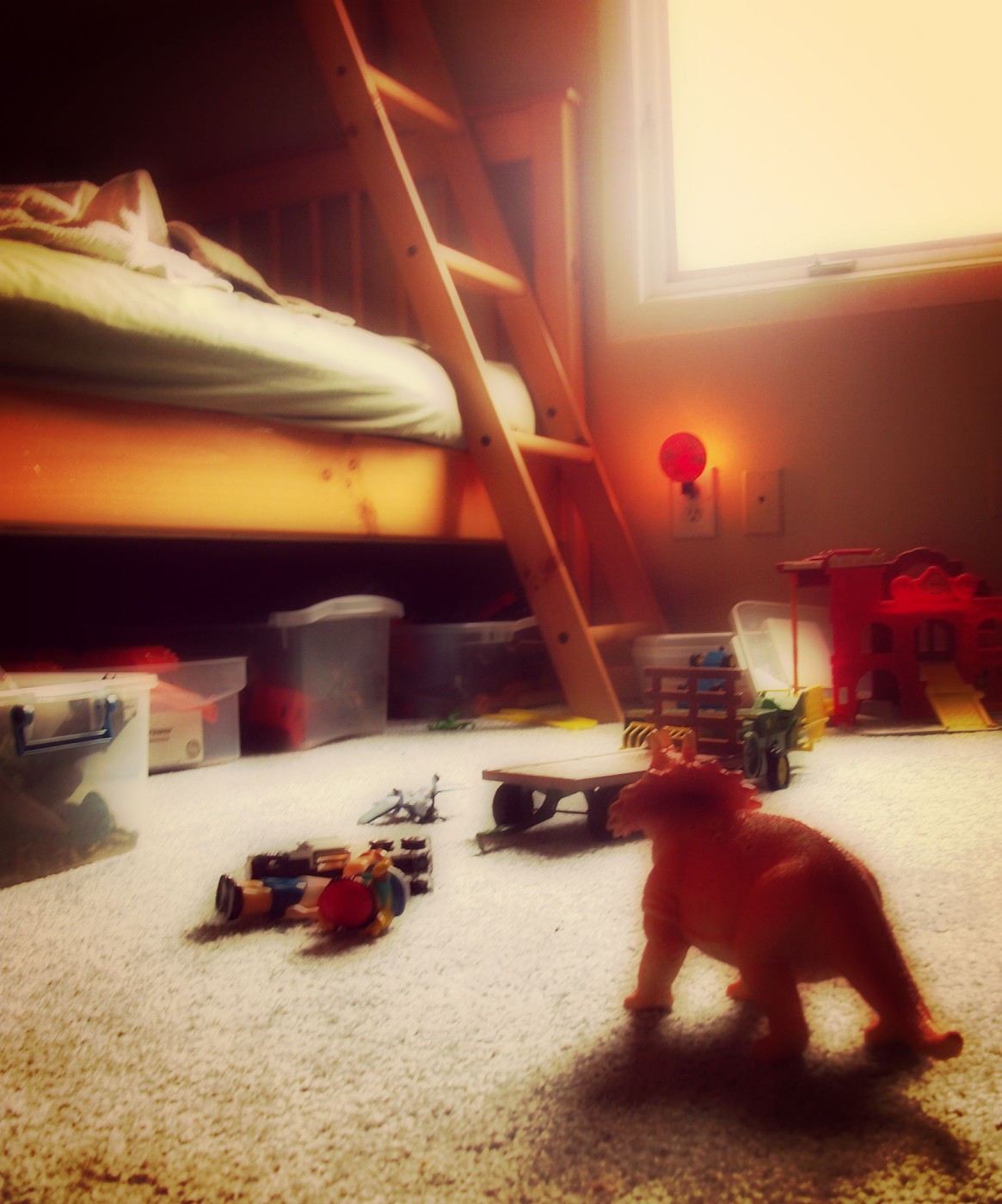 And so I find myself tiptoeing back into their wrecky rooms and just gazing at all the messes. All the beautiful messes. And in those moments, I just want to bear hug the mess. Because those toys strung all across the floor are my kid's stories.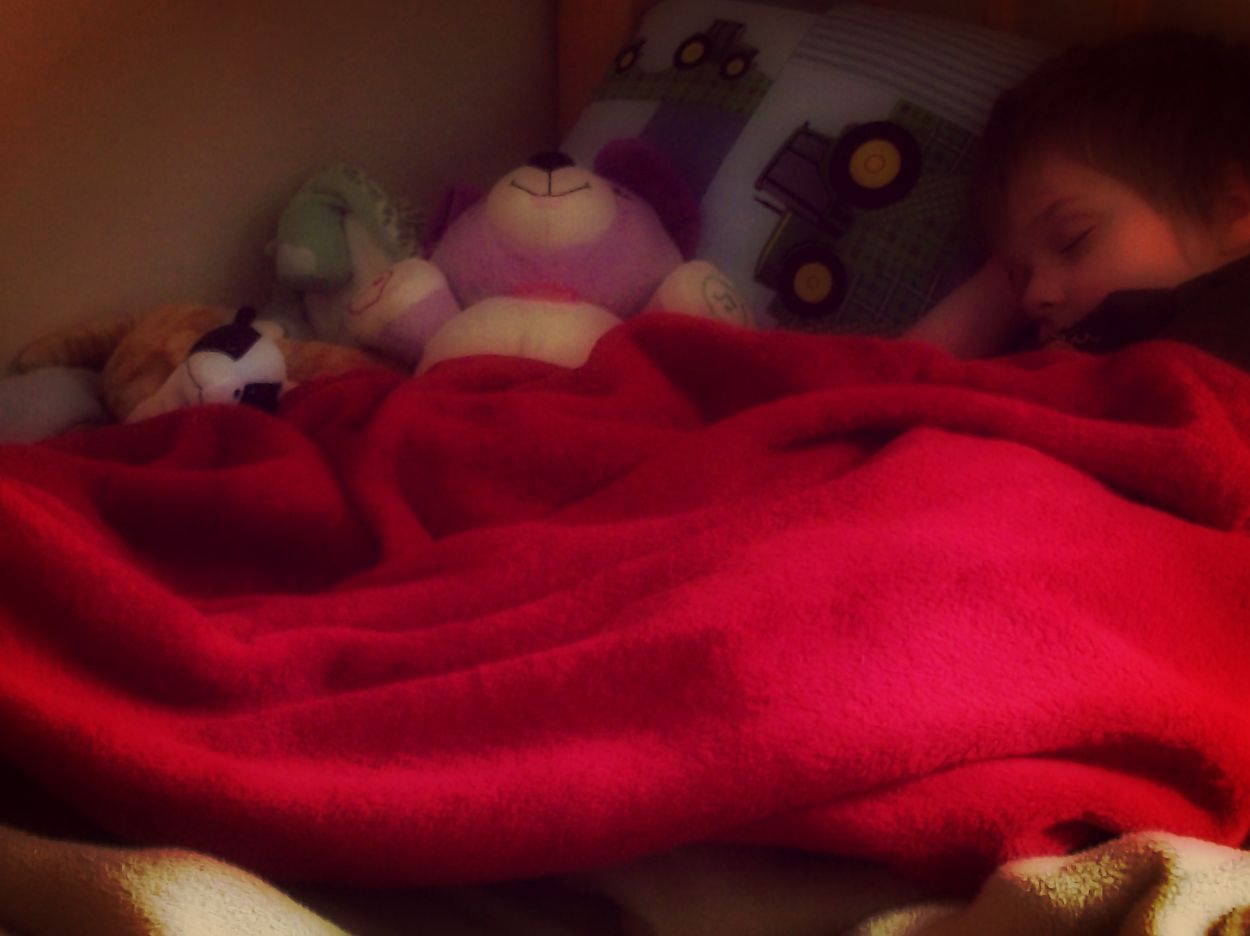 Those dinosaurs are there because my five year old is fascinated with dinosaurs and he's learning that there have been some pretty amazing creatures that have walked on this earth.
And those trains are there because that same five year old loves building tracks and bridges and making towns for his train to pass through. And as he's building,  he's learning how to share his toys with his kid-sister and he's dreaming of how all the cool things he's gonna get to teach his little brother not too long from now.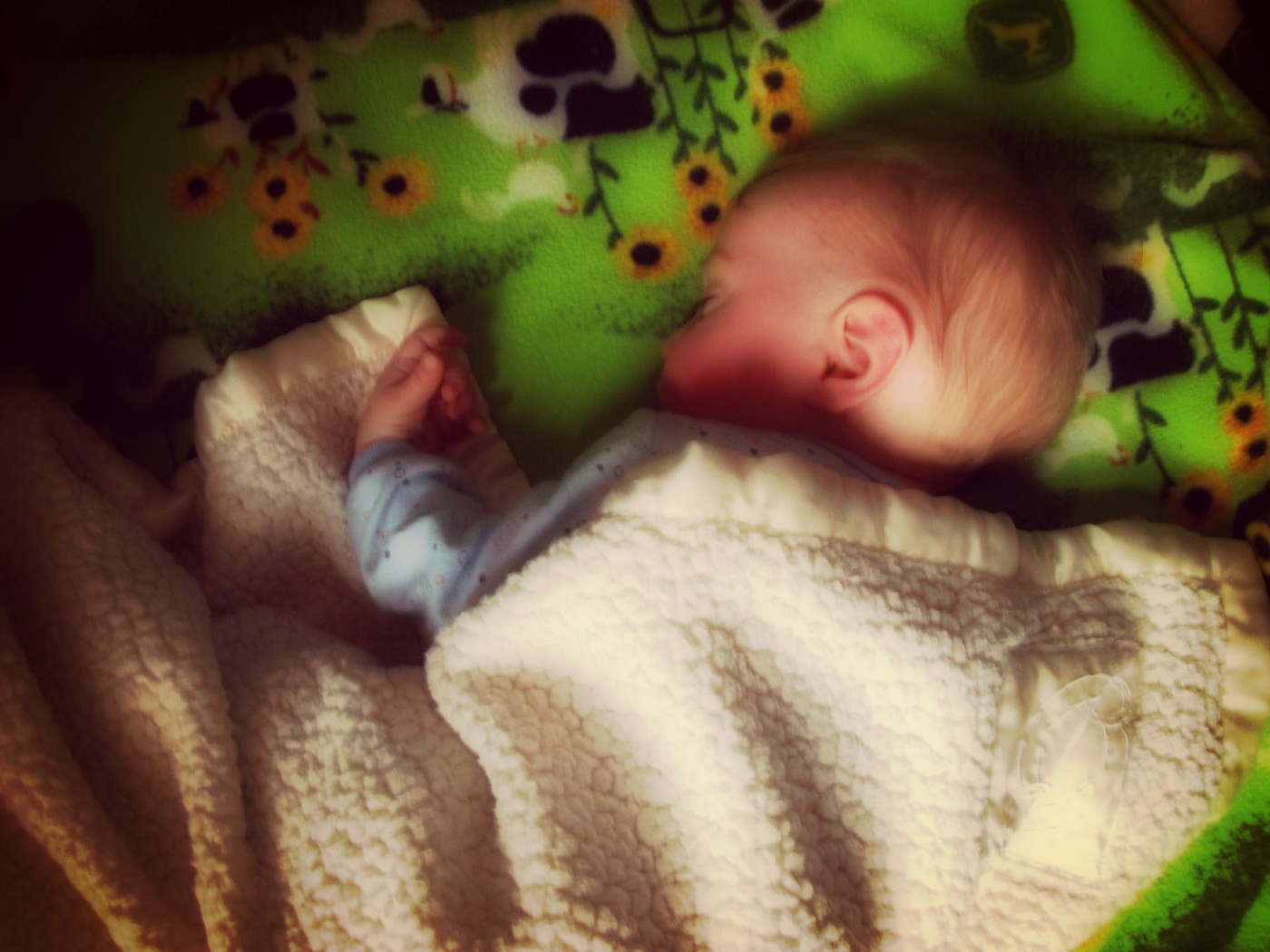 And there's way too many toys because we've been to way too many garage sales together and we've found treasures and those kids are learning how to do chores and save some money. They're learning that four quarters makes a whole dollar and Brent and I get to watch them spend their dollars on something that they think is pretty neat.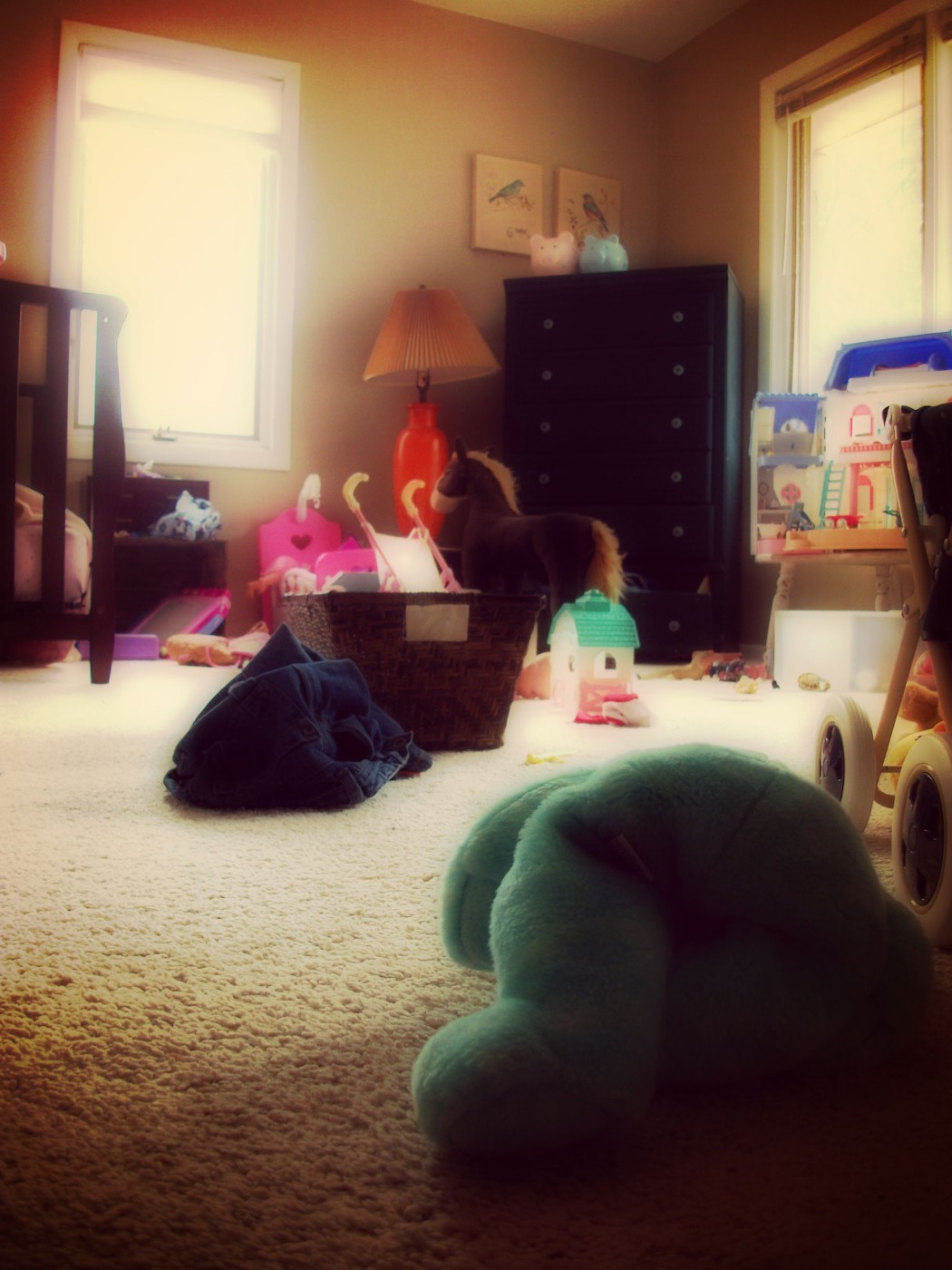 And their messes remind me that someday I'll be all done picking up these pieces. There won't be any more Blue Bear to put away, or baby dolls to dress up or stray colors to gather up.
Those baby dolls are there because there's a little girl here with me who's learning to nurture and care for life. And those colors are there because that little girl loves to just sit and make art and then show her momma beautiful created things.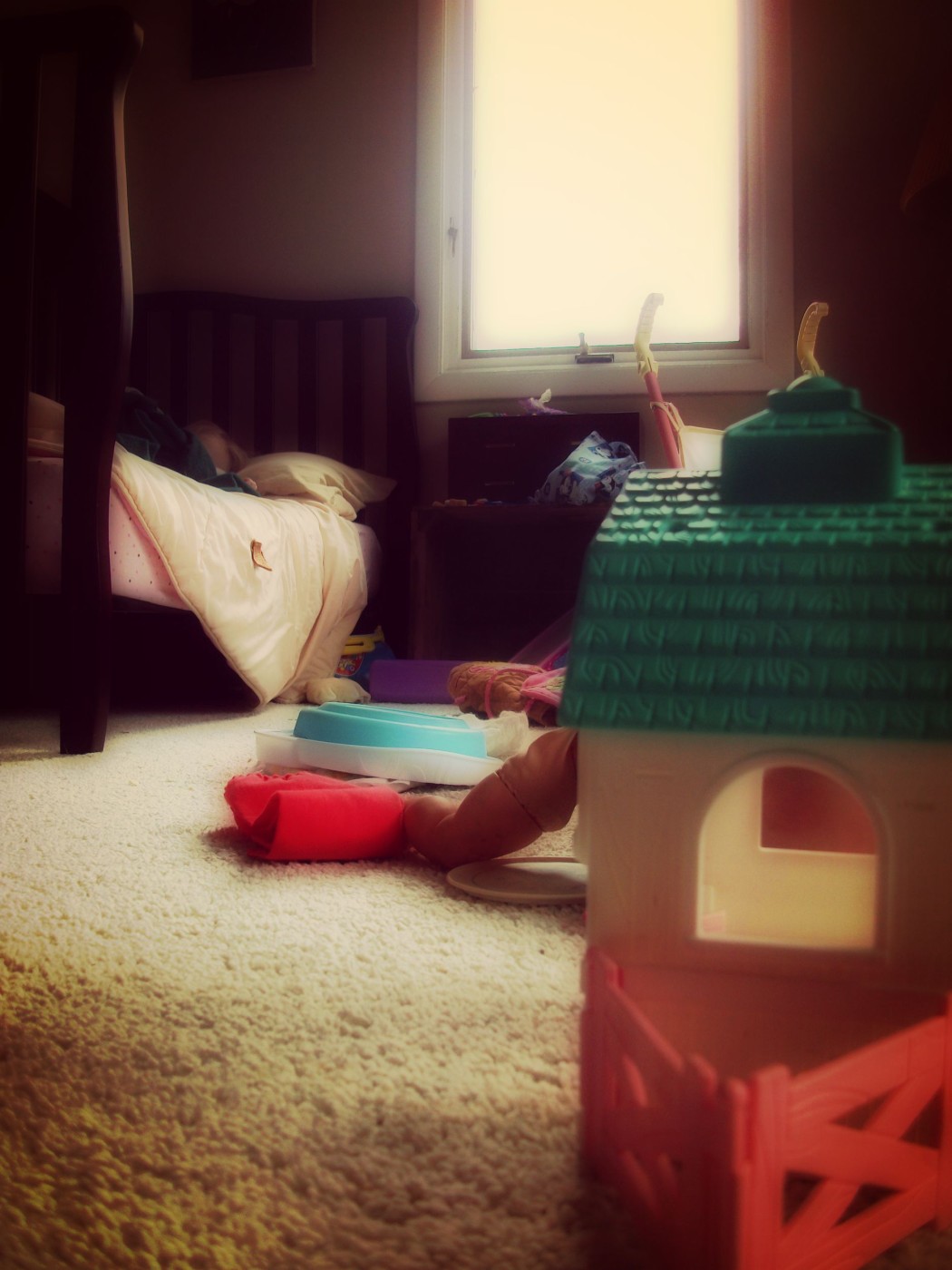 So, when I walk into their rooms while they're fast asleep, I whisper thanks to my Maker for all these messes. Knowing full well, that we'll pick them up together and then tomorrow we'll have to do it again.
But, that's okay, because this means we get to do life together. We get to learn together what it is to share, to build, to create, to imagine, to pretend. And then together, we  turn around and restore peace to the chaos we just got ourselves in.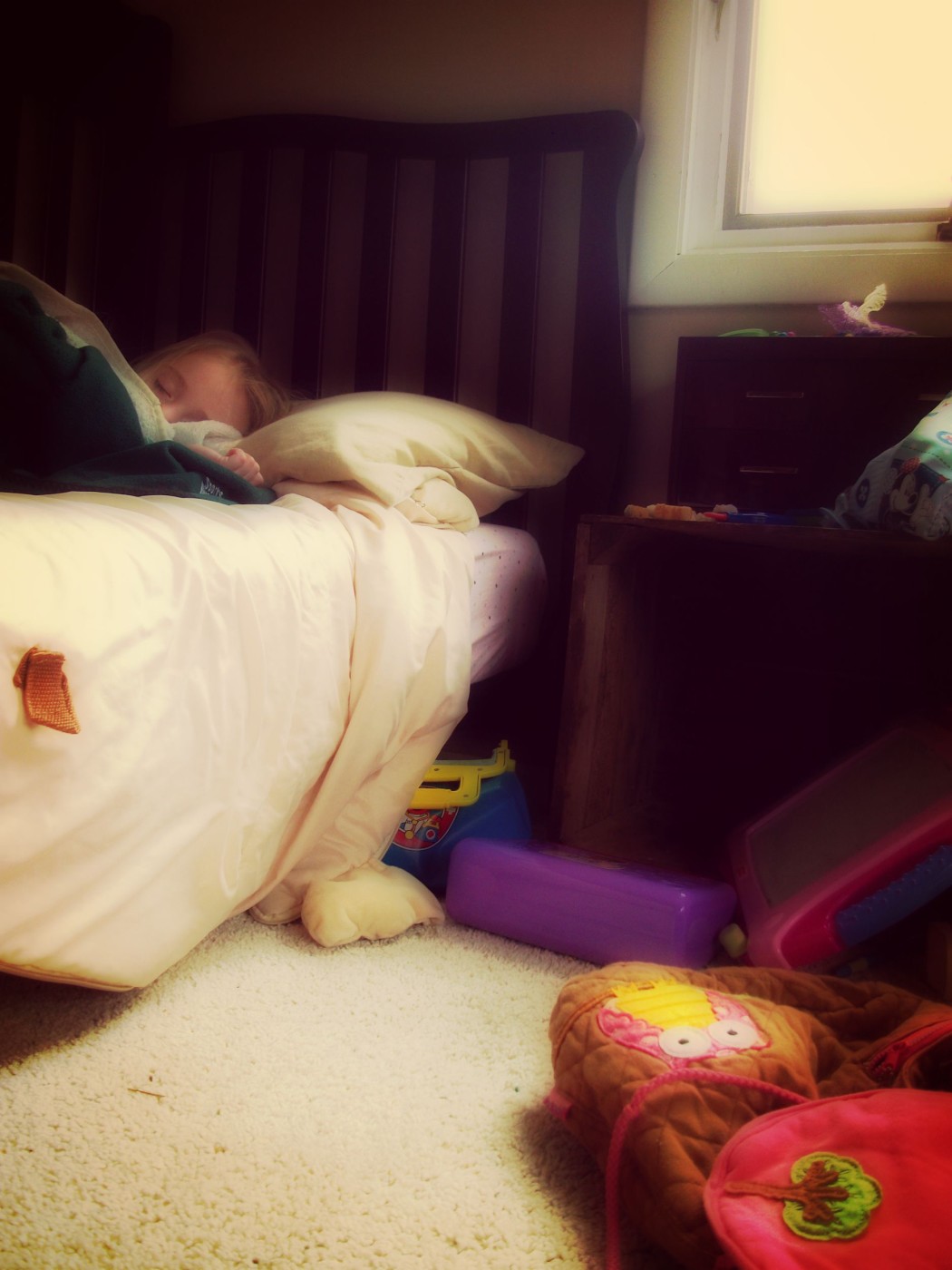 And sometimes when I'm just standing there, smiling at those beautiful messes all tucked in their beds, I wonder if my Maker is smiling when He looks at me, too. Because I make messes as well. When I'm muddling through my days, just doing my best to take care of the people He's given me, and  how to organize this place and provide space for these little people to learn and grow. I wonder if my Heavenly Father is just enjoying me the same way that I'm enjoying them.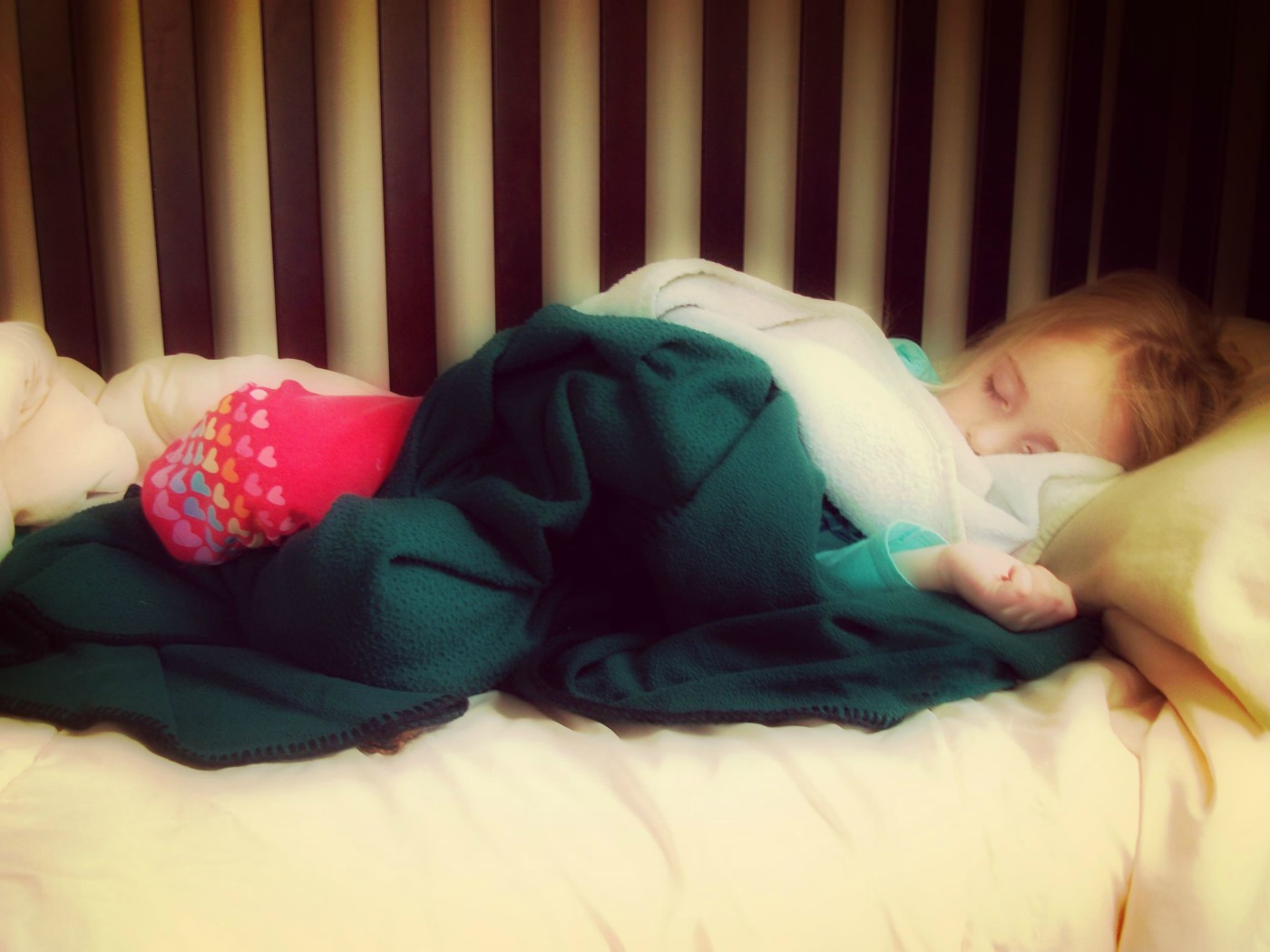 Lord, I really am glad for this mess. I'm glad You gave me this space and these kids and I know they won't always be little.

Thank You for being here with me.  For looking into my own wrecky heart and giving me Your Presence as my peace. Thank You for what You're teaching us here.

Please take these lives and help us to be a blessing and a help to the world.