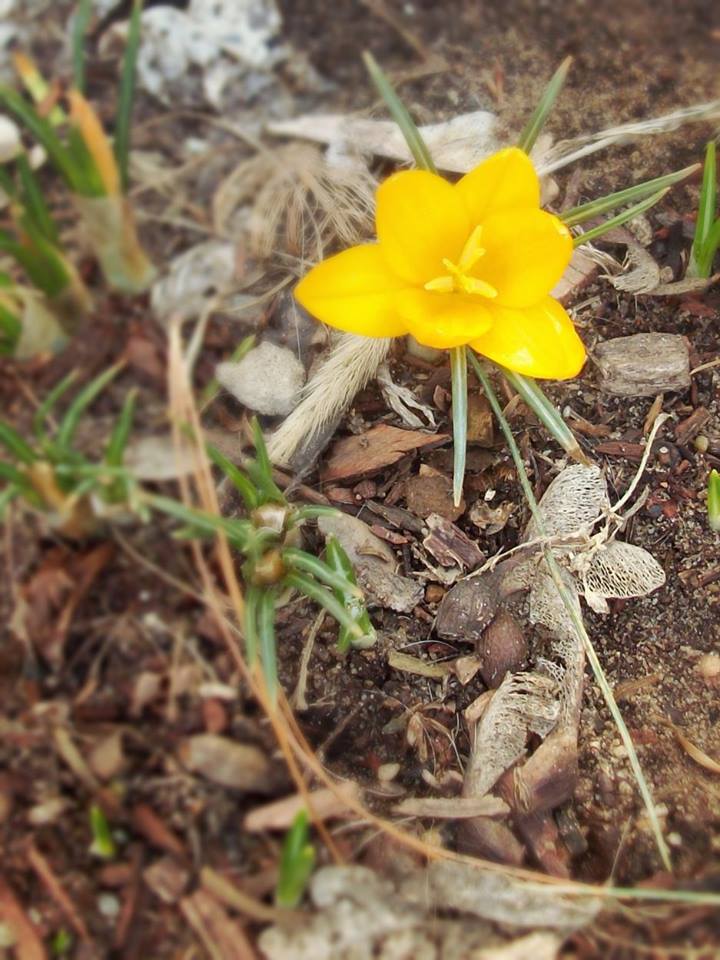 Yesterday I noticed for the first time that my yellow crocus' are bloomin'! I noticed them right after Samuel stepped on them and crunched half of them to the ground. That's okay. He's too little to appreciate the delicate glory of the first crocus blooming. The way they holler out, "SPRING! I'm serious! It's coming! For REAL!"
I praise the Creator of those crocus. And the Maker of that boy with his flower trampling feet.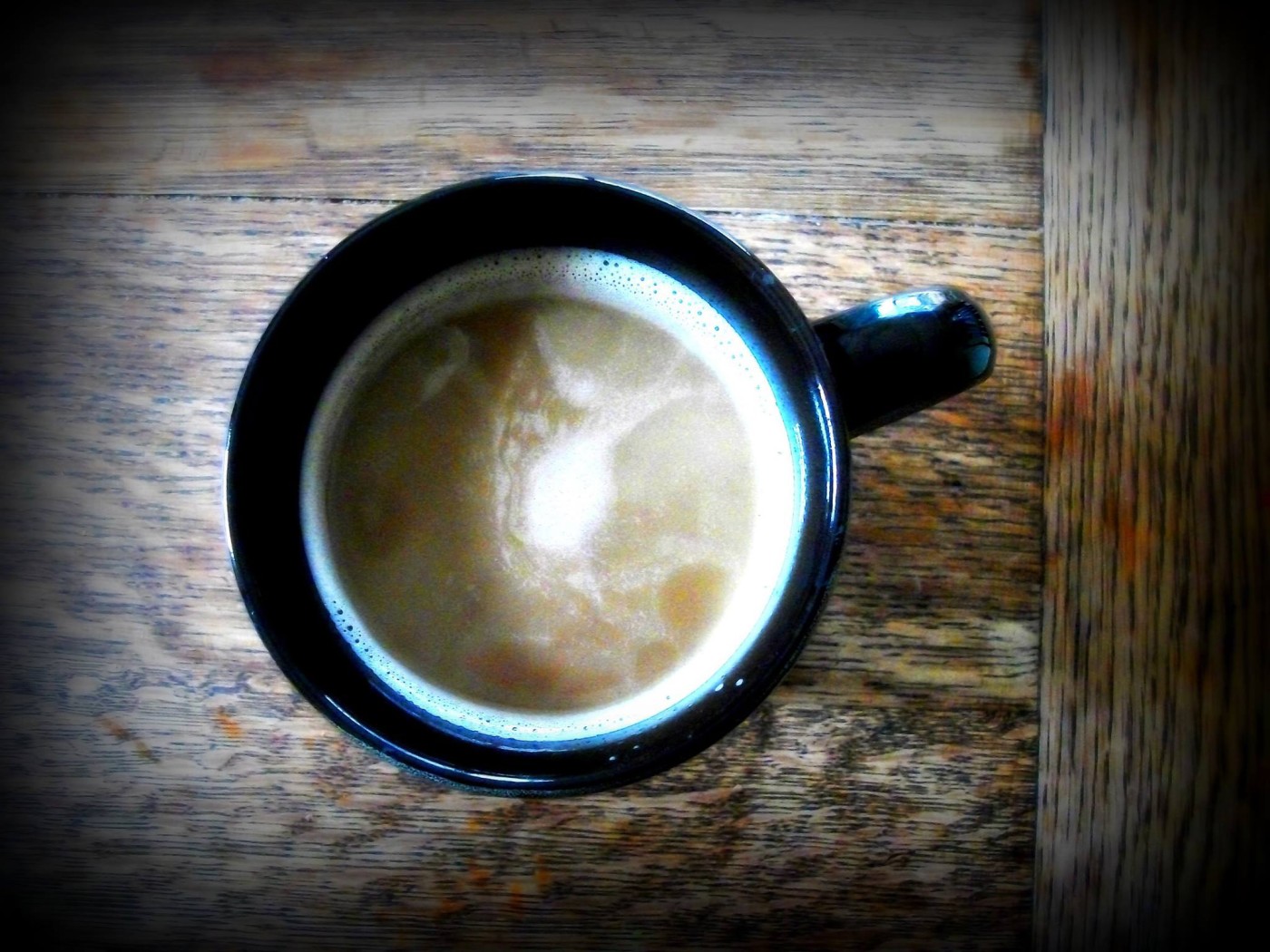 Last night I didn't sleep well. I've got these allergies that I've had for like, oh, the last six years of my life and I finally broke down and made myself an appointment with one of those allergy doctor persons. It's pretty tolerable except for when I can't breathe. Breathing is just so important.
But, I'm thankful that suffering, even suffering from allergies, isn't necessarily wasted on us. Because while I was anxious about my allergies and awake in the night, I just prayed and invited Christ's peace to come in and rule my heart and every area of my life. It was work–this praying and leaning into God and trying to trust Him with little things, like annoying scratchy throats and sneezes and wheezing coughs.
But, from what I've gathered from God's Word, He uses all things in this life to help us become like His Son, if we will let Him. (Romans 8:28-29) And I want to be like Jesus. I really do. He's the best Person I can imagine becoming like. So, I'm trusting Him with allergies and asking for His wisdom to go from here. (And I'm asking for His healing, too. I do think He still heals folks. So, I'm not afraid to at least ask Him for that.)
I praise the One whose peace (the kind that defies all human logic) is able to guard my heart and mind in Christ Jesus.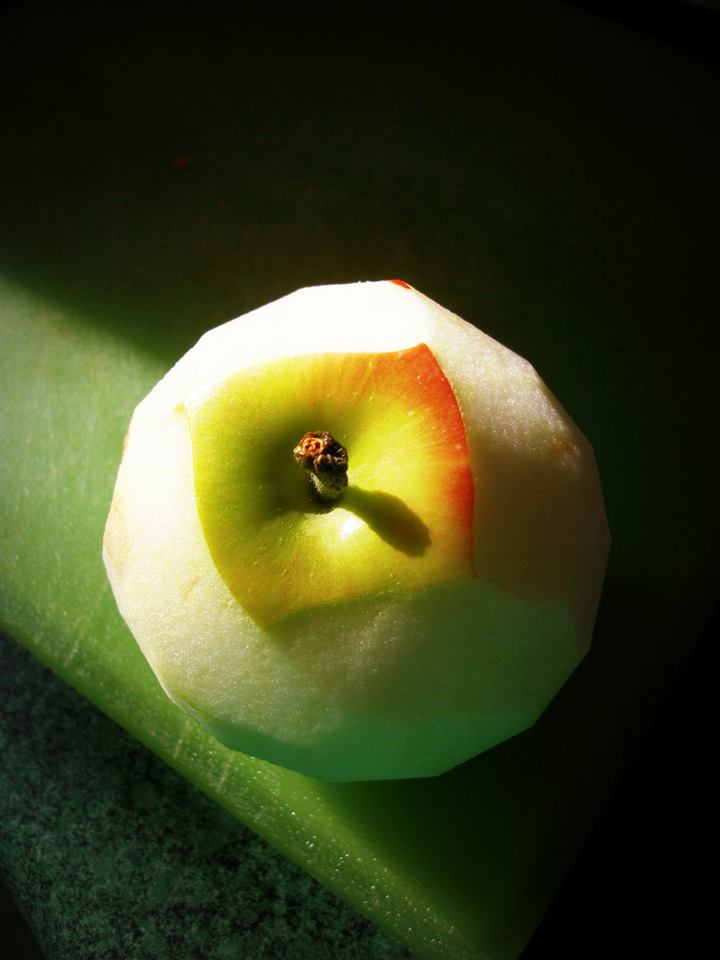 This afternoon, as my little Sam was fast asleep in his pack-n-play, and Gideon and Hope were watching a movie in the bedroom, I was just gazing out the window, up through the Maple tree branches at the sky full of light. And I had this moment when God seemed exceedingly close. Like, close at hand and I was overcome by His beauty and worth.
This happens every once in a while, when I'm still and quiet and meditating on Him. Sometimes I can't help but speak it out, "God, I know You're real. I really do believe in You. And You're beautiful." Because it's as if the dusty window pane of my gritty grimey life is cracked open and His reality comes soaring through, in vivid colors, stark and brilliant.
In the middle of this day, I pause and worship the One who is as solid as this ground beneath my feet. As real as anything these eyes can see.
He is beautiful. Beautiful indeed. And worthy of my heart.
I praise Him.
"And we know that in all things God works for the good of those who love him, who have been called according to his purpose. For those God foreknew he also predestined to be conformed to the image of his Son, that he might be the firstborn among many brothers and sisters." (Romans 8:9-10)