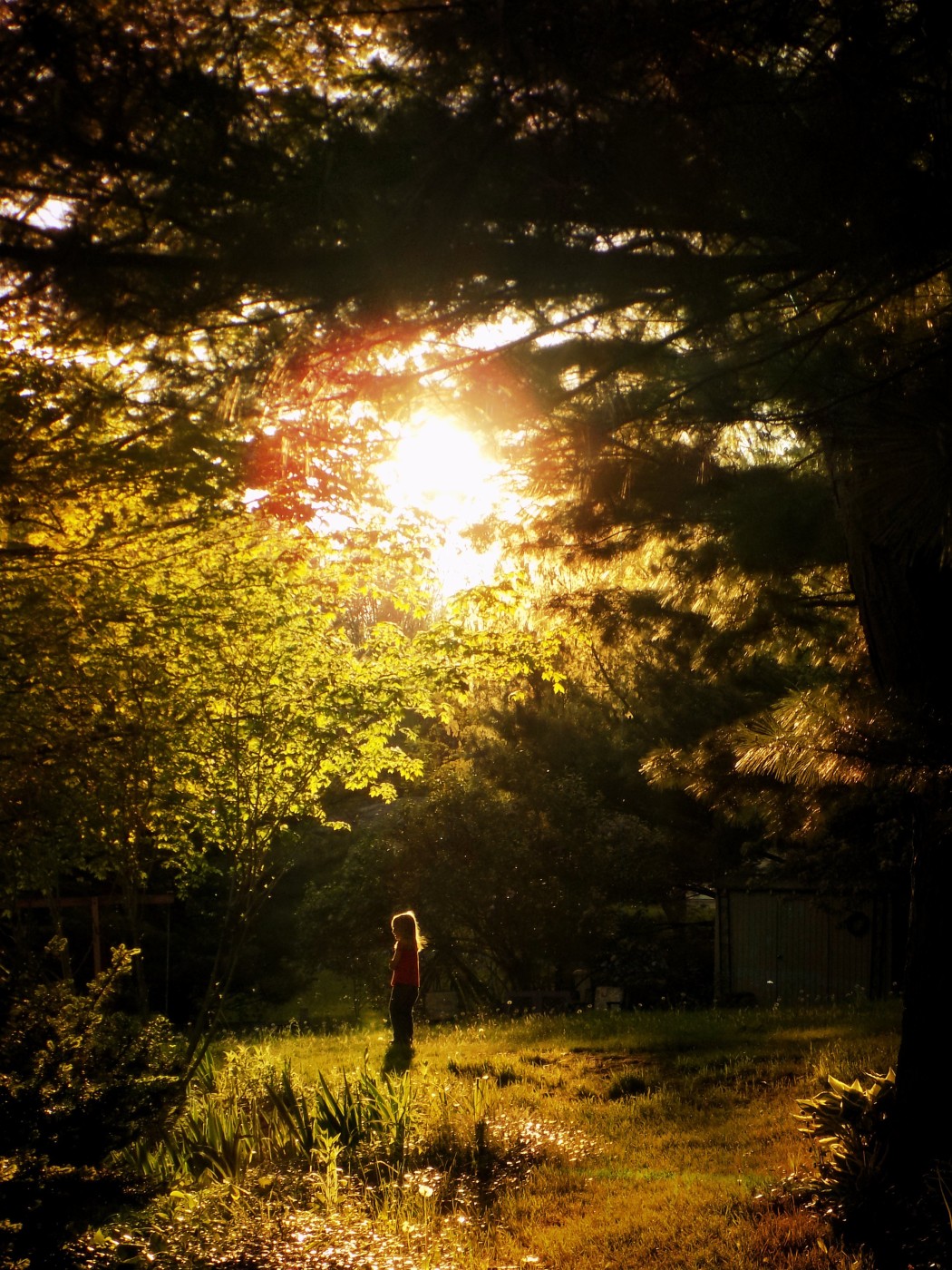 Sometimes you might wake up to a bad day. Well, it might be a good day outside. There might be light everywhere and flowers bloomin' and birds singin', but there on your insides, everything feels overwhelming.
And it might not be your fault entirely. It might have even started the night before when things didn't go as you had hoped or planned. And so you went to bed not quite at peace with God and the world and you woke up with some internal struggles right from the get-go.
Yep, the sunlight could be streaming in that window and you might feel like a train wreck before the cereal is even poured. The world does its own thing, and you can't change what's going on around you, but there are some things that you can do to help your insides. To get your day back on track.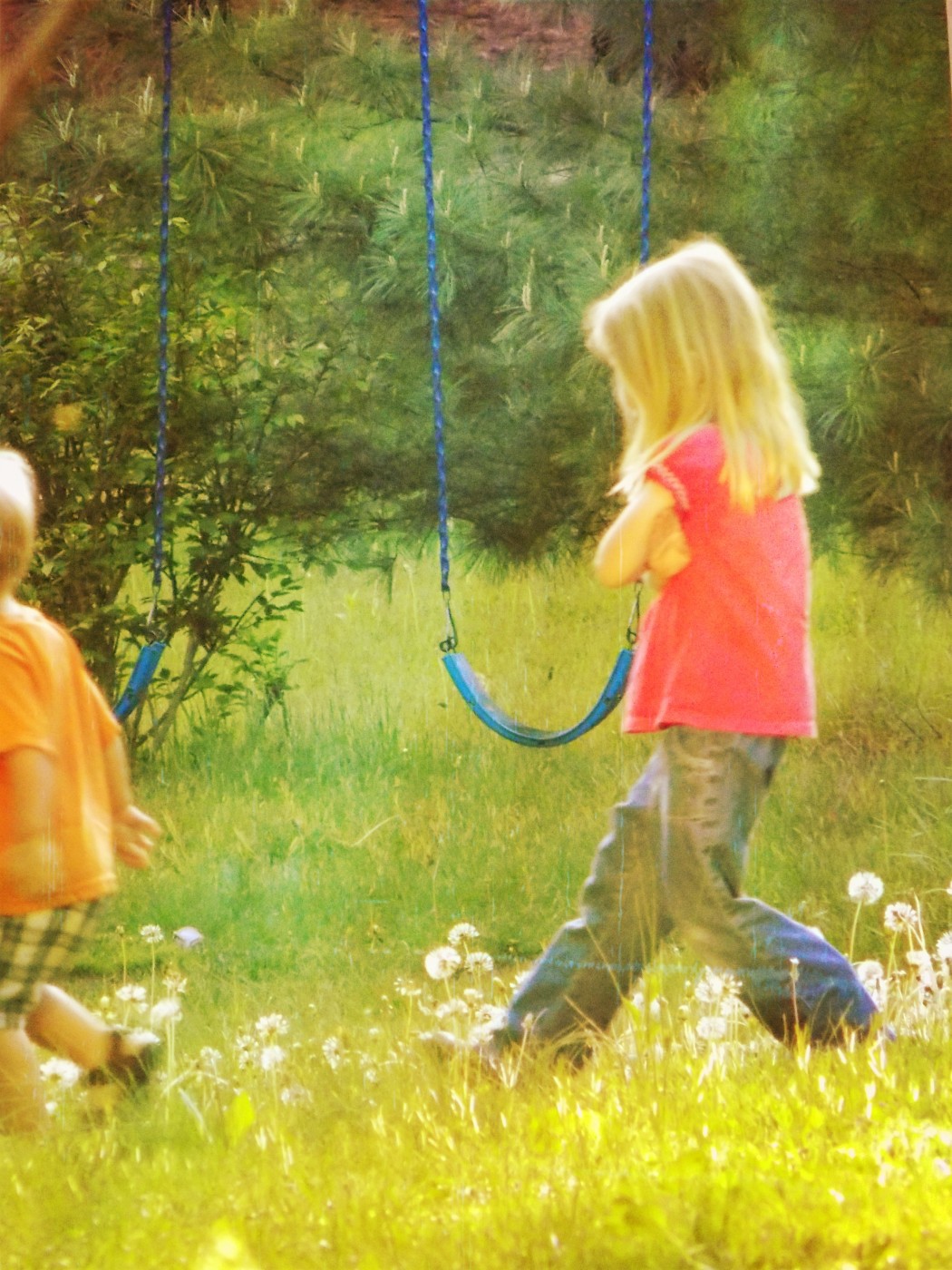 For one thing, if you're overwhelmed because your house isn't perfectly clean and there are toys strewn all over the back yard and the grass is way too high because it keeps raining and the lawn mower is broken, you can pause and take a deep breath.
You can remember that the state of your space doesn't have to dictate the state of your heart. You can just keep moving forward, all calm and steady and do the next thing, knowing that by and by all this will get done, in time, but it doesn't have to all get done right now.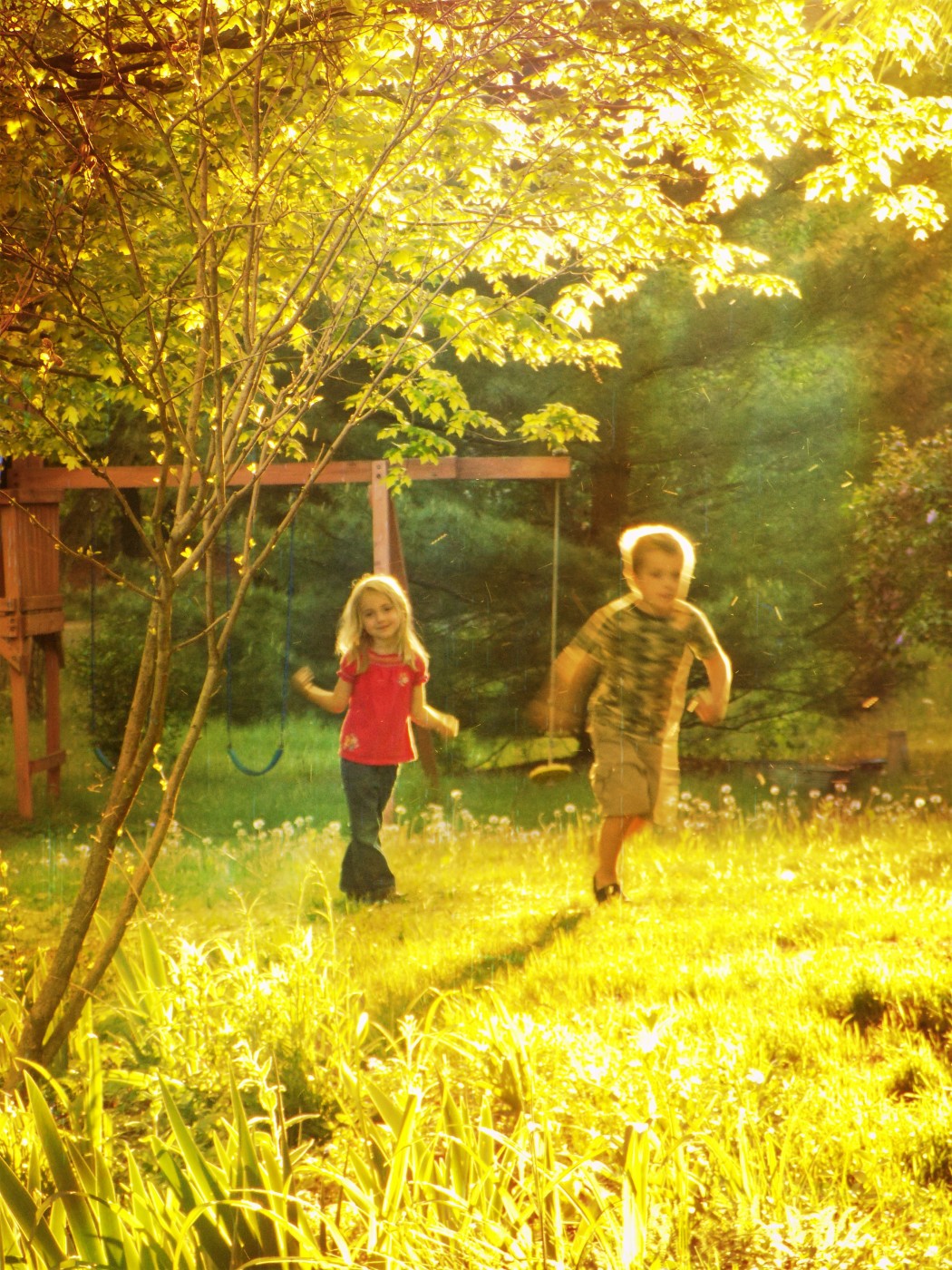 You can remember that Jesus is the Prince of Peace.  He's here with you and He doesn't steer clear of your mess or  wait till you've got it all picked up before He offers you the peace that comes from His Presence. You can just go ahead and breathe in His grace. Shalom little heart. Just calm yourself right down now, you hear?
Secondly, if your day is bad because you're feeling overwhelmed by the stuff going on in the world, you can pray. You can pray because God is real and He's big and nothing surprises Him. He made the world in such a way, so that when His children pray, He goes to work, moving this way and that and pushing back darkness where we ask Him to. You can take another deep breath and trust the heart of God even when things don't make sense as far as your eyes can see.
You can remember that you're little and you're finite so there's an awful lot that you don't yet see. And even though there's a very present darkness at work in the world, God is a very present Light and light always overcomes the dark. As you pray, His Spirit will illuminate for you some ways that you can actually reach out and help the world. And if You're His kid, you can rest assured that He's able to talk to you in a way that you can comprehend. You won't miss it–His voice. Especially if you ask Him. And stay still enough there in your heart to listen.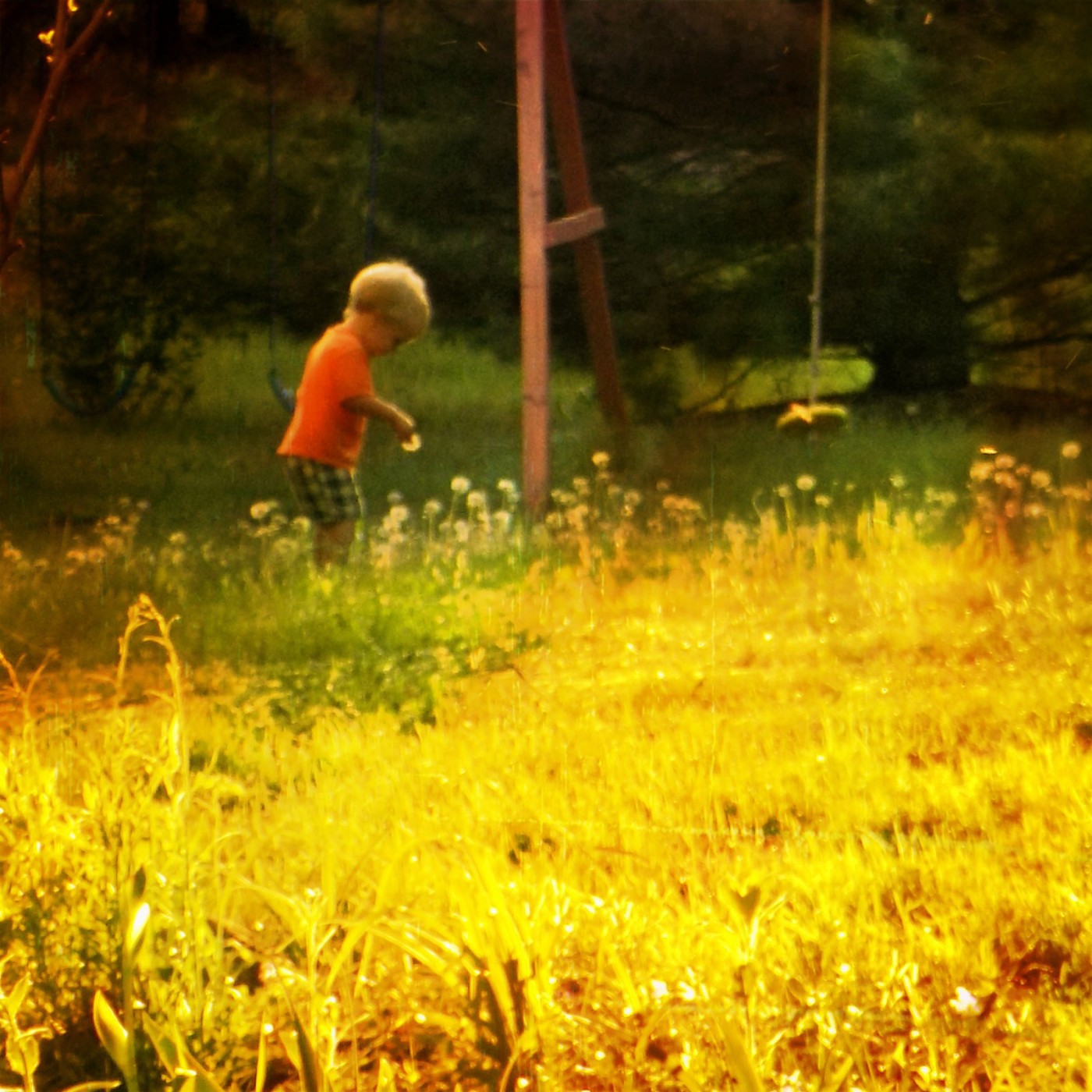 Now, if your day is derailed because you're mad at your spouse or your kids because they're just not doing all the stuff you thought they should be doing, well, you can take a step back and give them grace too. You can stop trying to control people and go ahead and pray for them. What's bugging you about them? Well, ask God to speak into their hearts. Then you can look for ways to encourage them and bless them. Find something that you admire or appreciate about them, and write them a note. Or speak it right into them.
Life is hard on them, too, so go easy. Be honest, and say what needs said, but speak it in love. Never do anything without love.
You might be having a bad day because one of your friends hurt your feelings. You can forgive them. You can forgive them because you're no perfect friend either and maybe they didn't mean it the way it came out, or maybe they were having a bad day, too. And if you're a child of God, you've got His love inside your chest. You can tap into His resources. His perseverance. His endurance. You've got available to you, the kind of power that overcomes a multitude of sins. This is the stuff that's needed to keep any friendship together, because we all fail each other at times.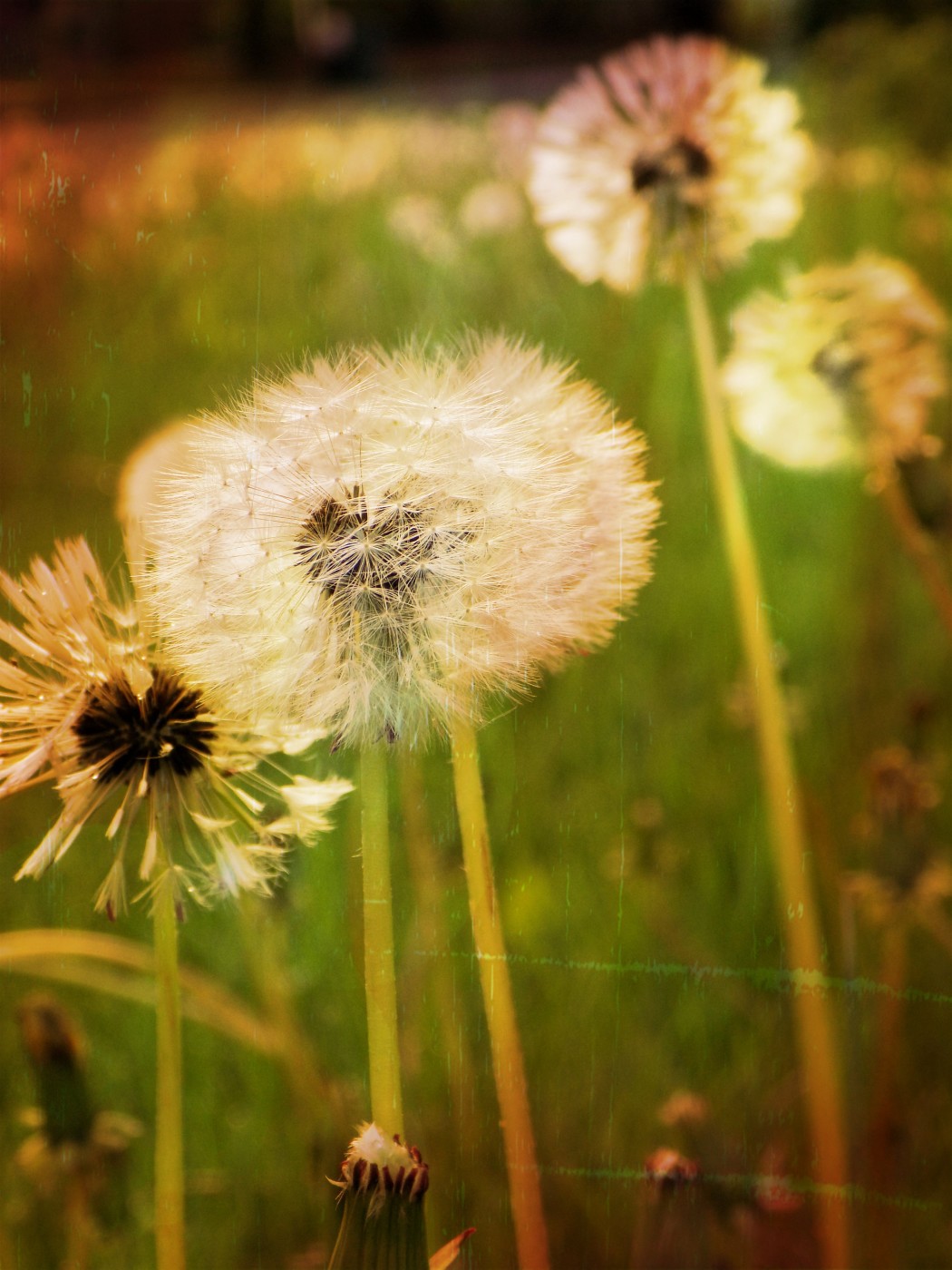 And if you woke up to a bad day because you're actually having a bad life, seeing as life seriously stinks sometimes, then I get that. Because there's cancer and mental illness and bad guys and things that aren't right or fair and hopes that get smashed and everything doesn't fit into neat boxes and there aren't always answers. If you woke up to that, then I want to pray for you so that you don't lose heart.
You can leave a comment or email me here: surprisedbyhope@yahoo.com
Grace to each of you, my friends. And peace.
Then Jesus told his disciples a parable to show them that they should always pray and not give up. He said: "In a certain town there was a judge who neither feared God nor cared what people thought. And there was a widow in that town who kept coming to him with the plea, 'Grant me justice against my adversary.'

 "For some time he refused. But finally he said to himself, 'Even though I don't fear God or care what people think,  yet because this widow keeps bothering me, I will see that she gets justice, so that she won't eventually come and attack me!'"

And the Lord said, "Listen to what the unjust judge says.  And will not God bring about justice for his chosen ones, who cry out to him day and night? Will he keep putting them off?  I tell you, he will see that they get justice, and quickly. However, when the Son of Man comes, will he find faith on the earth?" (Luke 18:1-8)