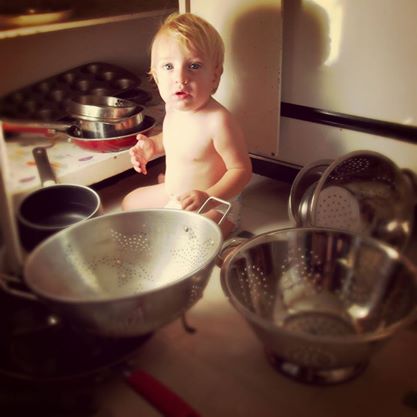 I've got this one kid in particular who just happens to be a real house-wrecker. (Well, they're all house wreckers but this one…he's just the worst.)
He doesn't mean to be, I don't think. It's just they all seem to go through this exploratory stage right about the time they're two whole feet tall, and they really do need to examine every single content in the Tupperware drawer.
And this kid, he gets a strange compulsion to pull every article of clothing out of the chest of drawers, say oh, five times a day to see if that one pair of underwear will fit around his scrawny little head.
I've been invited to Kimberly Wagner's blog today. She's the author of Fierce Women: The Power of a Soft Warrior. Keep reading over here?

And enter to win a free copy of  my book, Finding God at the Kitchen Sink!