About a year and a half ago, Life Action, (the ministry that Brent and I are a part of) came to us and said, "Hey, would you guys ever consider being on one of our road teams? Your family could travel the country in an RV and minister to churches throughout the U.S."
And I said, "No. Absolutely not. Stupid. Stupidest idea ever." 
And then I was angry at Brent for like three whole days for even thinking about it. Because I didn't want to live in a house on wheels. Even if it was just for the school-season part of the year. But, I did at least pray about it. Because isn't that what Christians are supposed to do? We're at least supposed to pray about things.
I told God that it was dumb.
I said, "But, hey. Could You help me to be willing to at least be willing, if that's the thing You would have us to do?" Because sometimes that's the way you have to pray when you're not even willing to be willing. Though, I desperately hoped He would never mention it again.
Then life happened. And I was glad that was over.
But, then.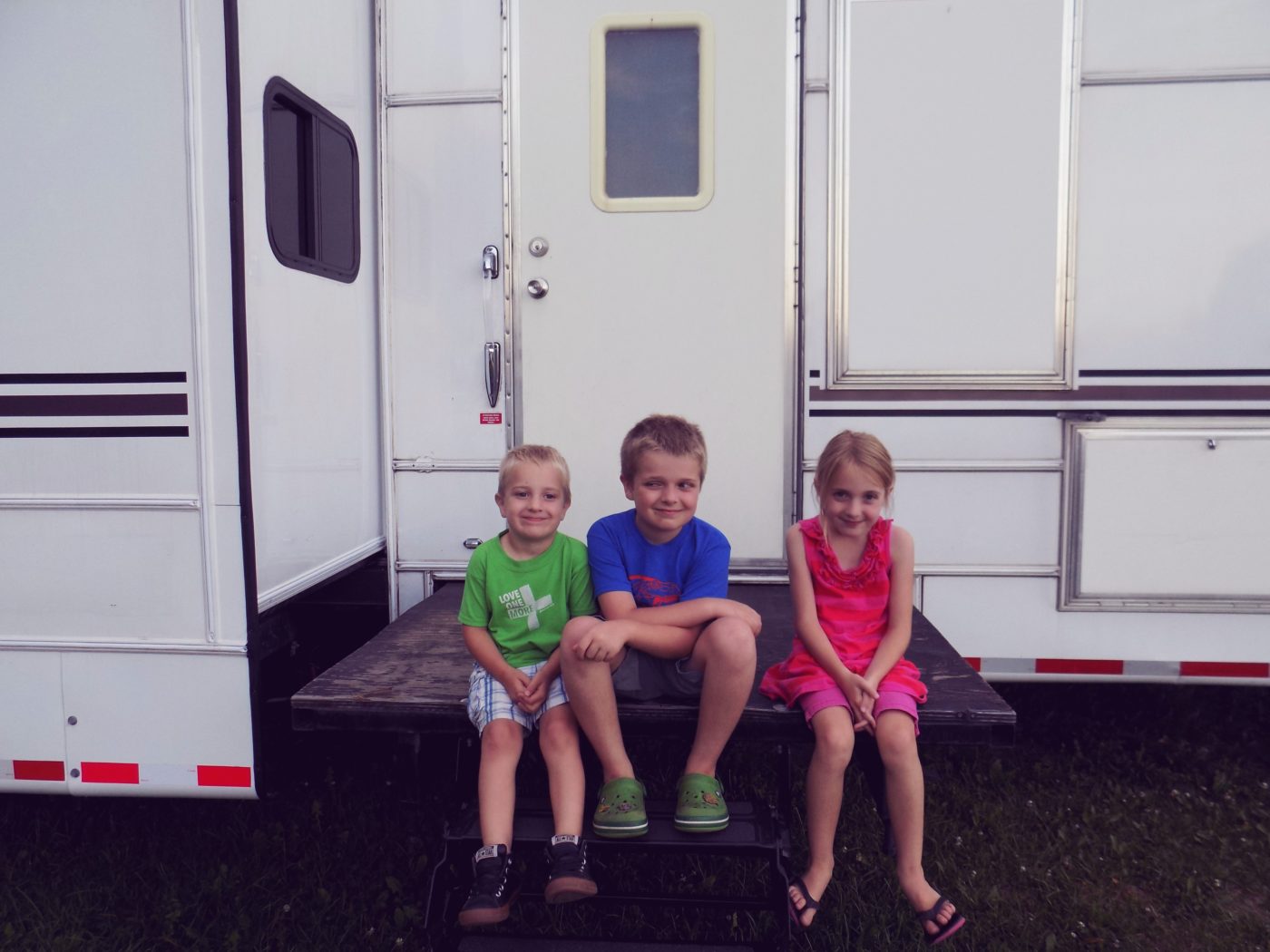 Then a couple months ago, the ministry approached us again, "Hey! We think you'd be great at this. Would you consider traveling the country in a massive RV with your family and be a part of one of these road teams and go minister to some churches? How about if you just think about it again?"
And this time, I wasn't as angry as the last time. But, I still thought it was dumb.
The funny thing is, I had just finished praying this ridiculous prayer. I had stumbled across it, in my reading, and I had thought it was a crazy prayer, and I didn't even know if I could pray it honestly. But I wanted to surrender my life, anew, to God, because I do trust Him, even though there are parts of me that don't. I do mostly, I think, trust Him–that He's good, and that He has good plans and He knows what He's doing.
So, I just prayed as best as I could, the prayer that was penned by an incredible missionary woman, Betty Scott Stam.  It goes like this:
"Lord, I give up my own plans and purposes, all my own desires, hopes and ambitions, and I accept Thy will for my life. I give up myself, my life, my all, utterly to Thee, to be Thine forever…Fill me now and seal me with Thy Spirit. Work out Thy whole will in my life at any cost, for to me to live is Christ. Amen."
Yep. I prayed that prayer and then Brent came home asking if we'd consider traveling again. And I looked up at God and murmured, "Haha. Very funny. I knew You would do that. I knew I would surrender my life and You would ask us to do something crazy. See, God? That's why I don't pray those kinds of prayers."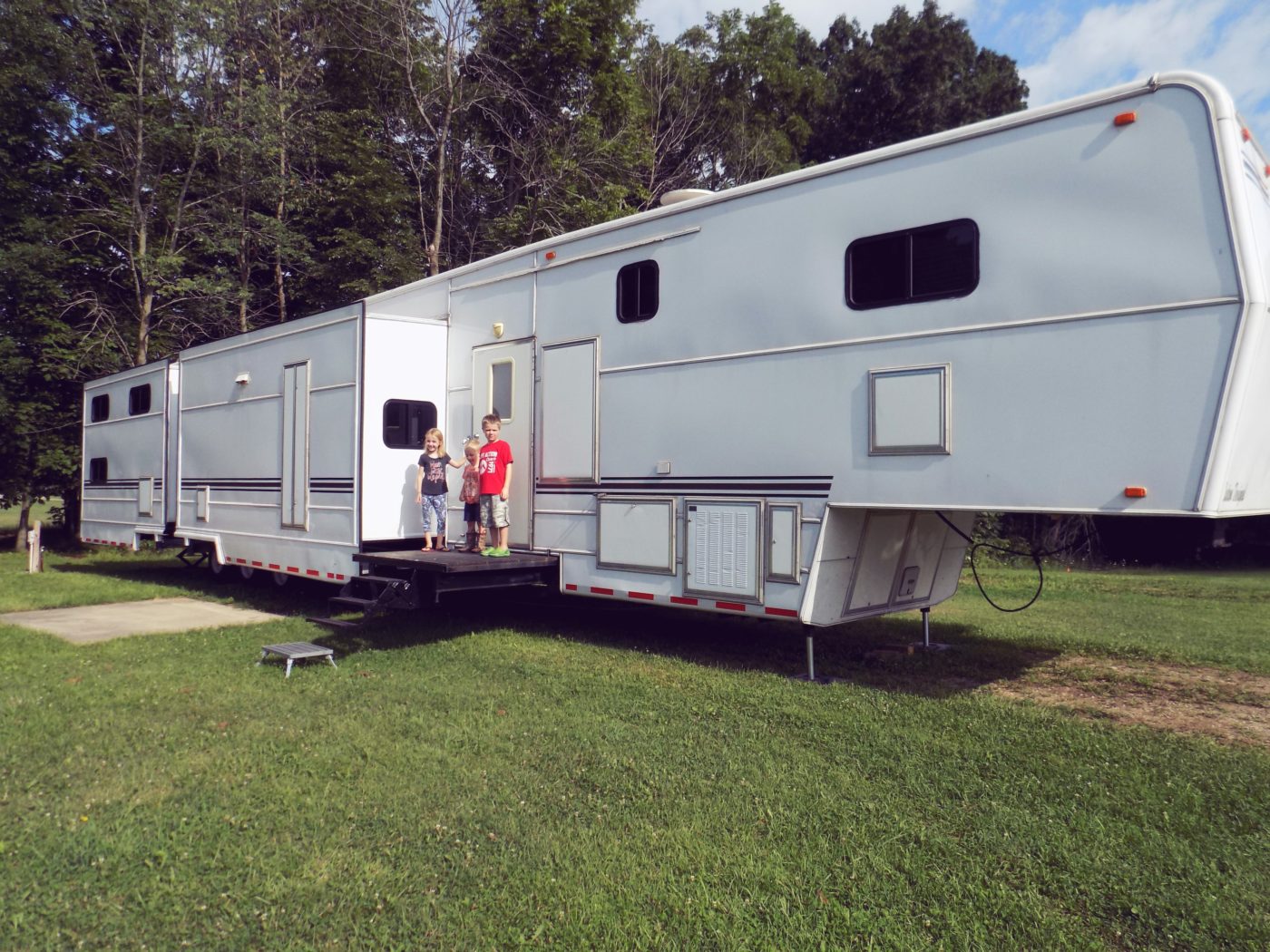 But, again, I've got a little bit of history with God. I've been getting to know Him since I was seven and He knew me well before that, so He and I–we've got this track record. He's been there for me. He's rescued me from a bad, hard addictive life. He's healed my hurts. He's comforted me so many middle of the nights. He and I have had talks underneath the moon. He's helped me with my children. And with my marriage. And with my hard relationships. And He's been teaching me how to love.
And all that's been helping me realize that I really can trust Him. I can trust Him with my life. So, I just asked God, that if this really was for us, that He would do a miracle in my heart and help me to actually be excited about it.
Friends, God still does miracles! AND He did more than just a miracle in my heart. He tenderly showed me why I was so against living in a house on wheels.
See, I was adopted when I was seven. But, before that, I lived all over the place. My birth-parents were always running from the police and I was being left with strangers and in and out of foster homes and I never felt like I had a safe place to land. Until I was adopted. And then once I was adopted, (after at least a year of living in the same house, with the same family) I finally felt grounded.  And I've wanted to stay grounded ever since.
Because the ground has been my security.
As I was praying, God was like, "Maggs, where's the one truly safe, rock-solid place in this world? Because there's only one." And I paused and thought about that for a minute. And I knew. I knew the answer right away.
God's heart.
That's it.
That's the only one, steady, unshakeable place we have here in this world.
Our home is God's heart. We take that home with us, wherever we go. And no one, and nothing can shake us out of it.
Sweet comfort. Real relief.
Once I realized that my feet were always grounded in God's heart, and that He is my true Home, I felt free to go. Unattached to things because I'm attached to Him. He's my security.
************************************
So, we feel like God has invited us to go on an adventure with Him. And we've accepted.
I'll write more and more and more about this as we go along, but for now, I just wanted to tell you that we're in the business of packing up our RV. (It's huge! Three bedrooms and two full baths!)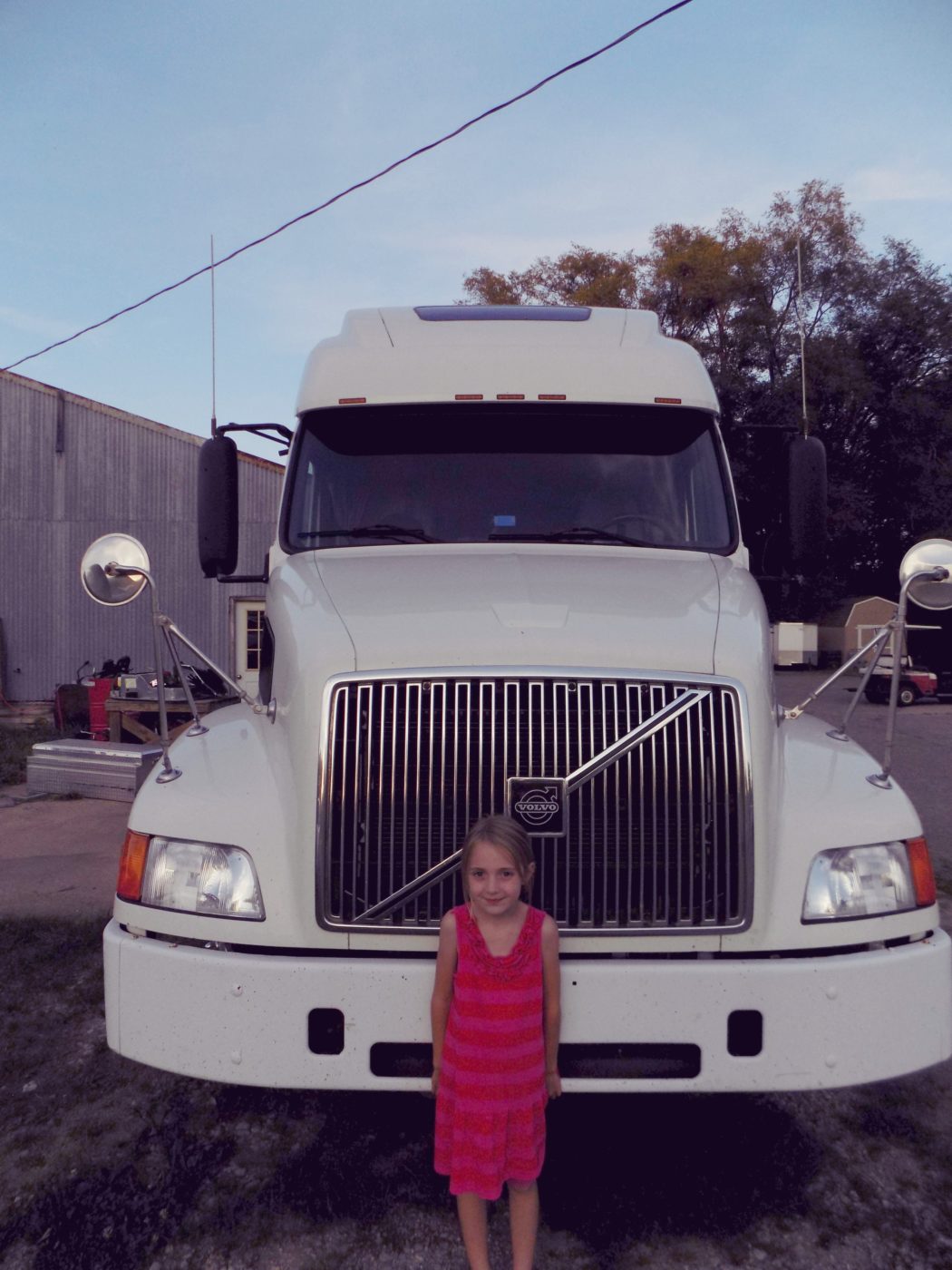 And Brent is learning how to drive a semi. Because the RV is so massive that it has to be pulled by a SEMI! (Gulp. I think I'm most nervous about this part.)
Starting the first week of September, we'll set out. Our first stop is Texas!
Now, the travel season is just during the school year, so we'll come back home during Thanksgiving and Christmas and we'll get to spend the summers here in Michigan. Hooray! But, the rest of the time….well, we'll be off adventuring.
And we've got a whole team. There are about twenty, 18-25 year olds that are going too. And an older, wiser, beautiful couple that are the lead pastors, named Greg and Patti who we've had a blast getting to know. (No. We are not sharing our RV with any of these folks. People keep asking us that. Greg and Patti have their own RV and the team stays in host homes.)
Anyways, I'll write more later and explain better what it is, we'll actually be doing.
But, for now, would you pray for us? We're excited but we feel like we just stepped onto the crazy train. Someone must have pushed a fast-forward button. So, I'm still practicing my breathing. Deep, contented calm breaths. And prayers like this,
"Father God, I trust You with our RV. I trust You with our kids. I trust You with our house that we're leaving behind. I trust You with all the things I'm terrified of. And I trust You with this new adventure. Thank You. Just thank You for inviting us."