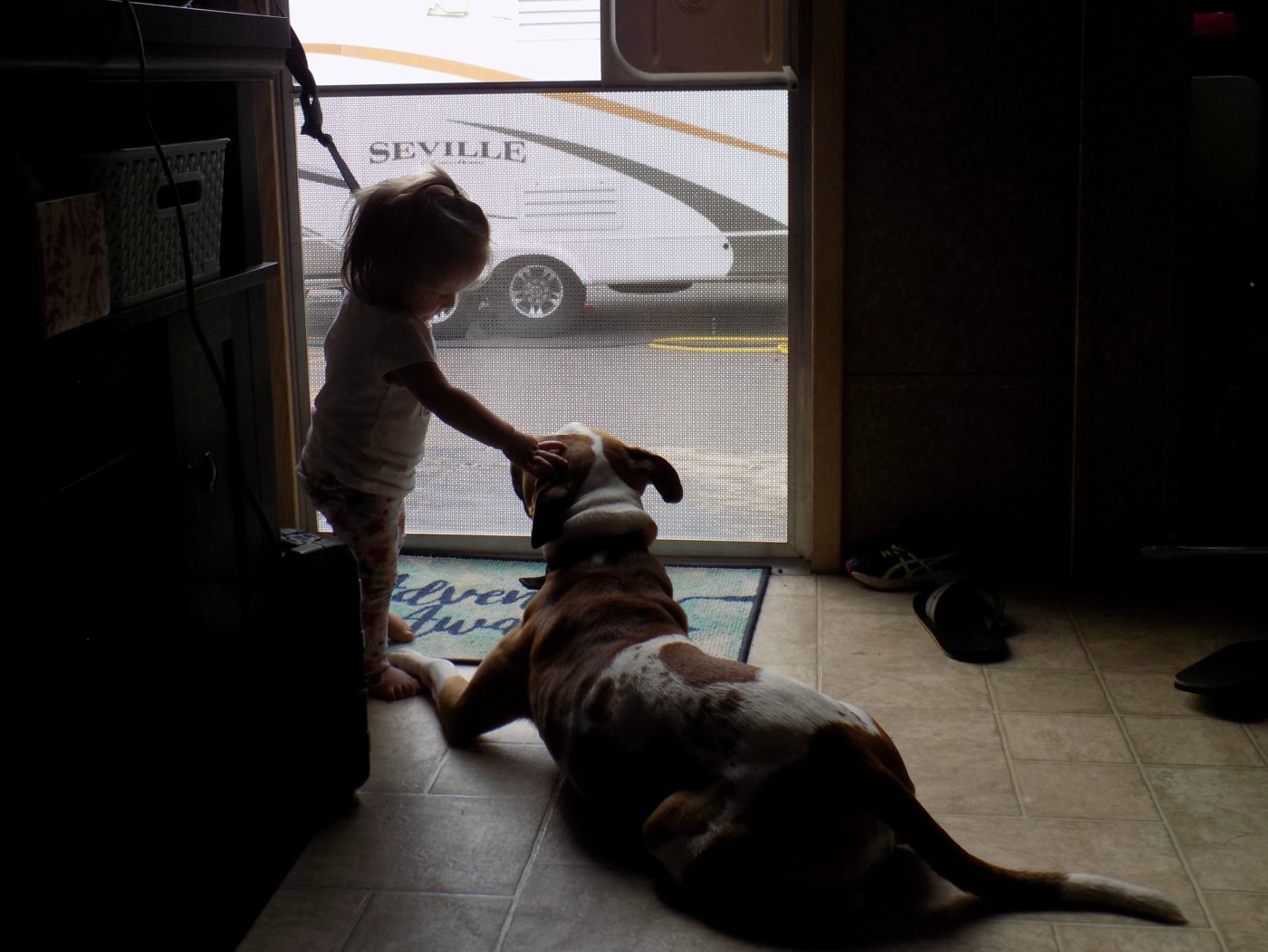 If you ask me what I love about traveling, I'll tell you that it's the parts that allow me to pause, and soak in my kids' childhood, just like I did when I was back home, out in our backyard.
The other day, we played out on a playground in Ruston, Louisiana, at the church where we stayed. Wherever we land, we make our own backyard, always finding some green space, and this church had the biggest field, edged in by pine trees and hardwoods and dappled with ant hills (which we were careful not to stand on top of.) And if you walk all the way up the hill of the parking lot, there's this little playground, fenced and mulched and inviting us to romp.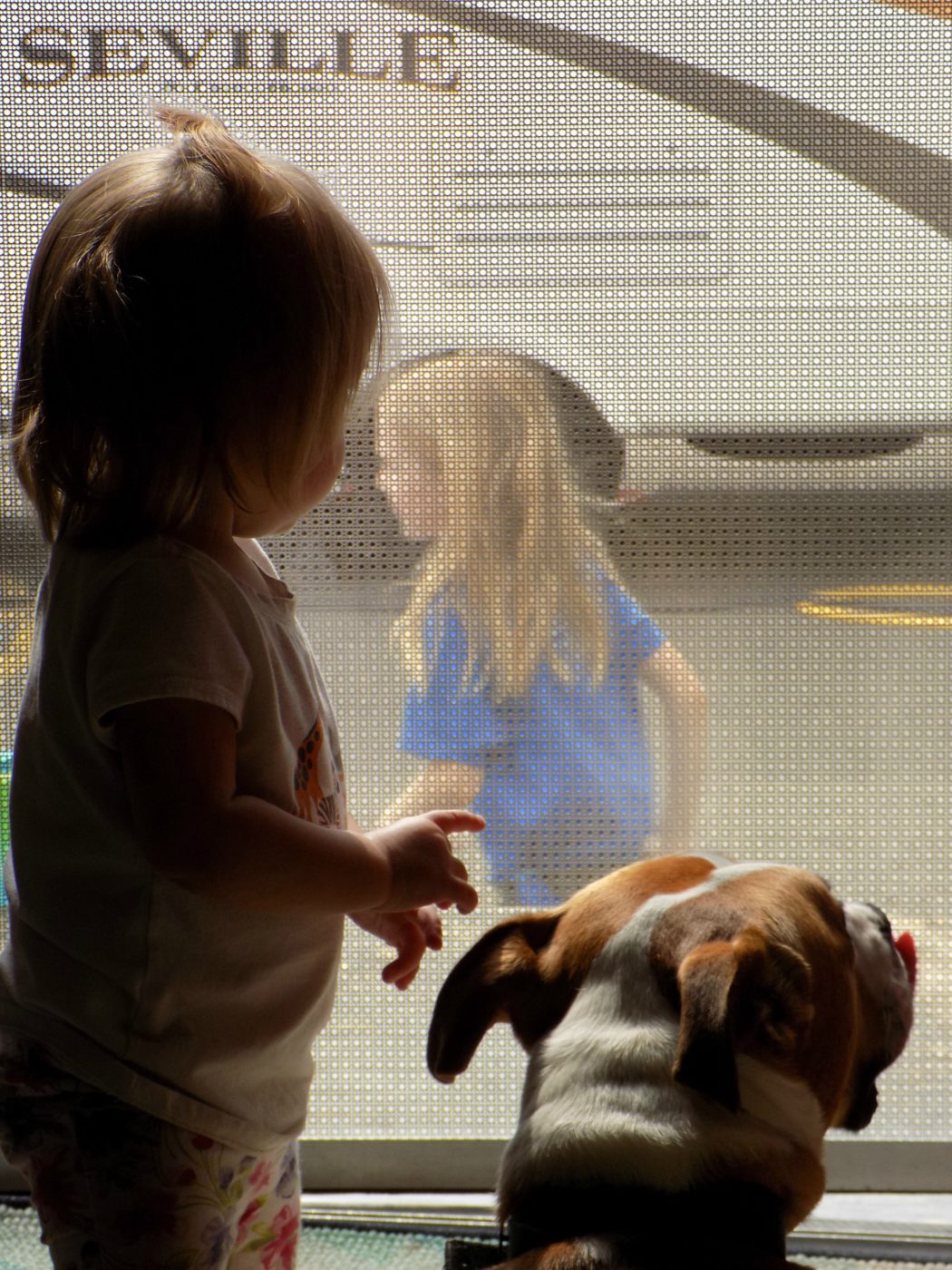 I sat on the bottom of the slide in the gentle warmth of a Louisiana spring, and just gazed at each of my children, enjoying their lives. Gideon licked his ice cream cone and chuckled at Sam. Sam ran up and down the twisty slide, repeatedly yelling for me to watch. Hope's hair bounced in the sunlight as she ran and jumped and pretended. Haven found the fence gate and opened, shut, opened, shut it, as if she had the most important job in the world.
My heart swelled. I have loved every ounce of mommahood, like a child in summer savors that one tiny drop of honeysuckle juice, and then picks another blossom to drink again.
I watched the youth group play ball in the field and the church people pull into the parking lot and gather for dinner together and I thought how beautiful and strange my life feels at times. It's loud and yet it's quiet. There is speaking and tending to souls and days and days of people, face to face, and then there are these little secluded moments that feel like I'm "home" in a place I've never been.
So far, I have loved this traveling life. Except on the days when we actually travel. Those days are hardest, when we have to pack up our house and all load up in the semi truck and I try to do school with the kids and someone is usually crying and someone is bouncing too crazy and someone is complaining that they have to do math and the dog is in the way, and Brent needs me to text someone back, while he drives. Those days make me wonder if I like this life at all.
But, then we pull into a trucker's diner, and there's smoked barbecue and interesting people and ridiculously old decorations and Elvis is singing a gospel song on the radio, and I'm in love again. Or we drive down the road for miles and there are ditches full of wildflowers that I've never seen before, and tall green grass that waves in the wind, and I think to myself, that I wouldn't see this new view, if I was back at my house, doing the same old thing.
God knew my heart was seriously needing some adventure.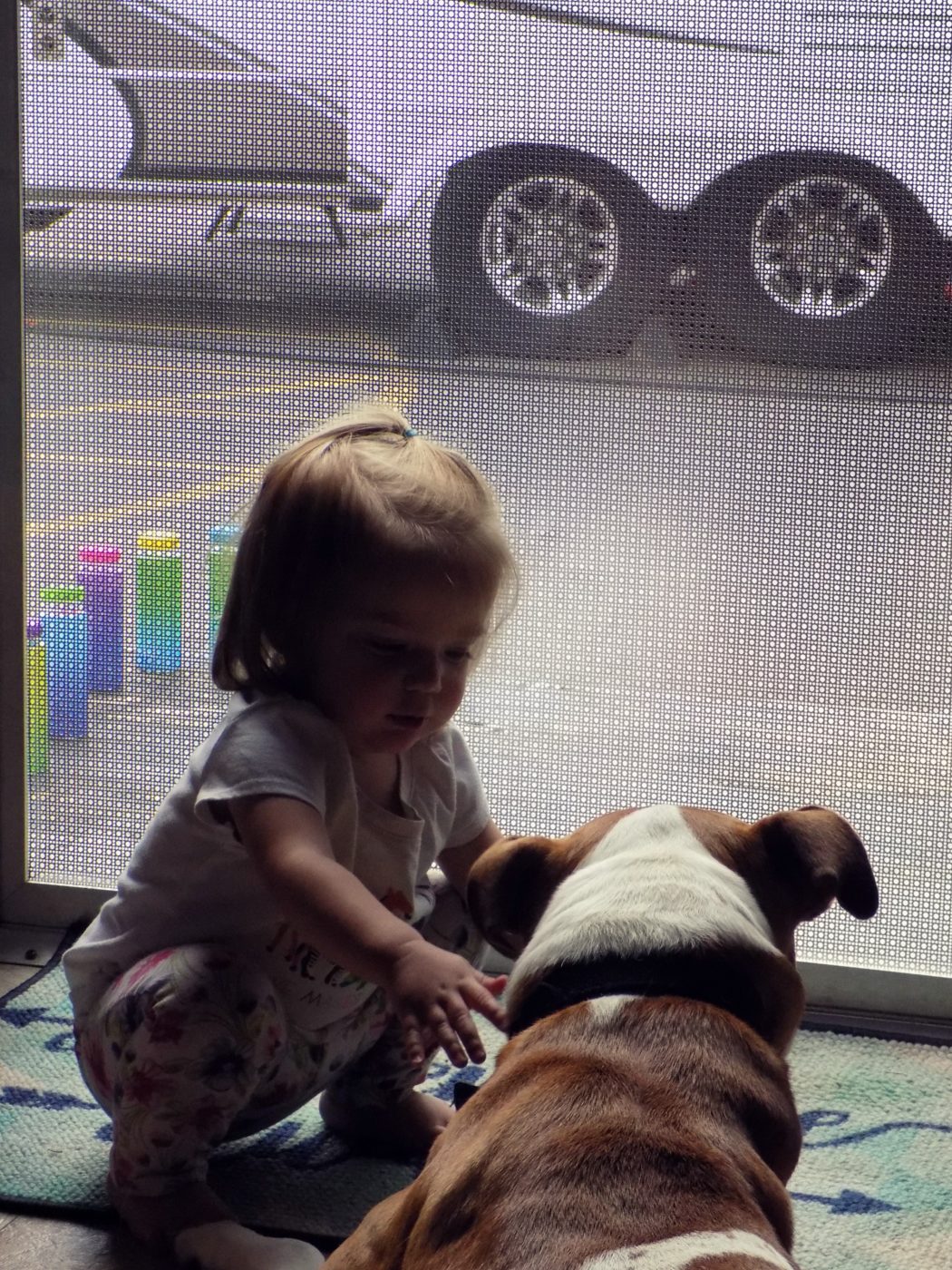 And there are the nights when we have this God-invited seat to the front row in the church house. And people get up in the presence of their peers and call this church their family and they talk about how deeply they've tasted of grace and how God has used a broken group of people to help them heal and find out what love is. Those are the times I wonder how it is I get to be a witness.
This week we move on to Borger, Texas. They tell me there isn't really anything in Borger, cause it's the panhandle, so I should prepare myself. But, I do know there's a church. There's a parking lot that we'll call home for about 10 days and there are people we will meet and call friends and God will be there.
God will be doing things that only He can do. He'll be healing hurts and restoring relationships and building up that community, by first tending to His Church. Those people will be changed because it never fails–when people pause from their crazy hectic schedules and carve out time to sit and be with God, and hear from Him, and then obey what He says–it never fails, people are changed.
Communities are changed.
We just get to be a part.