The other day, we took the kids to the splash park. And as I was sitting there, enjoying the wild antics of my children, running and romping in the fountains, I heard a stranger say distinctly, "Dad!"
It startled me. Because without warning, I was jolted back to a life where I could talk to my own dear Pa again. That simple word, "Dad," flooded my mind with memories, us laughing over silly things. I sat there crying on the splash pad, turning my face away so no one could see. Good thing there was water all around. Maybe nobody noticed the tears.
But, in that moment of grieving, when somehow I wanted to just sit and cry, the Holy Spirit whispered so kindly but swiftly, "Little lovey, just thank Me. Thank Me for all those talks with your Daddy." So, I did. "Thank You, God! For giving me such a sweet daddy! That he was around when I was growing up. He kept being there with us."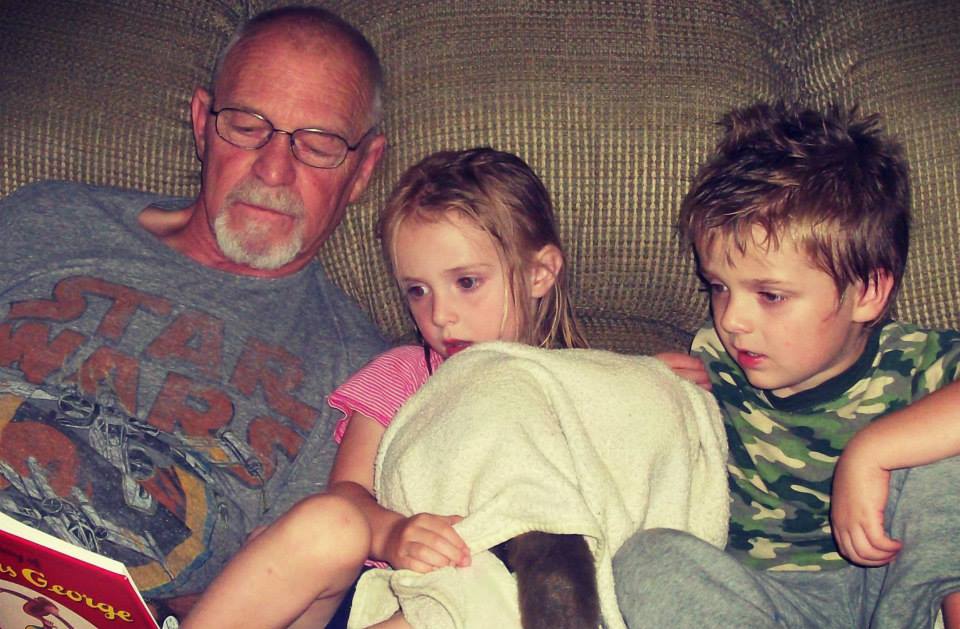 And I think God wanted me to thank Him, not because He's some egotistical Deity that needs gratitude to fill His tank, but because He knows how I'm hard-wired. A simple act of remembering fondly, with thanks, transformed that moment of grieving into a moment of healing for me.
Joy seeped in. I found myself smiling quiet on the pavement. Heart flooded with peace.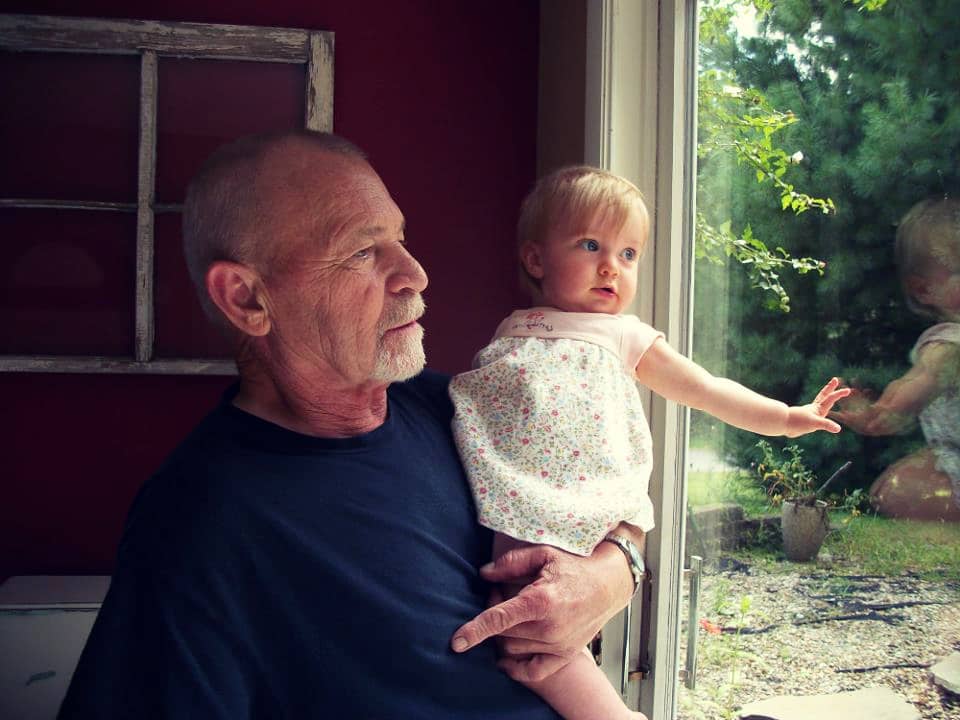 Yesterday, I was at a friend's house sitting on her couch, talking about life. I looked up to gaze at her family picture on the wall. There she was, with her husband and all her kids, and her own momma and daddy, like pillars holding up the sides.
It happened again. They say grief comes like that–so unexpected, taking you by surprise. "My Daddy is gone. I don't have that pillar anymore," I thought.  And then immediately, the Holy Spirit whispered into me, "Thank Me. Just thank Me for giving you that pillar."
So, I thanked God in my heart and again those silent tears were replaced with a remarkable, contented peace. "Wow! I got to have a Dad! I got to have a pillar! How he blessed my life by being here! His legacy goes on and on."
Now, I know there's a time to grieve. To look back and to let yourself weep. But, I also know that my Pa, at this very moment, is his most alive and joy-filled self. In the Presence of Jesus, his body isn't ravaged by a debilitating lung disease. No more troubles breathing, just trying to make it from the bedroom to his favorite chair.  No more restless legs causing restless, sleepless nights.
No more deep and painful regrets. He is so very free.
As one of my favorite writers, Ann Voskamp, has said,
Souls never pass away — souls only pass through. We never pass away from living — but we pass through this life to living forever.
My grief is not without hope.
Father's Day can be a time for celebrating the gift of a good, good father.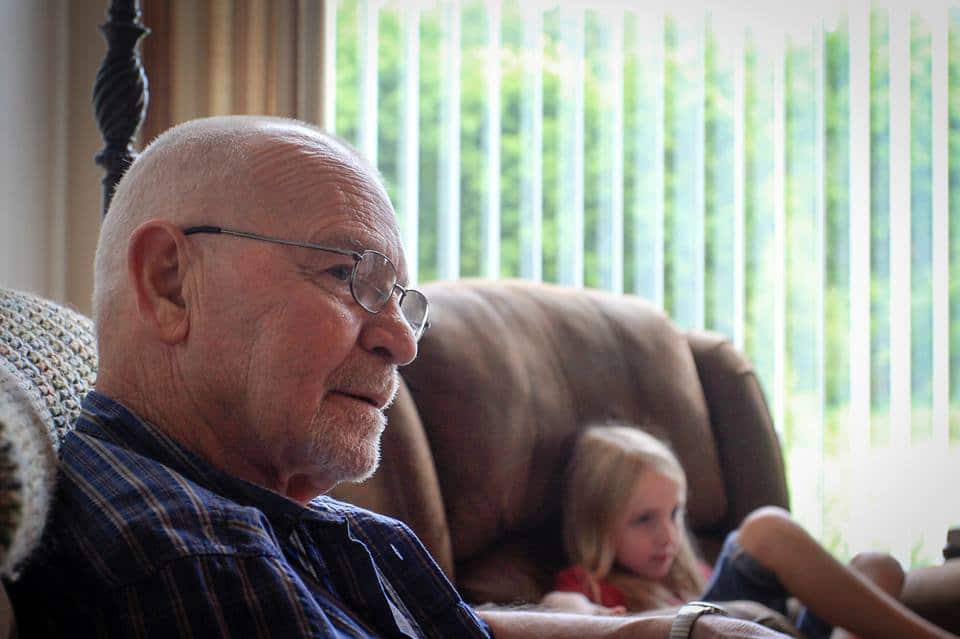 But, what if you never had a good daddy?
What if the man that you should have been able to trust, who should have protected you and provided for you, was mad all the time? Or was your biggest critic? What if he just never showed up? And when he did show up, he was drunk? And not safe? Some of the deepest, profoundest pain in the world is a lament because of fathers who have left the biggest gash in their children's souls.
What does a person do then? With memories of a father who has done more harm than good? And left a gaping hole that seems nothing could ever fill?
Father's Day can be a throbbing reminder of all that was lost. Of all the could have beens.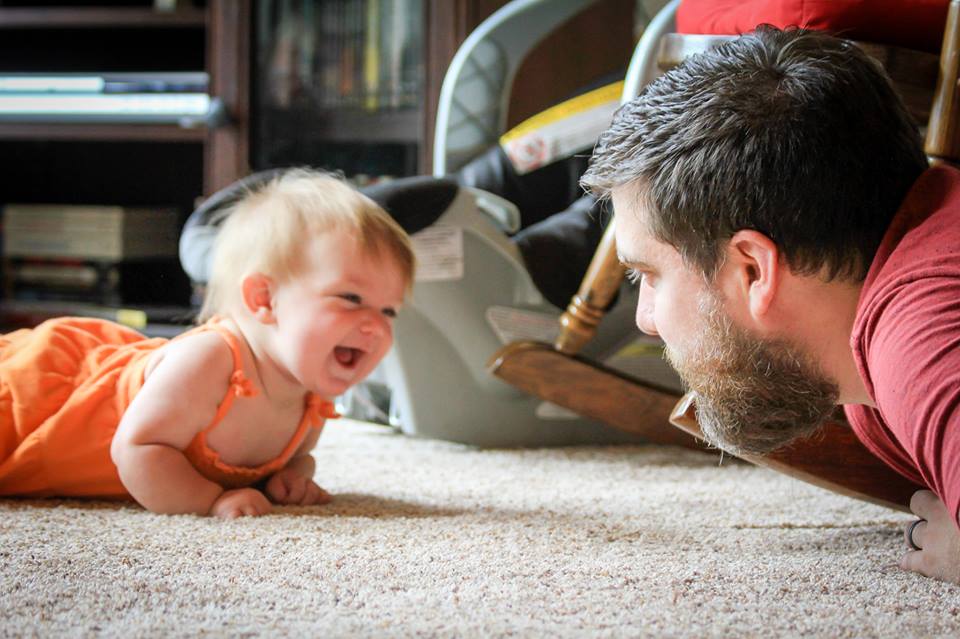 Even the most attentive, strong, safe, loving earthly fathers pale in comparison to the Father who originally bore us. Who dreamed us up before time, as we know it, began.
The good news for every child's aching heart, is that we are not orphans in this world. Every single person, regardless of how dysfunctional or absent our earthly dads were/have been–we are blessed with a good, good Father.
A Father who wasn't content to be far, far away from us. (In Heaven.) But, who came down, in the form of Christ, and got down on his belly with us. So we could look Him in the eyes. Feel the warmth of His breath on our face. We each have a Heavenly Father who daily delights in us.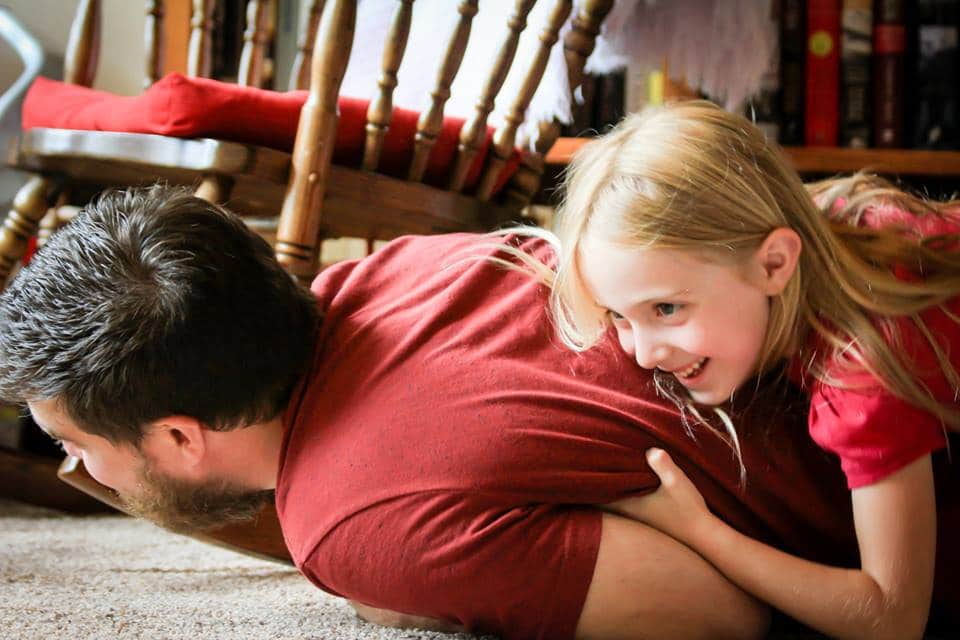 Ours is a Father who wrestles with His kids. Who lets us ask Him hard things and express our strength by pushing this way, and then that. He doesn't body slam us when we don't get things right. He invites us into the tug of war with Him. Because He never wanted to misuse us. He only wanted us to have a relationship with Him.
In a world of good and not so good fathers, Father's Day can be a time to pause and draw close to the only One who ever literally loved us from the highest Heavens to the lowest parts of the Earth and back again.
"All praise to the God and Father of our Master, Jesus the Messiah! Father of all mercy! God of all healing counsel! He comes alongside us when we go through hard times, and before you know it, he brings us alongside someone else who is going through hard times so that we can be there for that person just as God was there for us. We have plenty of hard times that come from following the Messiah, but no more so than the good times of his healing comfort—we get a full measure of that, too." (2 Corinthians 1:3-4)