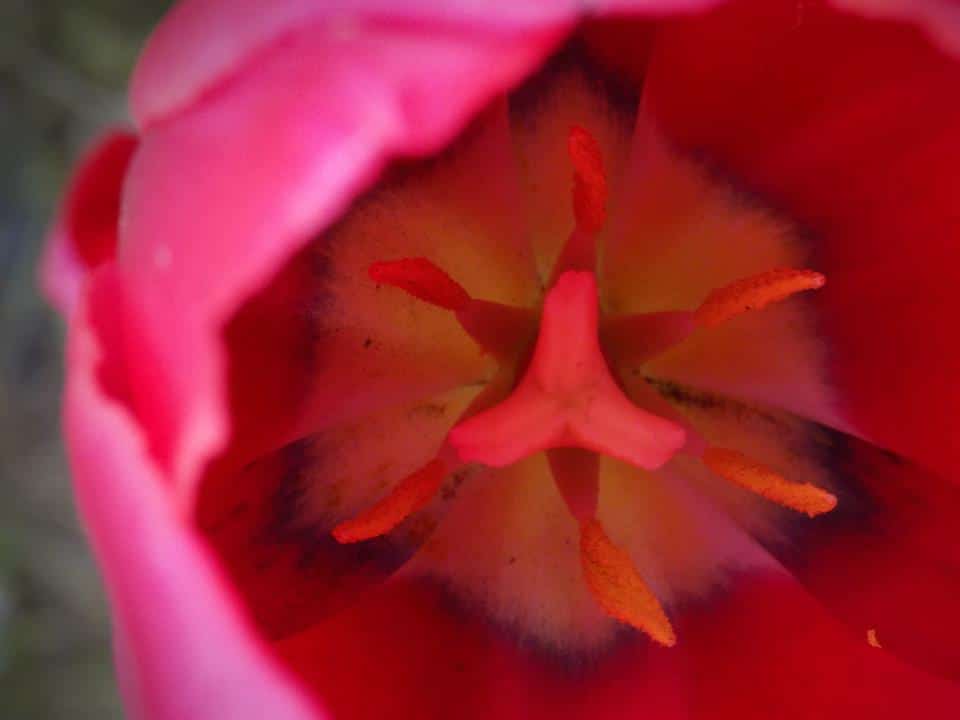 There's this little town in Michigan, where you can go, every May if you want, where people walk around looking inside tulips. And everybody is happy because it's hard to be sad when you're looking at rows and rows and gardens of tulips.
And if you look inside a tulip, you'll see a hexagon with dusty sides. And a six pointed star that's holding up a triangle.
I think to myself that God pays such close attention to the minutiae. And I suppose He likes geometry.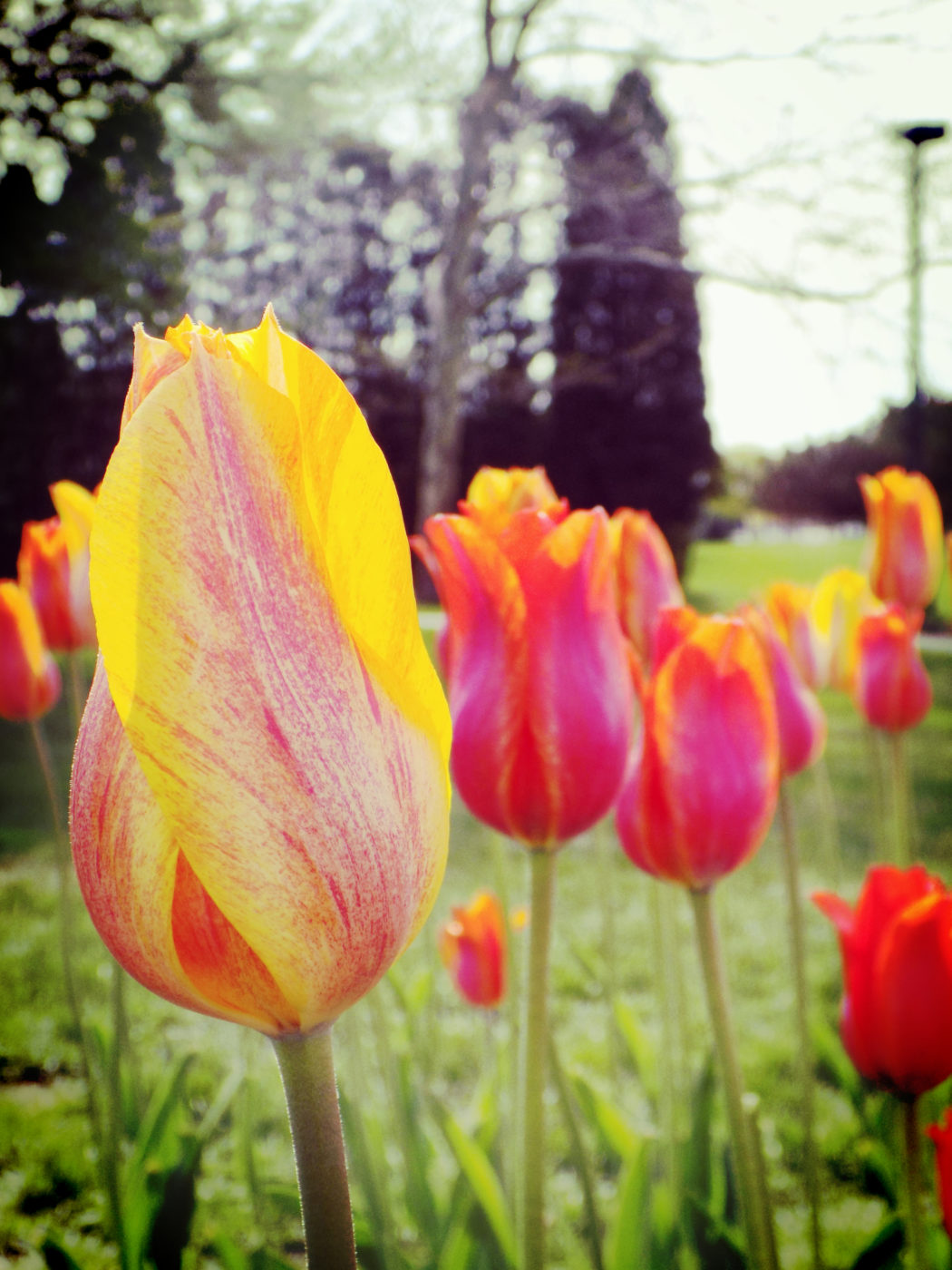 Speaking of God being concerned about the particulars, I wanted to tell you a story. It happened a little over a year ago, as my Dad was passing away.
So, let's back up to about four or so years ago, and there was my Mama, who went to her friend's house and fell in love with a little dog. A dog that looked like a miniature ewok.

The lady, noticing my mother swooning over the little Star Wars-like creature, asked, "So, do you want this dog? My son found it in the woods, nearly dead, and they looked and looked for the owners but never found them. They couldn't take care of the dog so they gave it to us. But, we can't really keep her either."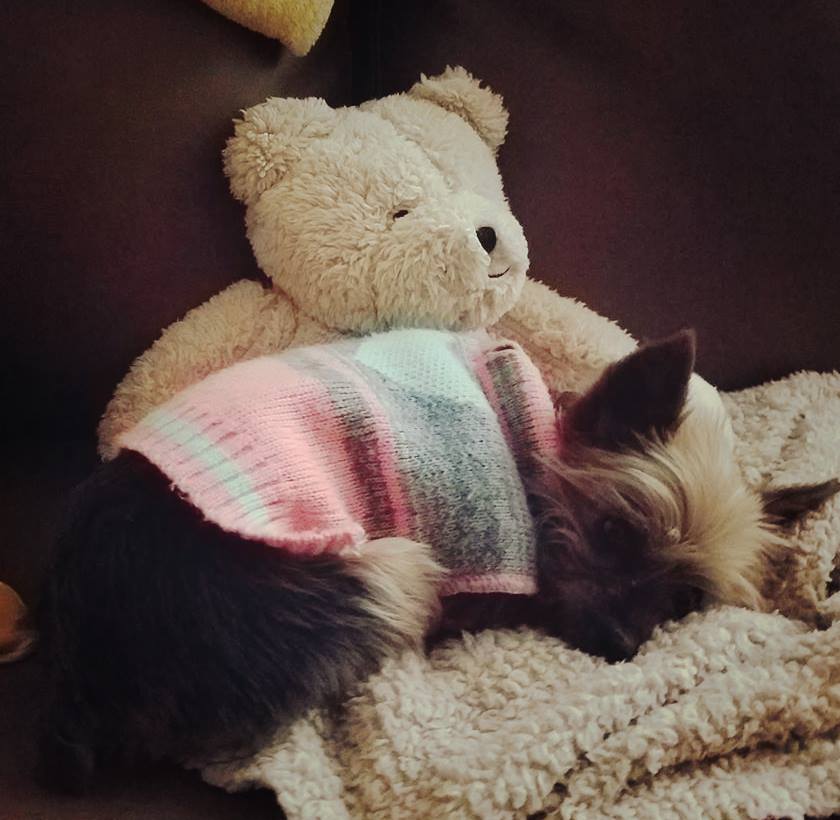 So, my Momma brought that little pup home. Named it "Rusti."
Now, during this time, my Dad was going through his battle with COPD. And that little Rusti became the best lap dog. Followed my Mom all around the house. Got nervous when she left. When my Dad was getting weaker and had to stay in bed more, Rusti would hop up on the bed next to him and curl up against his leg to keep him warm.
Months war on and right about the time when my Pa was needing so much help just walking across the room, or going to the bathroom–you know, the simplest tasks–right about that time, when my Mom was getting plumb wore out from all that goes into taking care of someone else, the dog had to go to the vet.

So, my Mom took Rusti to the vet and told the vet the story of how they found her, and the vet said, "Oh. Has Rusti been chipped?"
Well, no vet had ever asked that before. So, they never thought to check.
Turns out, Rusti HAD been chipped. Turns out, there was this family in Oklahoma, with two young kids who had been crying for their dog for two whole years!
Turns out Rusti was really named "Juliet."
So, Rusti, I mean, uh, Juliet, got to go back to her first home. Can you imagine as a kid, being called up and told that someone had been fostering your pup after she'd gotten lost in the woods, and that she was coming back home to you?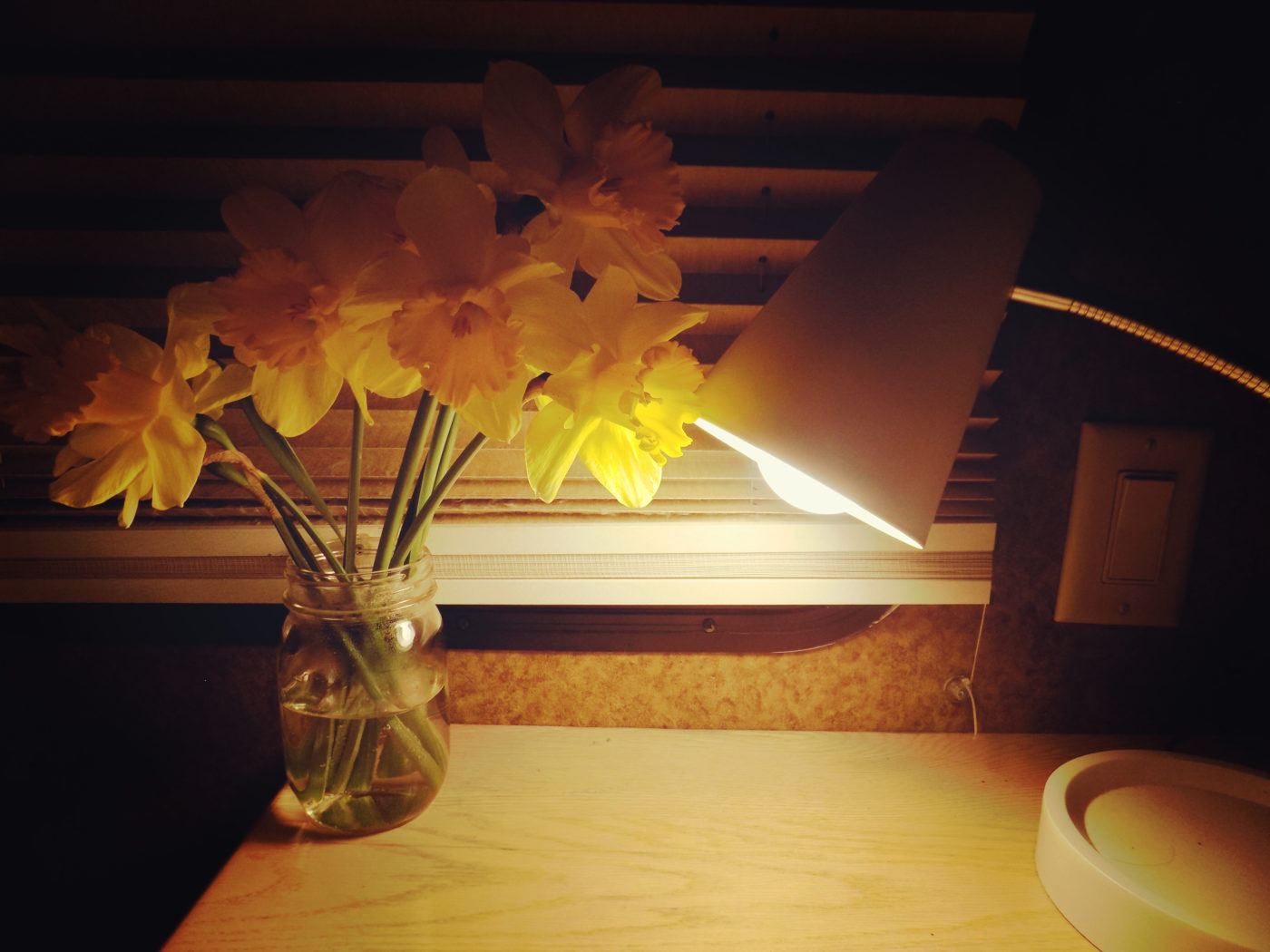 I thought my Mom would be heartbroken. But, she was actually relieved. See, when you are taking care of another human so fully, as my mom had done for my dad during his last months and weeks, it's incredibly difficult to take care of a little critter, too.

So many days, you wake up, too tired to even think.

I saw the hand of God so many times during my dad's home-going. The same God who composes symmetry in a tulip, also shapes and orders our own lives.

This, my friends, is just one little itsy bitsy story of God's care for His creatures in this world. And it's this gentle reminder to me and my family personally, that we don't have to freak out and stress so, about all the things.

We can breathe deep. Put our shoulders down. Trust.

God is in the details.