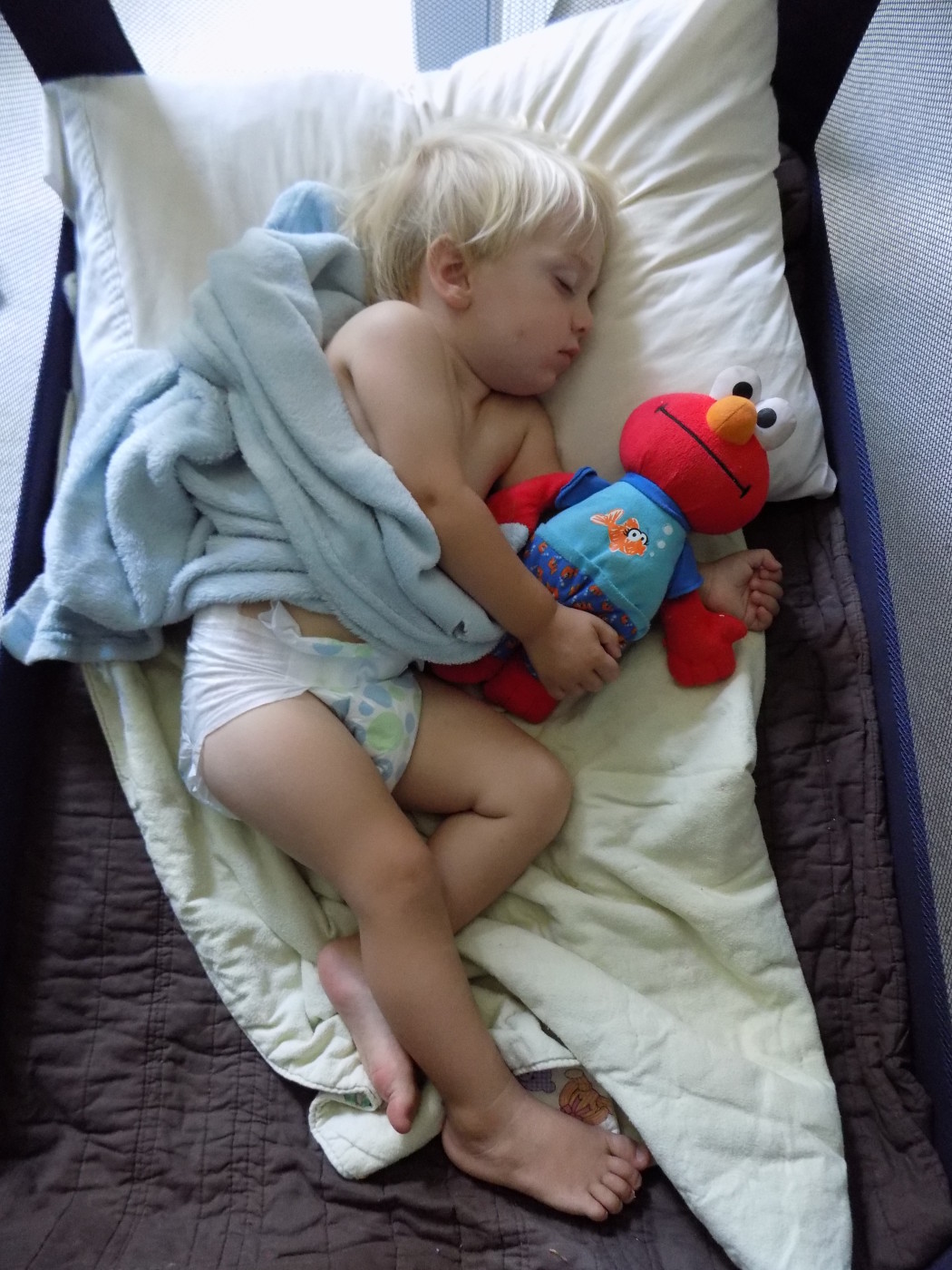 Dear Sam,
You didn't know this, but a lot of the time, your momma feels like a failure.
Because I haven't been reading books to you and your big brother and sister lately. And I can't seem to keep this place spic and span. (Have you seen the toilet? Yeah, it's not actually supposed to be that color down in the bowl.) I'm not as organized as I want to be. Sometimes the bills get paid late. I get distracted too much on the internet. And I don't know if I'm doing anything right.
Sometimes I'm just awfully annoyed with my own self.
But, there are these moments. These quiet moments when I go and peek at you while you're sleeping and you make me smile. Or when you're trying to wrestle your brother down to the floor and he's yelling for you to quit and you're not about to budge and you've got that one mischievously happy grin–it's those times when all this love wells up inside my chest and I just figure everything is gonna be alright.
Because there's something about you, Sam. There's something about every little kid in the world with that glad light in their eyes that makes me think of heaven. That helps me remember that this place–it's just a little while.
For a little while we sweep up the messes. We fix the broken things. We mend hearts. We try and try our best to love and learn how to live together in peace. We cry our prayers. We take our vitamins. We keep track of time. We push hard to overcome all that overwhelms. For a little while we strive and strain and learn how to let go and rest.
In my walk with Jesus, Sam, I'm learning to live more free. Free to lift my arms up to the breeze out in the yard or in a grocery store parking lot and praise the One who is and who was and who is to come.
I'm learning to be generous with my love, even when my feelings get hurt. To say, "You know what? They didn't treat me the way I was hoping they would, but I will love them anyways." Because prayers and love and forgiveness, are the only things that heal relationships.
This momma of yours is learning to live free from fear. To settle my wild heart down by remembering that I'm provided for today. And the God who is helping me today promises not to leave me, so I don't have to wonder where He'll be tomorrow.
And you know what else, Sam? Even when I fail, I won't be giving up. I won't be walking out on you. Your Daddy and I, we'll keep showing up. We'll keep learning to pick up. To build up. And bring restoration from a wreck.
And you'll teach us some things along the way.
"But they were waiting for a better country—a heavenly country. So God is not ashamed to be called their God. For he has prepared a city for them." (Hebrews 11:16)


 "But our homeland is in heaven, and we are waiting for our Savior, the Lord Jesus Christ, to come from heaven." (Philippians 3:20)