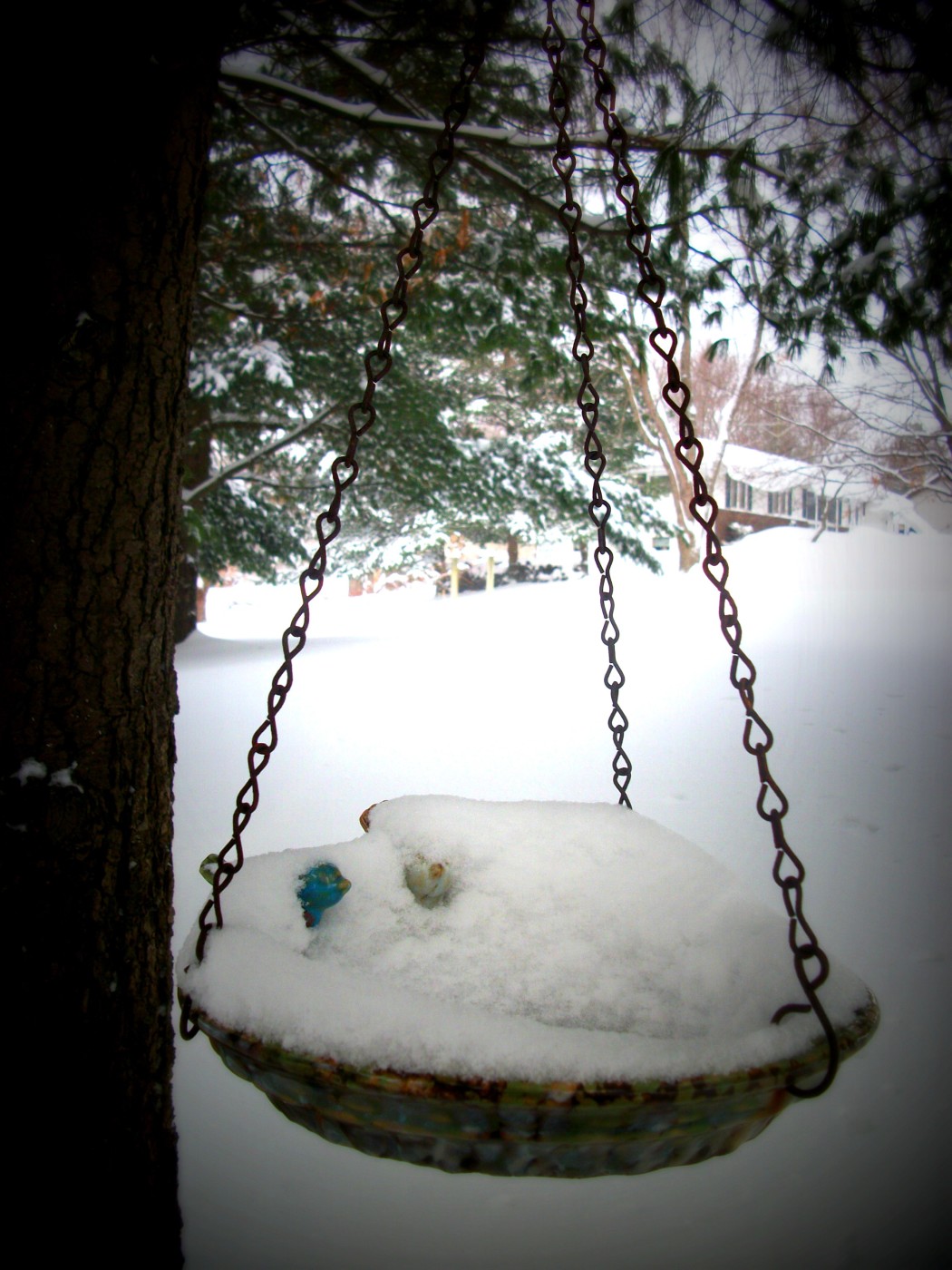 When you live in the north-country, snow becomes your way of life for about three months out of the year. I've enjoyed all the sparkle and the bright white out in the yard. But, there have been these moments when I've wondered what the snow is actually good for.
So, the other day, I sat at the kitchen table as the kids munched on french toast and sipped their chocky milk and, out of curiosity, I opened up my Bible and looked for some verses about snow. I found a few. A few delightful verses.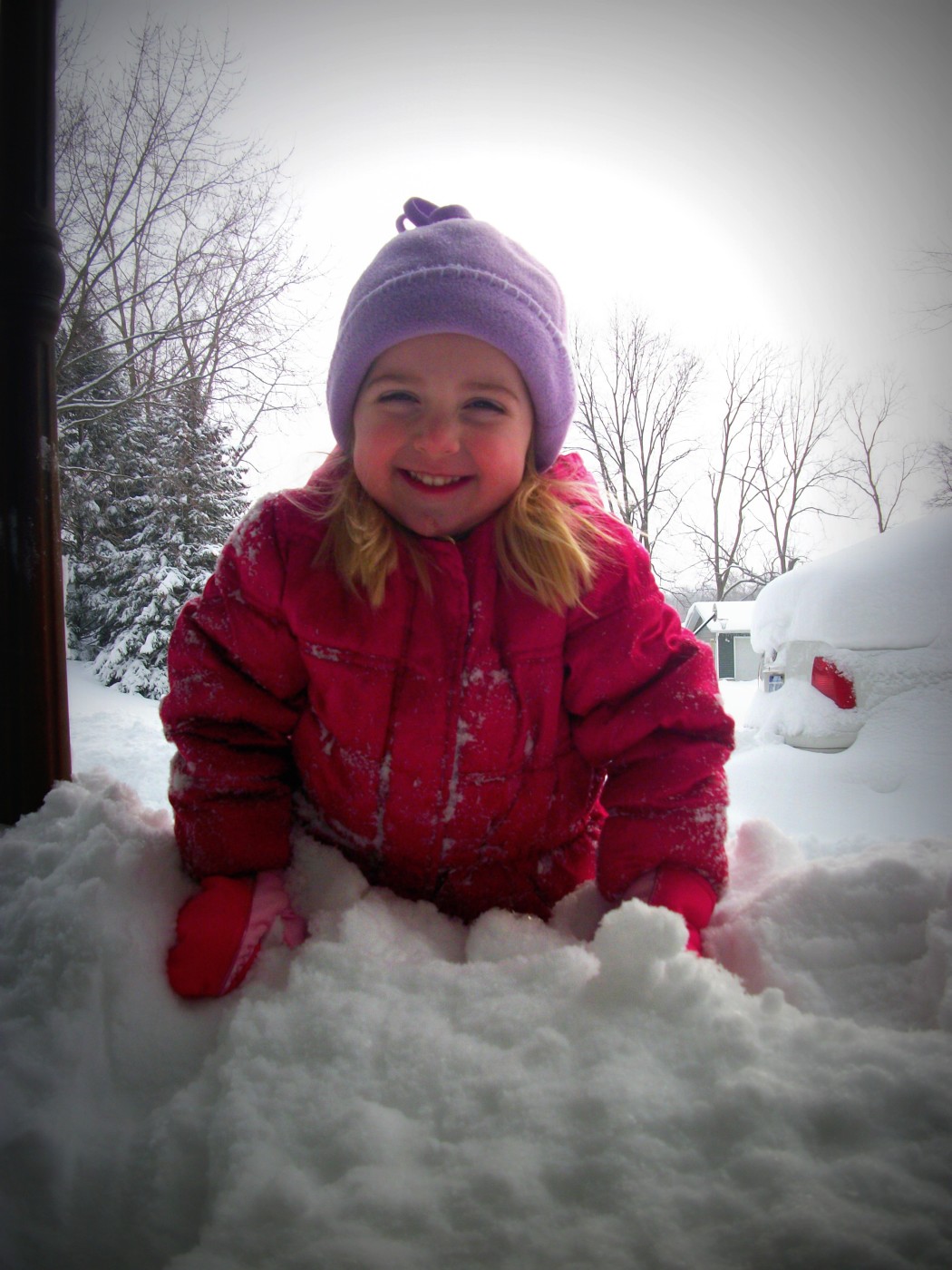 For one thing, I learned that God's word is like snow. Because when God sends snow, it goes down to the earth and accomplishes His purpose. It melts and waters the ground so that little green shoots push up from the dirt. And those little green shoots grow up and they provide seeds for the farmers and food for the hungry. God's words are alive like that. They go forth from His mouth and actually produce life in people's lives. They don't return to Him empty-handed, but reap a harvest. (Isaiah 55:10-11)
And did you know that God's clothes are white like snow? (Daniel 7) And that His hair is the purest white, too? I had read before that God is light and surrounded by light, so He must be the brightest, whitest thing. (Matthew 28:3)  No wonder that guy, Saul, in the Bible, fell off his horse and was blinded when God broke through that clear blue sky and called out his name.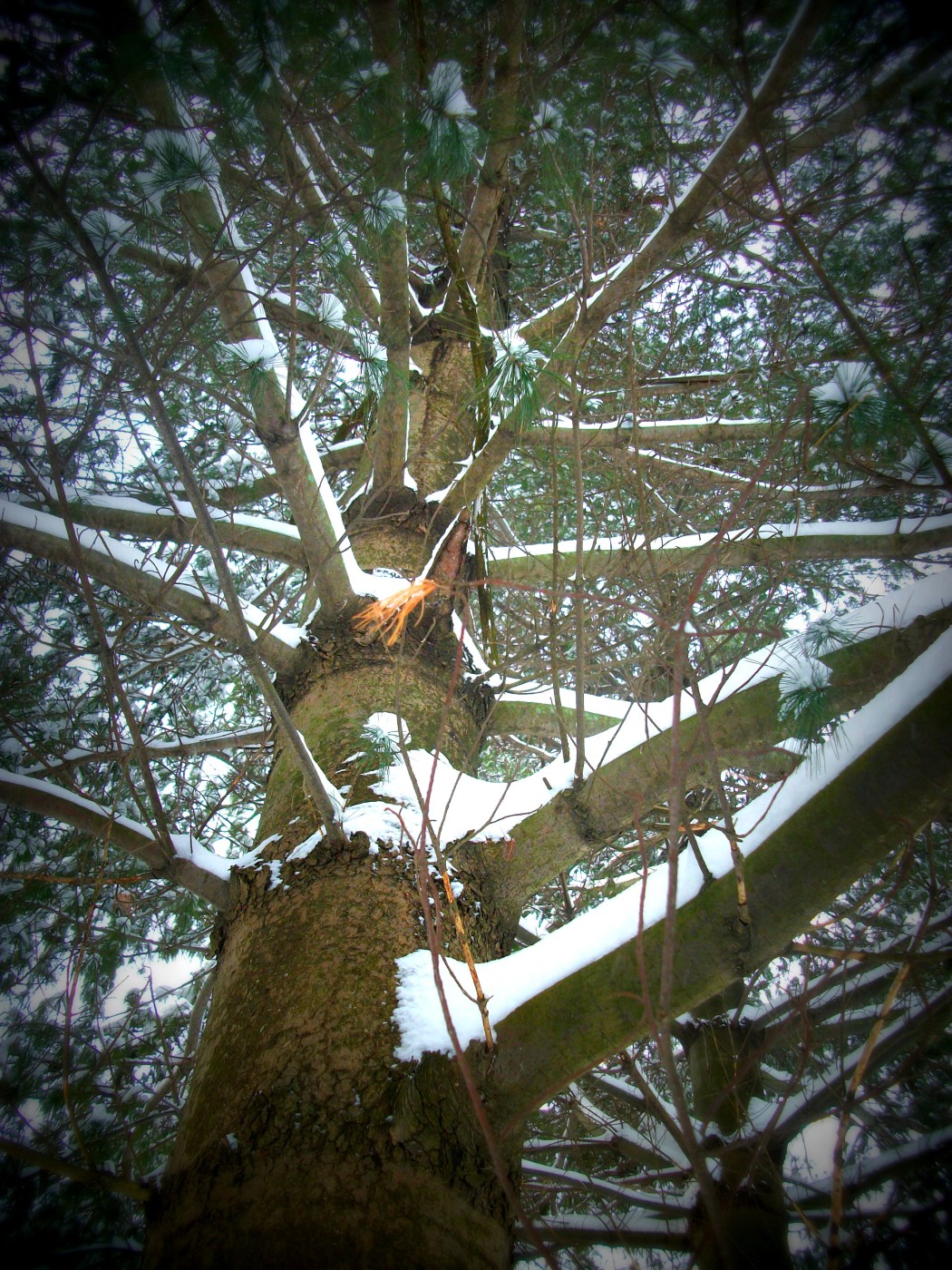 And then I read that God can take a blackened, sinful heart and wash it up all  pure and clean and new again–white as new-fallen snow. (Isaiah 1:18)
There were lots more verses about snow, but these are the ones I've been carrying around in my heart. These are the ones I think about when I pull up the shades in the morning and gaze out across the wind-swept yard.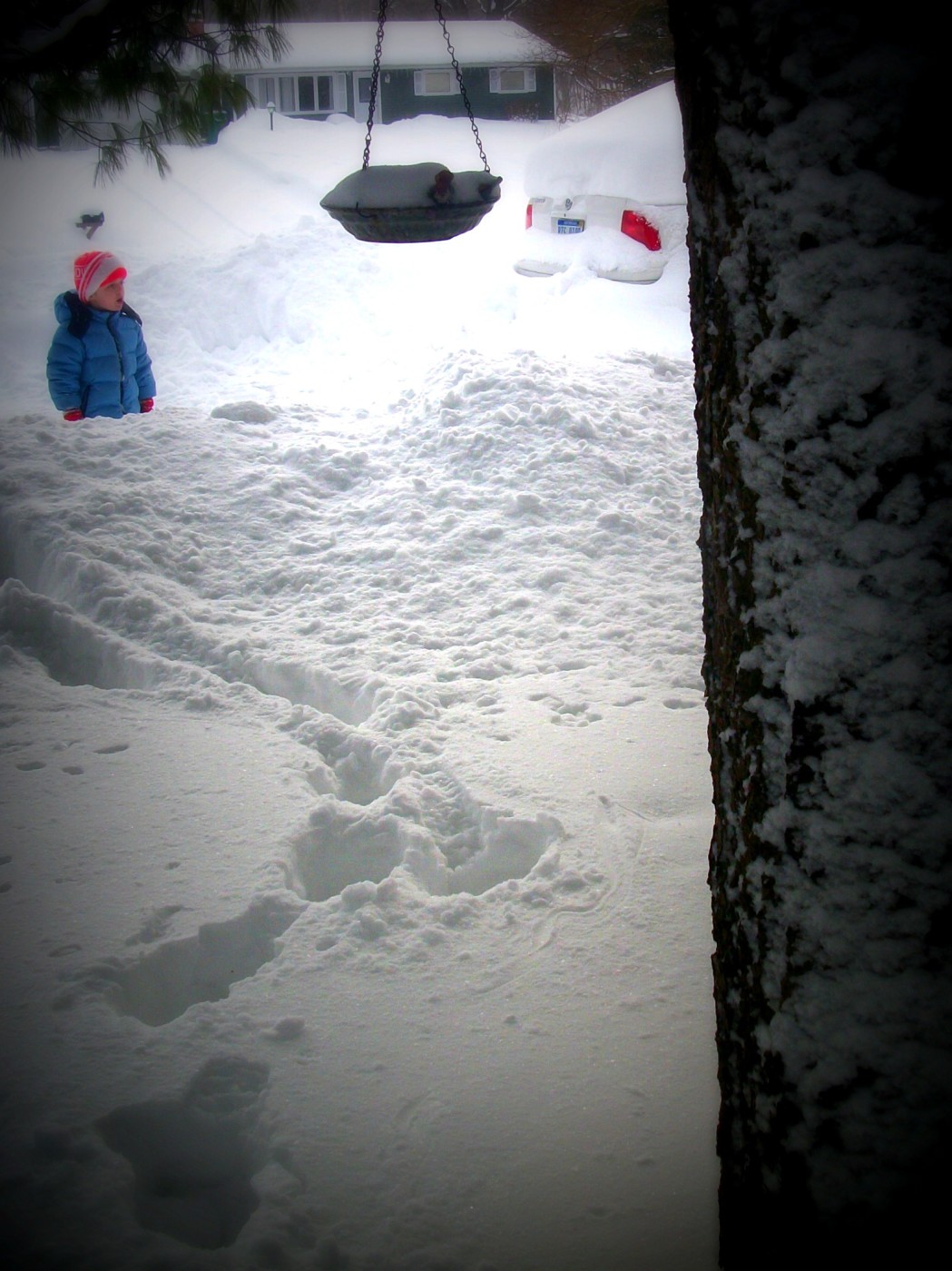 These are the ones I think about when I go for a walk around my neighborhood and pass that one young fellow, shoveling a path through the snow. I've got this burn inside my chest and I really want to ask him if he knows, like really knows  what the snow might be telling us. How it whispers it quiet–how pure and holy our Maker is.
And that even though our hearts are black with sin, Jesus, the Word, came down and He took a cross and forged a path so that we can find our way back to God. And this Jesus washes us with His blood so that we can be clean and pure and new again.
Like snow.
For as the rain and the snow come down from heaven
and do not return there but water the earth,
making it bring forth and sprout,
giving seed to the sower and bread to the eater,
 so shall my word be that goes out from my mouth;
it shall not return to me empty,
but it shall accomplish that which I purpose,
and shall succeed in the thing for which I sent it.
(Isaiah 55:10-11)

Come now, let us reason together, says the Lord:
though your sins are like scarlet,
they shall be as white as snow;
though they are red like crimson,
they shall become like wool.
(Isaiah 1:18)