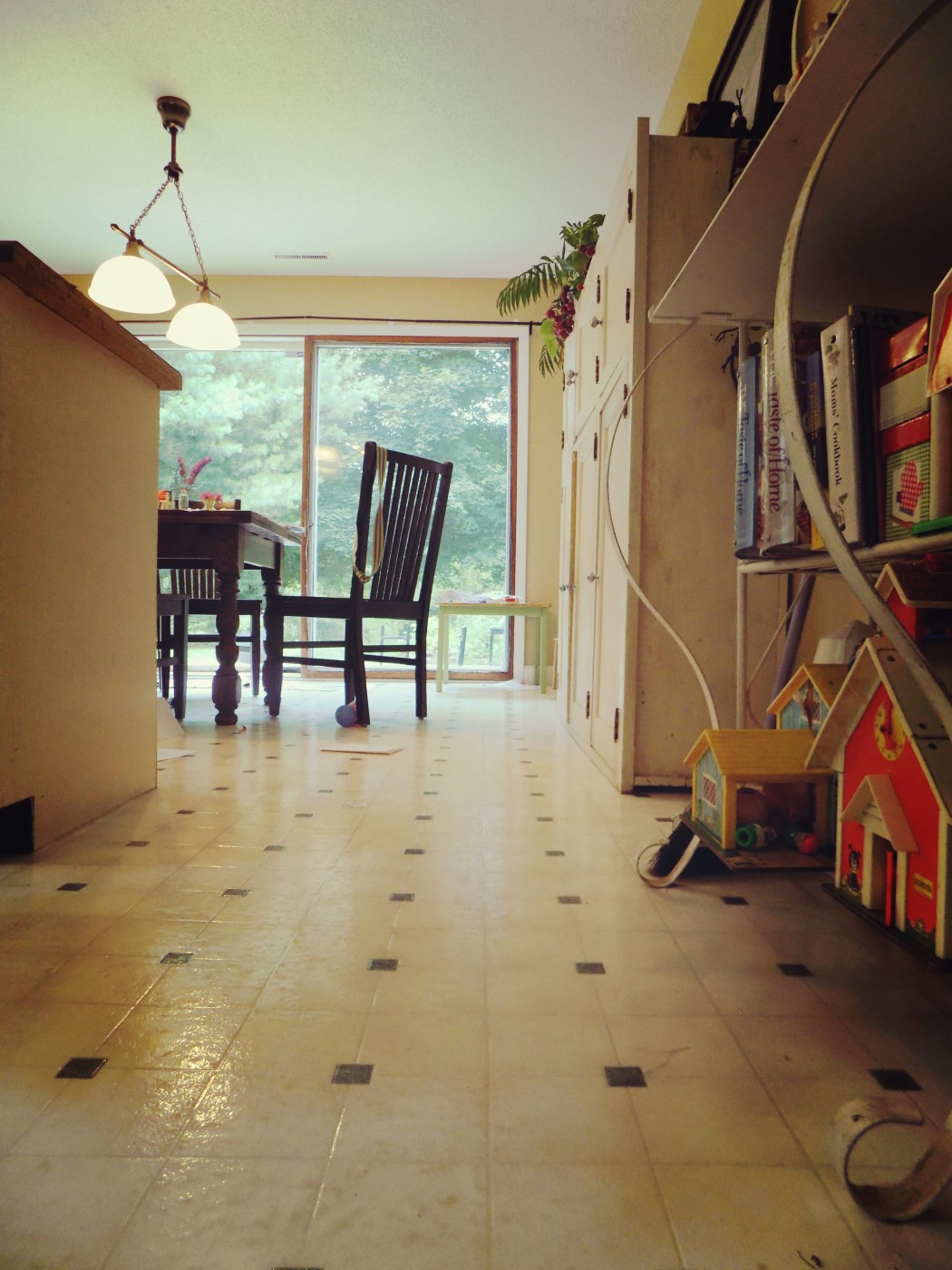 I have this kitchen floor.
The other day, I sat down on it and leaned my back against the fridge and just thanked God for that space. I thanked Him for the grit and the grime. The way that linoleum, even though it's not my favorite and I'd really like to update it someday, has held me up as I've prepared food for my babes.
It's been a cool place for my feet to rest as I've sat down beside them at the table and nourished their minds with library books and their souls with Scripture over a peanut butter and honey toast breakfast.
That floor has kept me humble. All the times I've bent over it, to sweep up the crusty ramen noodles and the smashed cheerios and have had to scrub away at the sticky syrup smears and popsicle drips.
The other night, Brent and I got to do one of my most favorite things ever. We went to a Josh Garrels concert. As the concert began, Josh invited whoever wanted to, to come sit down on the floor in front of the stage, and so Brent nudged me, with that twinkle in his eye, because he knew how much I wanted to.  We made our way down front and I kicked off my shoes and sat barefoot and cross-legged on the carpet and just enjoyed being sung to.
The thing is, I usually listen to all his songs standing in my kitchen, swaying with my kids or stirring up the tea or running hot water through the sippy cups. I'm usually in the middle of my chaos and I'm just muddling through, trying to make it to the end of another crazy day when I turn on his music and worship or weep through the lyrics.
So, the other night, when I was there on the floor at the live concert, looking up at my favorite music-maker, I had this epiphany. It was strange, but something in me just wanted to return to my kitchen floor. Because, I realized that it was there, on that out-dated linoleum, in the midst of all the chaos that I'm daily meeting with God.
This kitchen floor has become holy ground. A thousand prayers have been prayed here. Lots of those prayers have been danced to a Josh Garrels' tune. There's been plenty of times, when I've gotten down on my face before my Maker and cried out, smack-dab in the middle of all the gunk.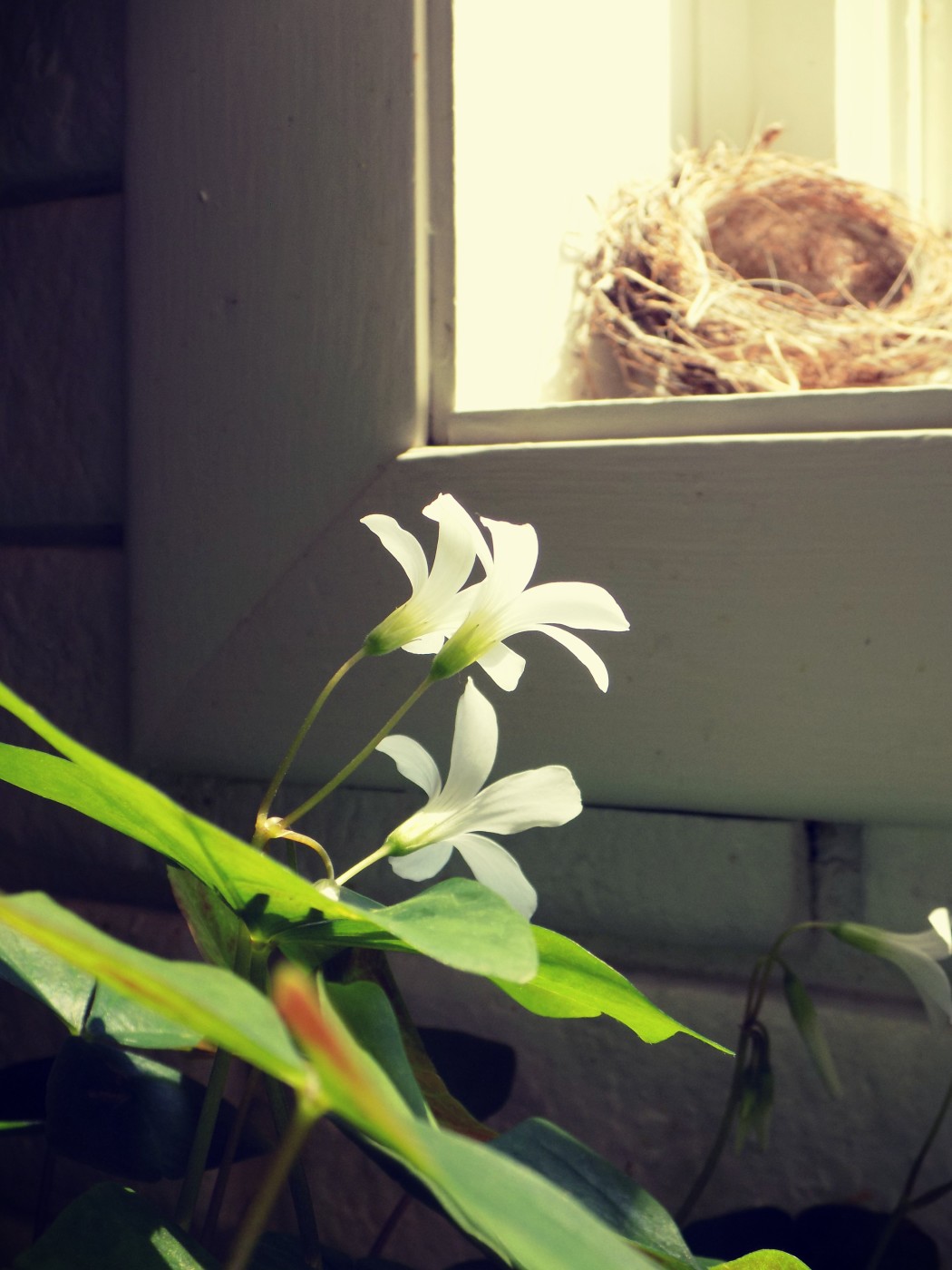 I've seen God-glory here. There at the window, looking up.
I don't have to go somewhere important or always try to be doing something else more important, in order to be experiencing the most significant thing. Because there's this God who calls Himself the Great I AM. He's exactly what I need, and He says He dwells here with me. Yes, even here, right now, in my mess.
He's not too far away. (Acts 17:27) And this God Most High, He's not too hard to grab hold of. We only need a heart that longs and eyes of faith to see.
For most of us, our lives are a string of normal everyday things. We're busy day in and day out,  just plugging along at all the routine and the humdrum. There's stuff that just has to be done so we can keep on livin'.
The good news is, we don't have to run from those moments, or try to escape until we get to the weekend or the next vacation. The gritty ground beneath our feet keeps us anchored. Steady. Humble. It teaches us things.
Those are the places, empty of glamor and glitz where we become our best.
Places where we just live, and make it through–where we stop long enough to dance barefoot before our Maker. The most common ordinary places are where we do our seeking. Where we take time to nourish souls. Mend relationships. Pray through our angst.
A kitchen floor can be the most holy place. A sanctuary to meet with God.
 God did this so that they would seek him and perhaps reach out for him and find him, though he is not far from any one of us. (Acts 17:27)