On a summery day in June, we found a toad. This momma taught her boy how to hold it–not upside down, not too squeezy around the tummy–but just like this so as not to traumatize the critter.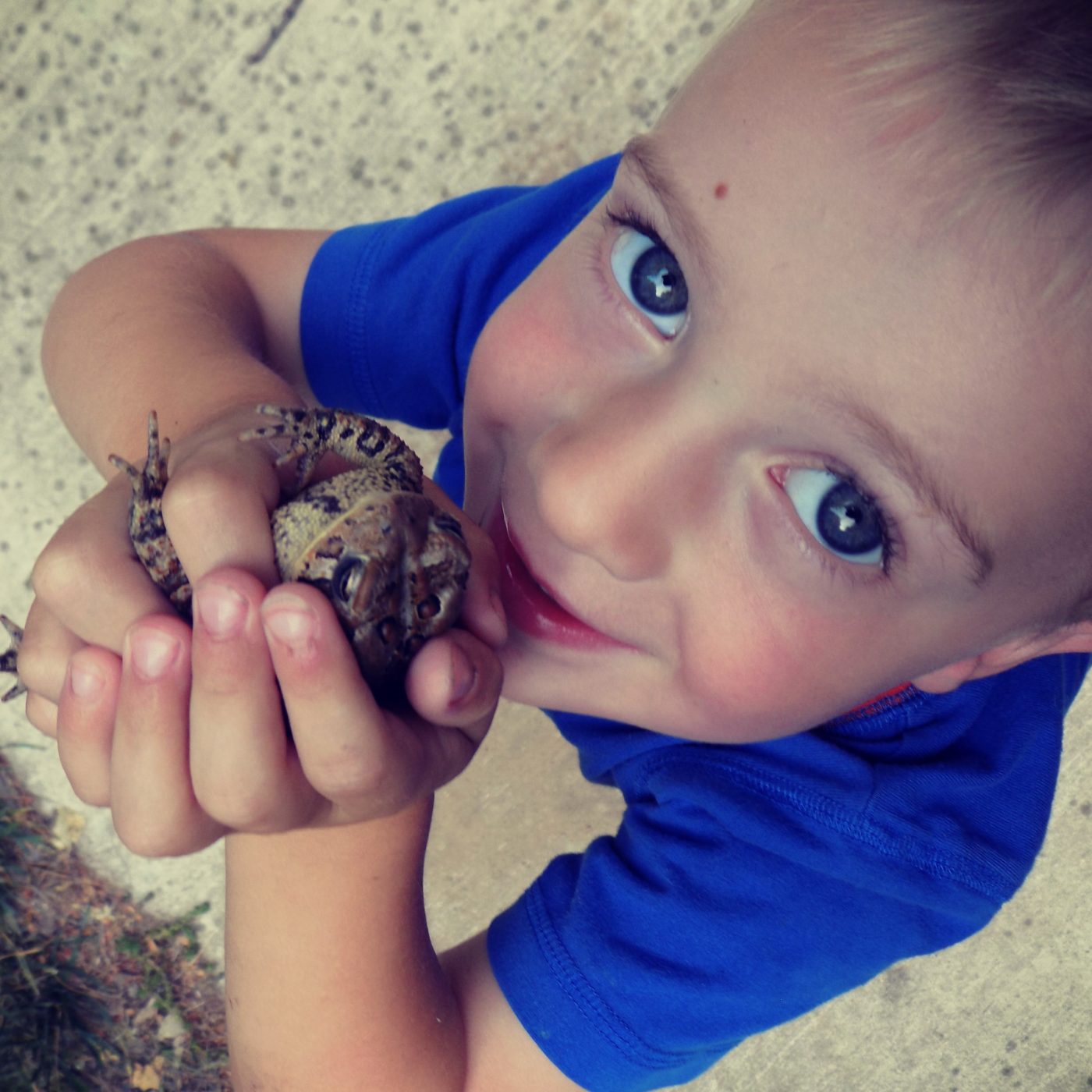 And the momma taught the boy that you have to let the toad go if you want it to live. Toads are not so happy in your pocket or in a bucket for a week, though it's hard for you to let them go. You might tell your momma afterwards, "I miss that toad."
On a summery night in June, we all looked for fireflies. We smelled the honeysuckle. We found a nest of baby bunnies. This momma prayed and she asked God lots of things like, "Please help us. How are we supposed to live this hard life?"
On a brand new morning in June, this momma looked up at the sky. She caught a glimpse of God-glory, shouting from that big canvas up above and she wondered how there could be so much joy, right alongside so much ache.
Sometimes this momma doesn't know much. She gets so darn confused. She has to get back down to the scratchy basics:
God is real. He hears us. He's doing something. He loves us.
She decides to walk thankfully with this. To keep asking and praying, seeking and knocking and doing the little that she can. And keep breathing in and out deep thanks, for all the beauty at her fingertips.